---
---
Scenic Walton's current projects include securing funding for multi-use path installation and median landscaping projects, as well as advocating for the undergrounding of overhead utilities, the minimization of Small Cell/5G towers and improvements to development codes for primary transportation corridors.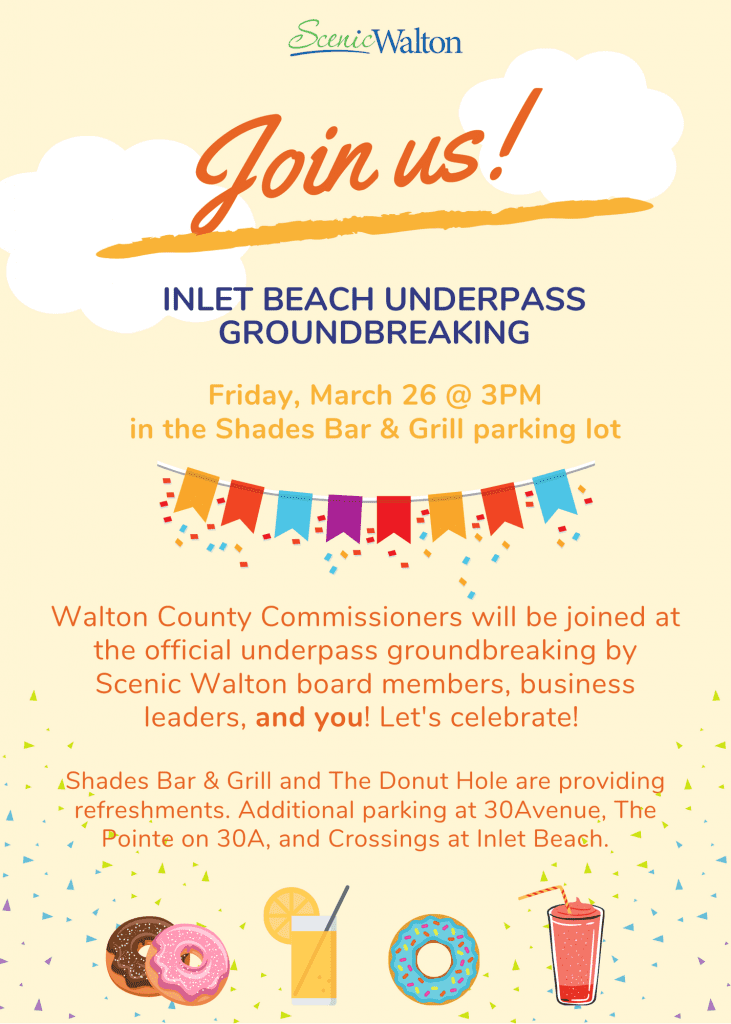 Scenic Walton Assists with National Scenic Byway Designation for Scenic Highway 30A
Read the full NW Florida Daily News here

Excerpted from article: "Tonia Nation, chairman of the board of The Friends of Scenic 30A, said getting the call Tuesday morning was "very exciting."
The Friends of Scenic 30A started the lengthy application for national recognition with the help of the 30A Foundation in December 2019. The Department of Transportation's Scenic Byway department and Scenic Walton helped.
"(Scenic Walton) provided a lot of the photos to document why our scenic byway is pristine and should be part of this program," Nation said.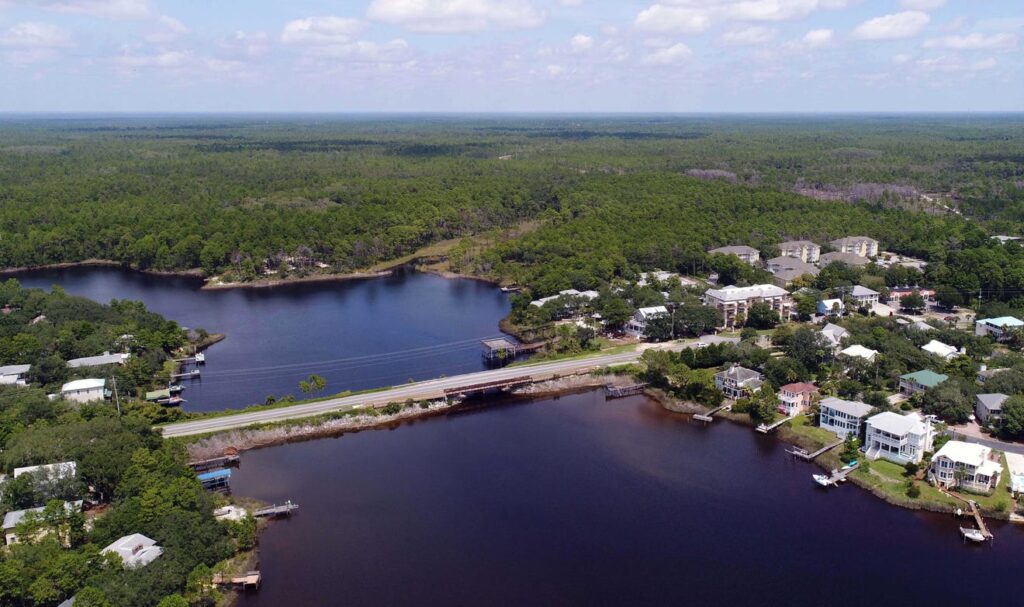 The application was submitted for initial review in March 2020 and final review in May 2020.
"Right as the country was coming to a screeching halt with COVID, the application process was still in full swing," Nation said. "We just kept the momentum going and got that application in. It was a big question mark whether we would get this because we didn't know how the impact of COVID and how the government shutting down would affect the process."
---
Walton County approves local funding for Inlet Beach pedestrian underpass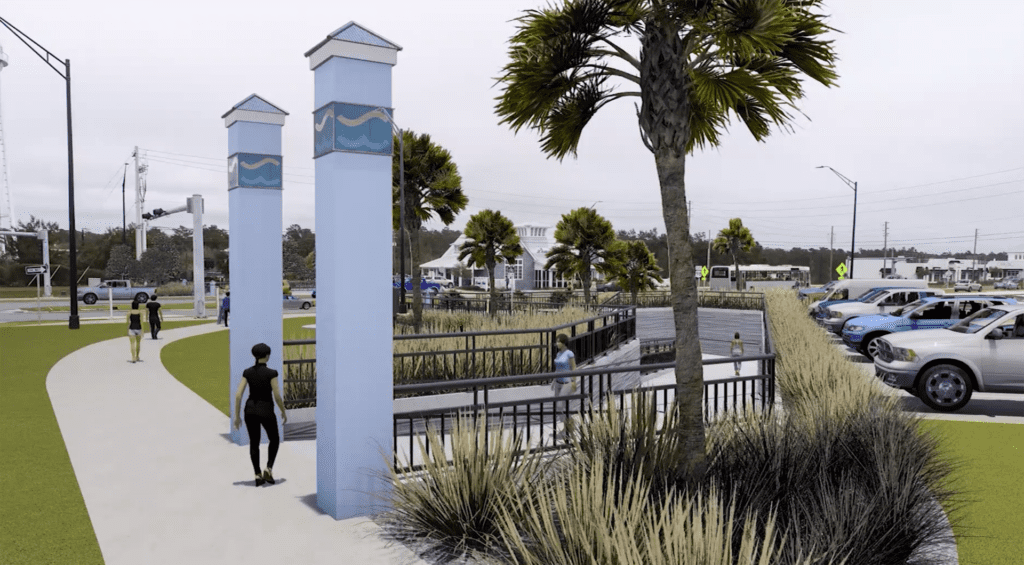 In an unanimous vote, Walton County commissioners authorized Chairman Bill Chapman to sign documents conveying $1.25 million in county funding for its share of the Florida Department of Transportation (FDOT)-led project.
The project has an estimated price tag of $6 million, including landscaping, sidewalk installation and other work.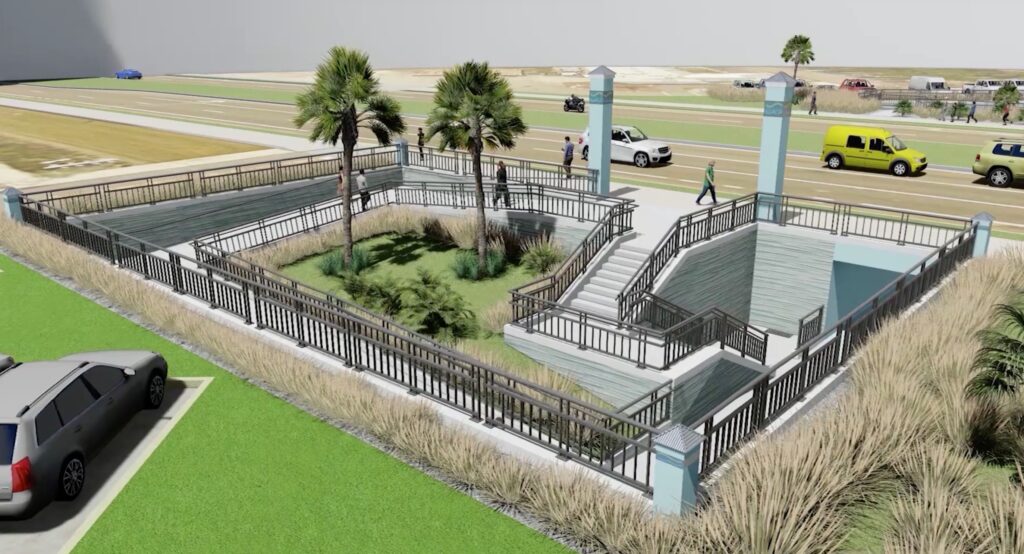 Walton Group Working Against Proliferation of 5G Cell Towers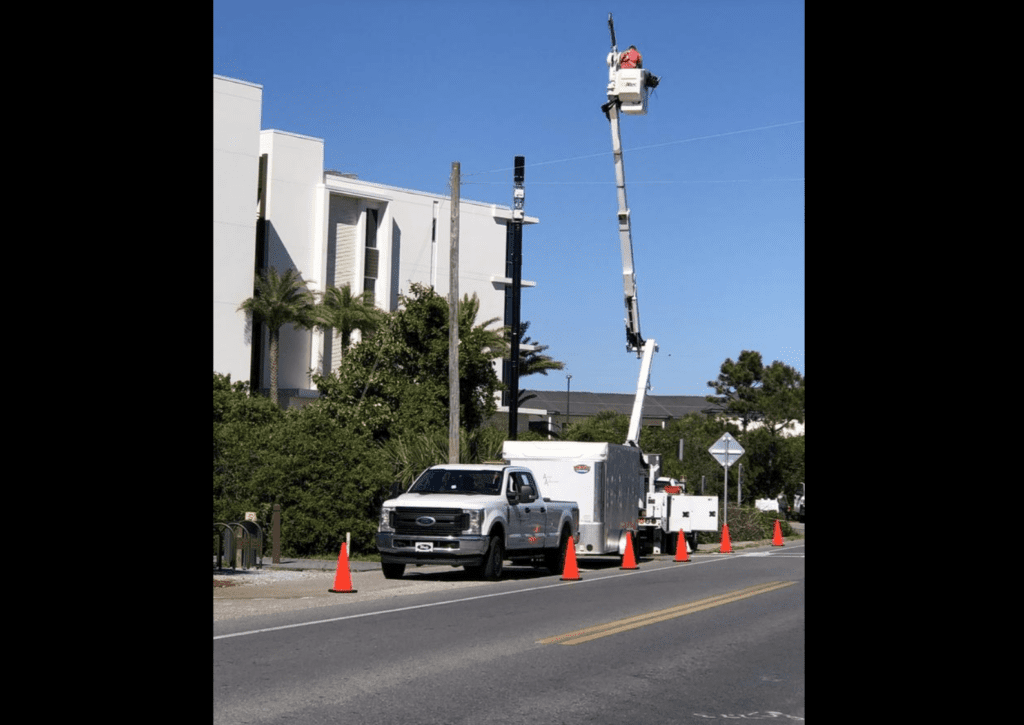 SANTA ROSA BEACH — As 5G cellular communications towers are becoming a more common sight along Walton County roadsides, an effort to seek some control of that proliferation, or look for alternatives, is building.
Lauren Catanese, a local real estate agent who also serves on the board of Scenic Walton, said her organization is joining other community groups in seeking discussions with Walton County commissioners and state legislators on the local proliferation of 5G cellular communications towers.
Scenic Walton is a nonprofit organization "working to preserve and enhance the beauty and safety of Walton County," according to its website.
We're Sharing BCC Notes with All
Scenic Walton is no longer limiting this information to those who have donated and invested in our non-profit.
Due to COVID19 social distancing restrictions, the Board of County Commissioners have changed the way they conduct and broadcast these public meetings.
Scenic Walton typically attends these meetings, takes notes and distills this information to those who have donated to our non-profit. Given the new constraints placed on everyone because of COVID19, and the loss of revenue and income for many, President Leigh Moore and the board felt it was only right to share the boiled down results of the BCC meetings with anyone who was interested.
'Beauty is Good for Business' Symposium Shares Economic Message, Benefits
SOUTH WALTON, FL Nov. 6, 2019 – Over 100 planning officials, concerned citizens, elected officials, developers and business owners from around the country met to discuss how scenic standards boost the economy at the "Beauty is Good for Business" symposium.
Local nonprofit organization Scenic Walton co-hosted the successful event with national nonprofit, Scenic America at the Hyatt Place Sandestin at Grand Boulevard last week. Keynote speaker Louisiana Lieutenant Governor Billy Nungesser shared how the state's new "Feed Your Soul" marketing campaign incorporates the state's Scenic Byway system into its visitor message by detailing 19 distinct routes to explore on your next road trip.
The following day, attendees were welcomed with messages by video from U.S. Senator Susan Collins of Maine and U.S. Representative David Cicilline of Rhode Island as they talked about the importance of the Scenic Byways Bill they sponsored. The bill that reopened the National Scenic Byways Program was authored and promoted by Scenic America and signed into law by the President in October. A panel of professionals then discussed the economic benefits of scenic byways and highways.
Next, attendees spent considerable time discussing undergrounding utilities. Recent power outages and costs to repair downed lines from Hurricane Michael highlighted the need for coastal communities to bury power lines. An expert panel led by Florida Power & Light's Enrique Formoso and Jessica Pimentel, Schef Wright, from Gardner, Best, Bowden, Bush, Dee, LaVia & Wright, P.A. and Jerry Warren, from Warren & Associates presented detailed cost analysis from pilot programs which showed significant long-term savings in overall costs for undergrounded utilities versus traditional overhead pole and wire power infrastructure. Then the crowd heard from three different cities around Florida where significant undergrounding projects are complete or in process about how they did it and the significant benefits they are enjoying.
City officials from Pensacola discussed how implementing scenic initiatives downtown has led to a snowballing of economic success for local business owners and an improved economy for the city in general. The symposium concluded with an expert panel of developers and business owners discussing billboards, signage and lighting — issues that most think of when the term "scenic roadway" comes up.
"The "Beauty is Good for Business" Scenic Symposium was so successful we plan to make it an annual event," Leigh Moore, president of Scenic Walton, said. "We're fortunate to have local sponsors who support scenic guidelines and understand the economic and quality-of-life related benefits of beautiful roadways and storefronts. We are so thankful to the Lieutenant Governor and to all of our experts and attendees who spent time sharing and learning with us."
"Beauty is Good for Business" was sponsored by Hilton Sandestin Beach Golf Resort & Spa, Ascension Sacred Heart, Emerald Coast Luxury Transportation, The St. Joe Company, Isacks Imagery, Visit South Walton, Flemings Prime Steakhouse, Howard Hospitality and Howard Group.
---