Crews are making steady progress on the $5.6 million Inlet Beach underpass project, which is moving swiftly toward its projected completion date of May 2022. Construction is currently underway on the foundation for the northernmost retaining wall, which will provide earth retention and stability for the new ramps connecting U.S. 98 to the entrance of the pedestrian tunnel.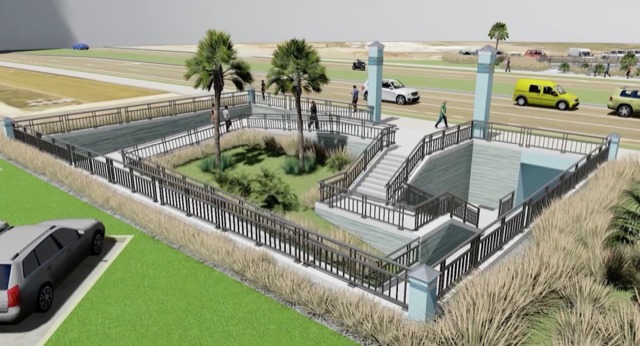 As the project moves forward, Scenic Walton is working with the Cultural Arts Alliance of Walton County to identify and plan for public art components of the project including murals on the walls of the underpass as well as sculptures. Landscaping plans are also taking shape in collaboration with the Florida Department of Transportation.
Scenic Walton led the charge with support from county officials, state representatives, and local business and community leaders to bring this significant project to fruition, which will enhance pedestrian and cyclist safety in this growing area of South Walton County.