Scenic Missouri President John R. Hock Elected to Scenic America Board of Directors
Scenic Missouri's president was appointed to serve on the national board of directors of Scenic America during the organization's March 2022 board meeting.
---
Ozark Run Scenic Byway Takes Shape
Plans are moving forward to create a new scenic byway connecting St. Louis and Branson through some of Missouri's most picturesque places.
---
Introducing the America the Beautiful Initiative: A Roadmap for Scenic Missouri
Scenic Missouri unveils a new strategic vision and direction to preserve and protect the state's scenic qualities.
---
Placemaking Spotlight: Historic Kirksville
"Traveling through Kirksville is like taking a trip through a real-life history book.
Historic homes, buildings and other properties can be found almost anywhere you look, especially in the downtown area.
Many may not realize the significance of some of these locations, and that's why the Kirksville Historic Preservation Commission, or KHPC and city staffers are working to identify and preserve these important places…
Kirksville City Planner Chayton True says the McGovern House is one of the oldest homes in Kirksville.
'The McGovern House is located just four blocks east of the Downtown Kirksville Square and is projected to have been constructed in 1872…'
The home incorporates various styles including Italianate, which is highlighted through the decorative cornice extending around the roof line and Stick style, which is indicated through the elaborate trusses in each gable. In addition, a small carriage house still sits just north of the main home, where horses and other carriage equipment was stored, along with hay up above in the hay loft…
"The Spencer-Selby House is located just two blocks north of the Downtown Kirksville Square and was built in 1875 by John J. Spencer, who actually moved to Kirksville from Pennsylvania. Interestingly enough, the house has been owned by two different mayors in Kirksville's history."
City documents state the house was originally an L-shaped house with an Italianate porch…After the home was purchased by a new owner in 1895, it was greatly altered.Two of the first story windows were combined to make a large Queen Anne window, and a tower with a reverse curved mansard roof was added.The main door was then moved to the tower.In addition, the original porch was replaced by a wrap-around…
The CB&Q or Chicago, Burlington and Quincy Railroad Depot …remains in its original form including exterior materials, windows and freight doors. Freight sidings were located on the south side of the building, while passengers boarded on the north side.
In addition to historic homes, historic businesses are also located in Kirksville.
Pickler's Famous…was originally built in 1887 and housed Pickler's Famous Mercantile. The building actually housed many businesses over the years and more recently in 2008, the building went under an extensive renovation, and that renovation project actually used historic tax credits."
— Ashley Hoak
Read the full article and watch the video here.
---
Legal: "Missouri residents file lawsuit calling for removal of billboards from historic African American cemetery"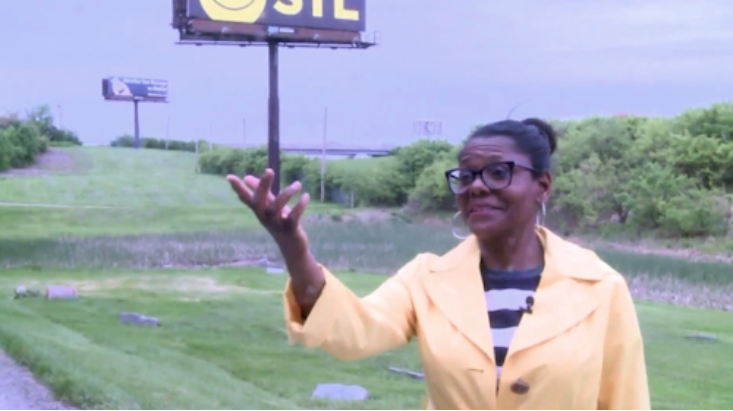 "A lawsuit has been filed by the descendants of two African-American women buried at a historic cemetery in north St. Louis County against the media company that erected three billboard columns among the graves.
Wanda Brandon's lawsuit calls the presence of the billboards in Washington Park Cemetery 'offensive and disrespectful' to the many people buried there and their surviving families.
Brandon said she is disgusted by what has happened to the nearly 100-year-old cemetery, once the largest burial site for African Americans in the region, including her own family…
'If this was a white cemetery, this would've never happened,' Brandon said.
More than 30 years ago, Drury Displays Inc., the plaintiff in Brandon's lawsuit, bought a stretch of the cemetery along Interstate 70 and put up three columns displaying six billboards. Brandon said she first reached out to the company with her concerns then.
'I was told directly, We bought the land fair and square, and it's ours to do whatever,' she said…
None of the billboards displayed an advertisement Tuesday. Brandon said she contacted the advertisers about her concerns with the billboard placement.
'All advertisers had no idea that their billboard was located inside of a cemetery next to graves,' Brandon said.'"
— Nick Boykin, wtkr.com
Read the full article and watch the video here.
---
"The Beauty Premium: How Urban Beauty Affects Cities' Economic Growth"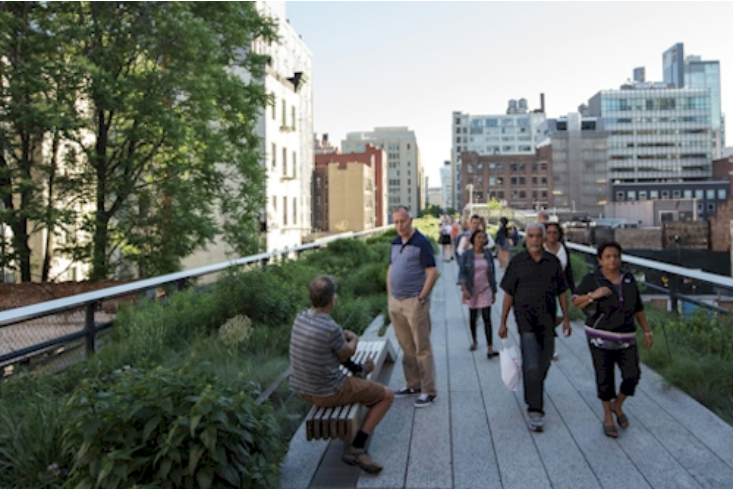 New studies confirm a "beauty premium" – a significant economic advantage for cities and neighborhoods corresponding to their attractiveness. The study finds that urban beauty drives a variety of positive factors such as overall population growth, more college grads, higher housing values, and economic growth. It pays to be picturesque.
— Richard Florida, Citylab.com
Read the full article here.