Get the printable version
Each two-page document includes information about the state's scenic byways program, in addition to a listitng and map of all state and national scenic byways within its borders.
Download the PDF
Oregon's Scenic Byways
Oregon's scenic byways highlight a variety of breathtaking natural features, including lava flows, meadows, alpine lakes, and snow tipped peaks. The prevalence of American history attracts many visitors each year, as several of Oregon's scenic byways cross paths with the historic Oregon Trail, traveled by many famous frontiersmen such as Lewis and Clark and Kit Carson.
Key Points
Oregon is home to 44 scenic byways, including four All-American Roads, six national scenic byways, and 34 state or federal agency byways.
A 2020 study found that in total, the Oregon travel industry employed 117,500 people.
Research indicates that travel-generated employment serves a higher importance in the rural counties of Oregon. The two other largest export-orientated industries in Oregon include agriculture/food processing and logging/wood products.
According to a study from 2016, the average overnight visitor spends $147 per day.
In 2019, a total of 29.4 million overnight visitors traveled to Oregon destinations.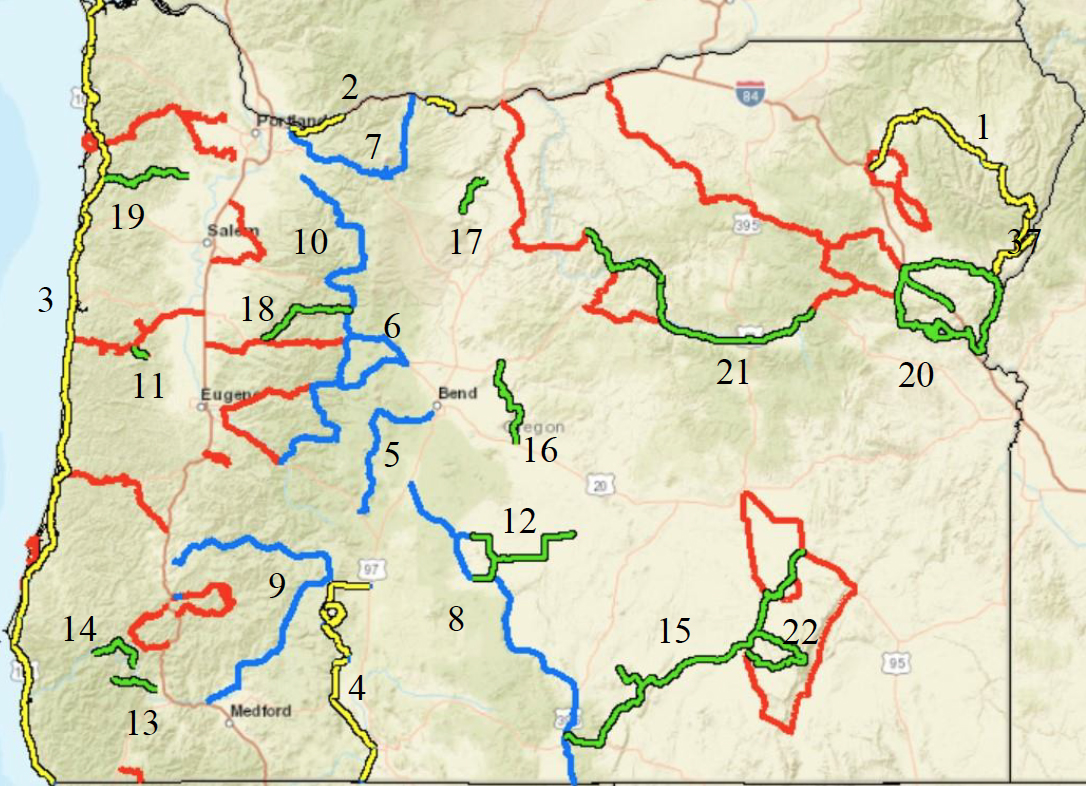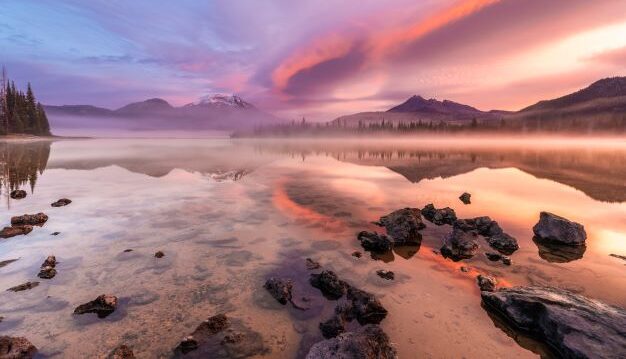 About the National Scenic Byways Program
The National Scenic Byways Program, established by Congress in 1991, recognizes historic, scenic, and culturally important roads, all of which promote economic development and tourism in communities around the U.S. There are more than 1,200 byways in all 50 states.
All scenic byways exhibit one or more of six core intrinsic qualities — scenic, historic, recreational, cultural, archaeological, or natural. For a road to be named a national scenic byway, it must first be designated a state, tribal, or federal agency scenic byway. Once achieving that, a road may apply for national scenic byway designation, but its intrinsic quality must be of regional significance. All-American Roads are the very best of the national scenic byways, demonstrating at least two intrinsic qualities of national significance.