Get the printable version
Each two-page document includes information about the state's scenic byways program, in addition to a listitng and map of all state and national scenic byways within its borders.
Download the PDF
Hawaii Byways
Hawaii joined the National Scenic Byways Program in 2008 through the Hawaii Department of Transportation (HDOT).  In Hawaii, local government agencies or 501(c)(3) nonprofits are eligible to sponsor a scenic byway.  The program is volunteer-based grassroots program that identifies and supports roads throughout the Hawaiian Islands.  HDOT supports the byway sponsors as well as guides them through the formation process.  There are five state byways in Hawaii, with many additional potential candidates.
Key Points
Hawaii is home to 5 State Scenic Byways.
The Ka'u Scenic Byway- The Slopes of Mauna Loa runs along the diverse geological and ecological features of Mauna Loa, an active volcano rising 13,680 feet high.
Travel and tourism activity in Hawaii Volcanoes National Parks contributed $166 million to gateway communities in 2017.
The Royal Footsteps Along the Coast State Scenic Byway runs through the Historic Kailua Village where King Kamehameha died in 1819.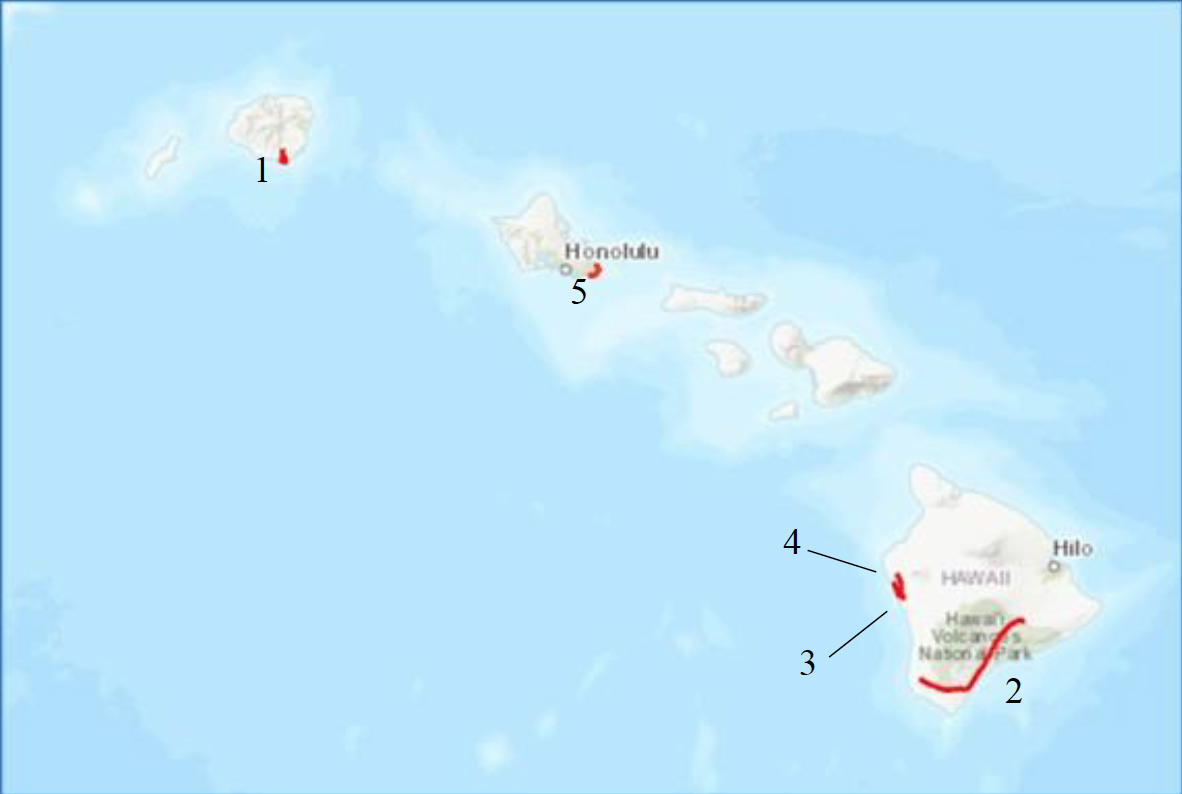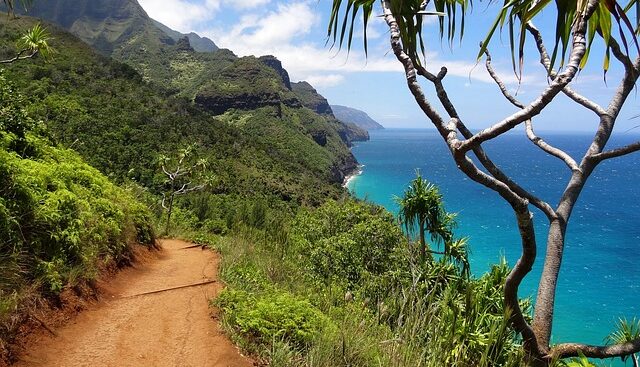 About the National Scenic Byways Program
The National Scenic Byways Program, established by Congress in 1991, recognizes historic, scenic, and culturally important roads, all of which promote economic development and tourism in communities around the U.S. There are more than 1,200 byways in all 50 states.
All scenic byways exhibit one or more of six core intrinsic qualities — scenic, historic, recreational, cultural, archaeological, or natural. For a road to be named a national scenic byway, it must first be designated a state, tribal, or federal agency scenic byway. Once achieving that, a road may apply for national scenic byway designation, but its intrinsic quality must be of regional significance. All-American Roads are the very best of the national scenic byways, demonstrating at least two intrinsic qualities of national significance.