The Best Wildflower Views in the US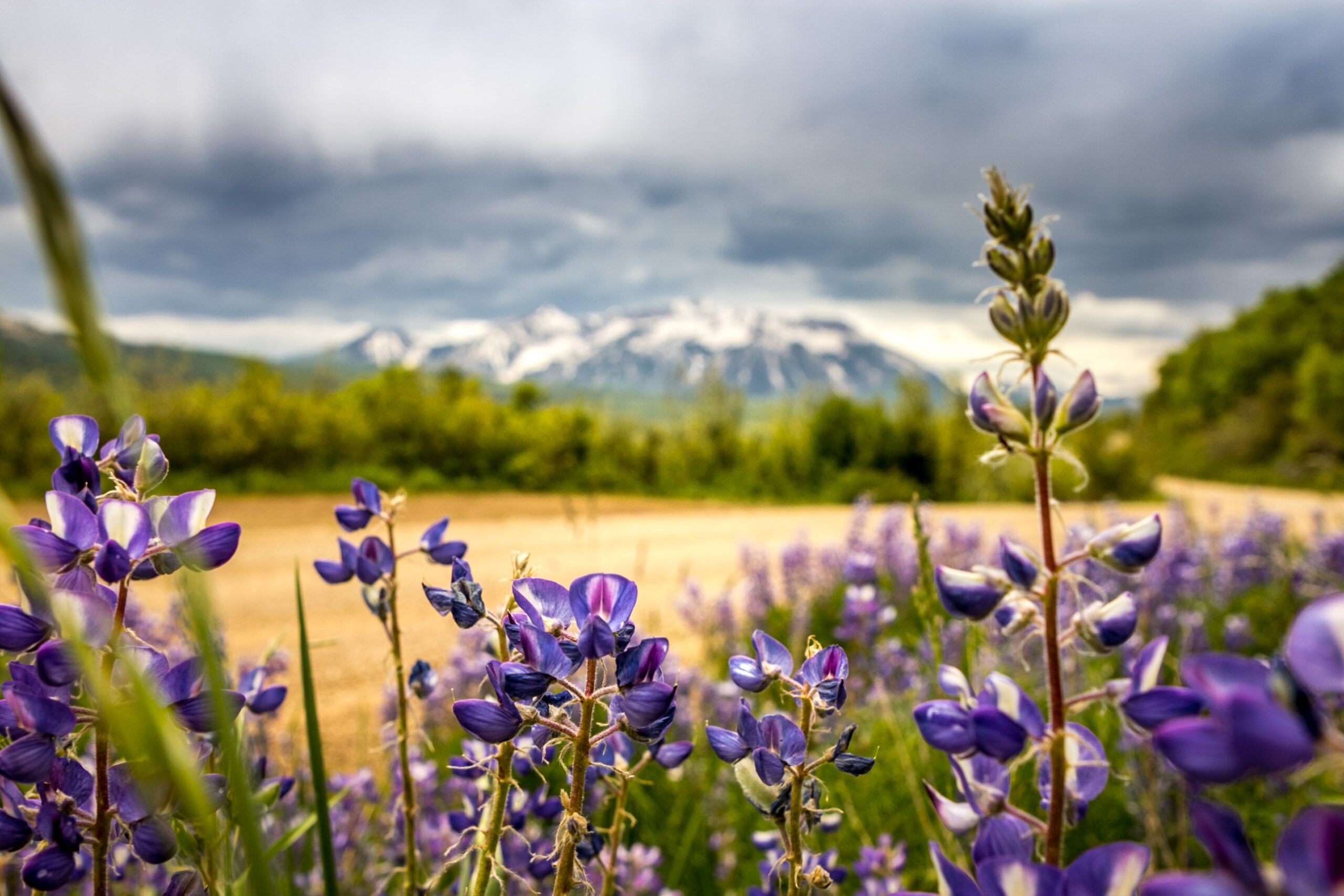 Spring is the perfect time to explore beautiful and vibrant US wildflowers. From coast to coast, there are countless stunning locations where you can immerse yourself in breathtaking flower-filled landscapes. Here are some of the top places to see spring wildflowers, including the famous Willow City Bluebonnets, Skagit Valley Tulip Fields, and more.
Willow City Bluebonnets: Texas Hill Country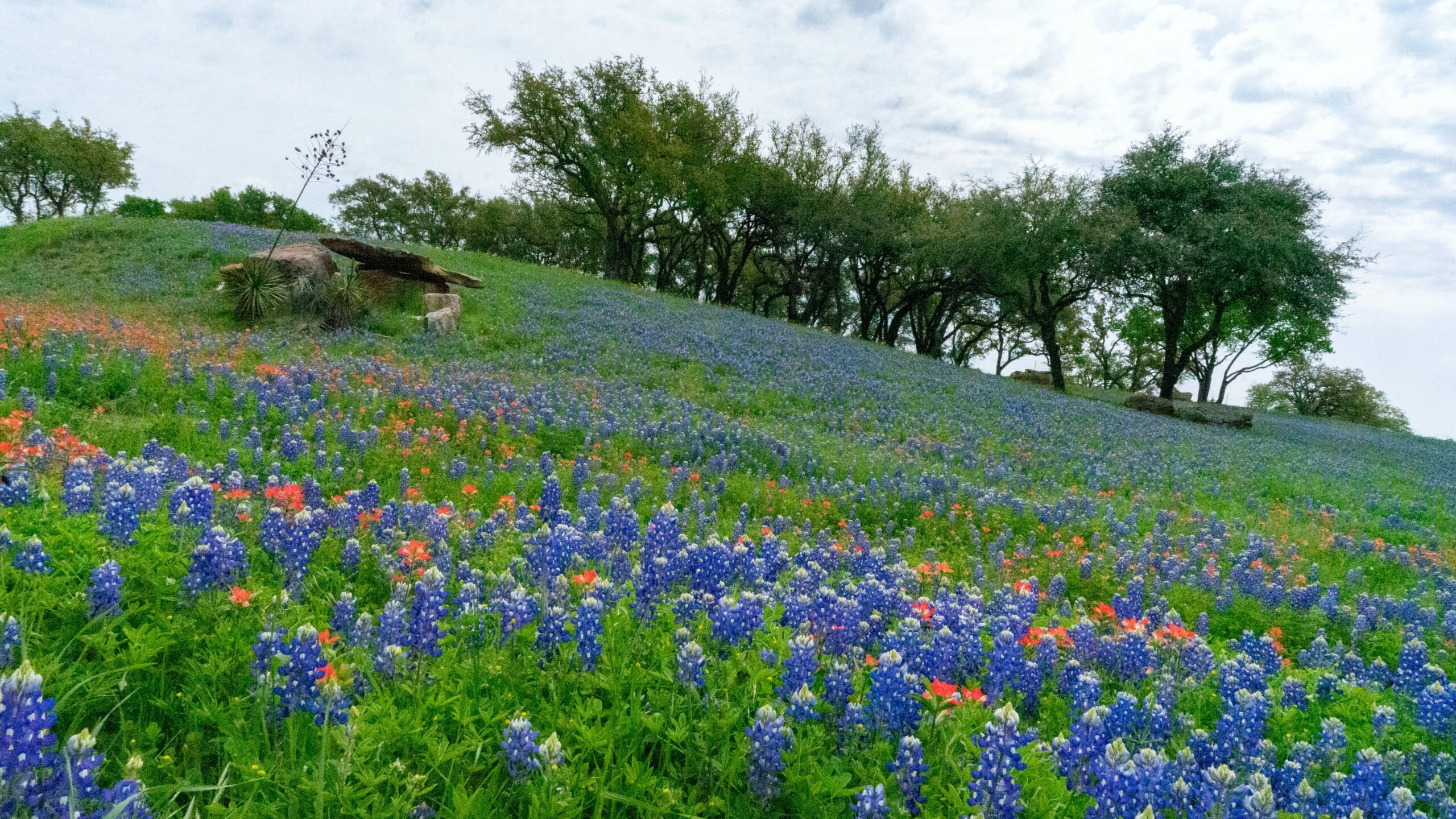 The Willow City Loop in Texas Hill Country is one of the best spots to experience the iconic bluebonnets in spring. The 13-mile scenic drive meanders through picturesque countryside, showcasing the vibrant blue hues of these beloved wildflowers. Be sure to visit in late March or early April for the best views.
Skagit Valley Tulip Fields: Washington State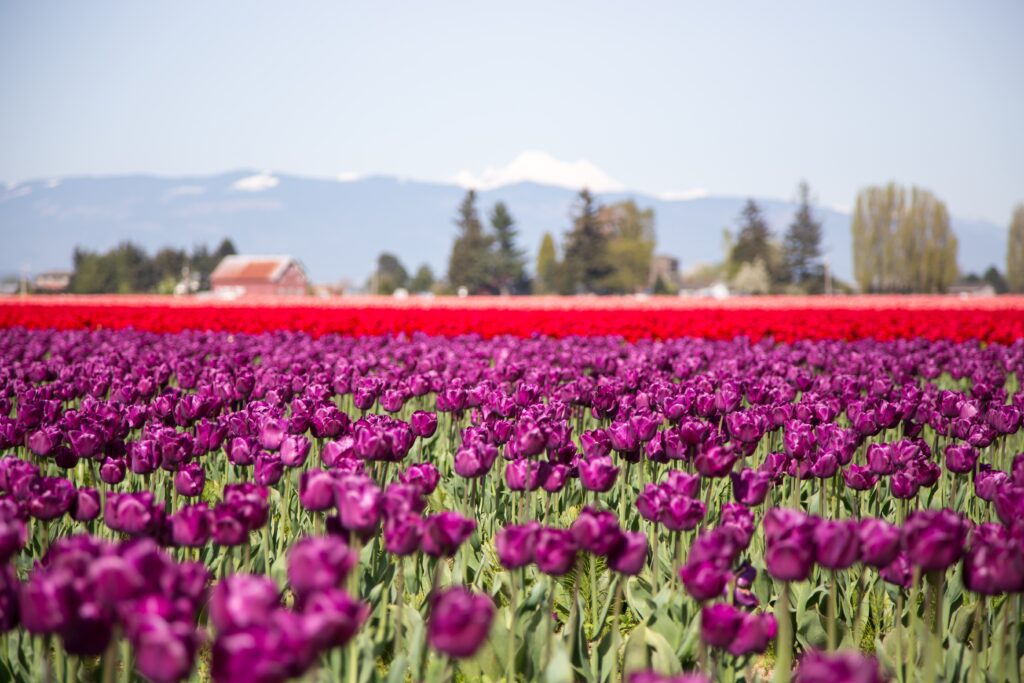 Every April, the Skagit Valley Tulip Festival in Washington State attracts thousands of visitors who come to witness the dazzling colors of the tulip fields. With millions of tulips in bloom, the Skagit Valley truly offers one of the most breathtaking spring wildflower displays in the United States.
Antelope Valley Poppies: California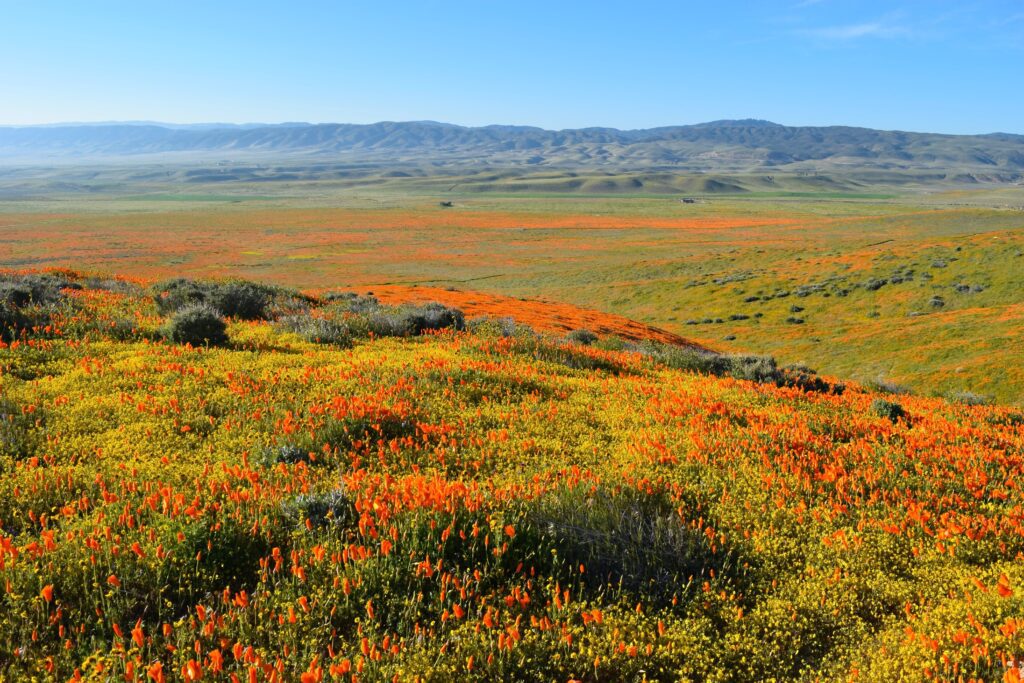 The Antelope Valley California Poppy Reserve is home to one of the most consistent—and consistently spectacular—blooms of California poppies, the state flower. These wildflowers blanket the reserve's rolling hills and create a mesmerizing landscape that draws visitors from all over the world. The peak bloom typically occurs from late March to mid-April.
Shenandoah National Park: Virginia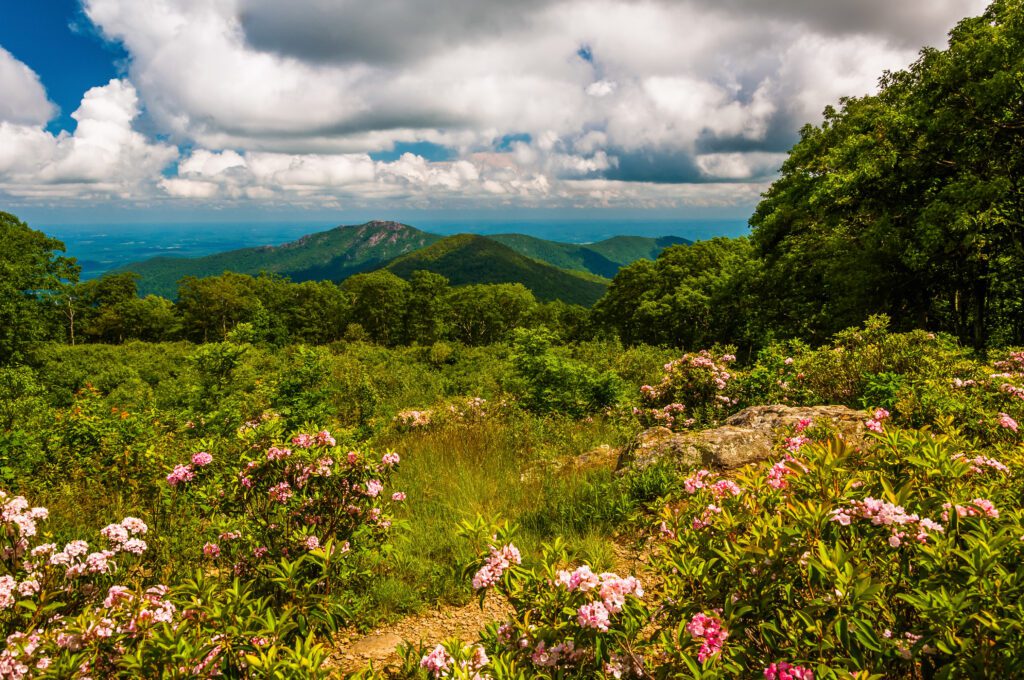 Shenandoah National Park in Virginia offers a gorgeous showcase of spring wildflowers, such as the Wild Blue Phlox and Virginia Spring Beauty. The park's extensive network of trails provides numerous opportunities to experience these delicate blooms in their natural habitat.
The US is home to a wide array of wildflower views that show off quintessential spring. Whether you choose to explore the Willow City Bluebonnets, Skagit Valley Tulip Fields, Antelope Valley Poppies, or the diverse flowers of Shenandoah National Park, these destinations will provide a perfect way to appreciate the vibrant colors and natural beauty of spring wildflowers.
Here at Scenic America, we value our country's scenic beauty and want to see it persist. We work to preserve the Scenic Byways, landscapes, and towns that define our nation's visual character. Donate today to help us protect our beautiful places and the heart of our country's character!