A Must-See for Music Lovers, Florence Hits the Right Notes as a Community with Character
Just like the Italian city for which it's named, Florence, Alabama, is something of a renaissance town. Situated in the northwestern corner of the state, Florence is a hotspot for music and culture, a hub for education, and home to a revived and thriving downtown core that embodies strong placemaking principles.
Native peoples first settled in the area now home to Florence some 2,000 years ago, drawn to its fertile location in the Tennessee Valley and temperate climate. The town sits atop a 43-foot-high mound that's preserved to this day, where archaeologists have unearthed ancient tools, fossils, pottery, and other artifacts from the many indigenous tribes—including the Chickasaw, Cherokee, Creek, and others—who made their home here.
After native peoples were removed from the area starting in 1816, speculators and land companies began to buy up portions of their land. In 1818, the Cypress Land Company—a venture made up of wealthy politicians, lawyers, and planters—purchased a charter to establish the town that would become Florence in the hopes of selling parcels of the fertile land to cotton planters. The town was laid out by an Italian surveyor, Ferdinand Sannoner, who named the town after his favorite city in Italy.
A cotton factory opened here in 1818, charting the town's course as a leading textile center until the Civil War, when many of its industrial facilities were destroyed as the Union and Confederate forces jockeyed for control of the Tennessee River Valley. The town bounced back at the end of the 19th century with the opening of the Muscle Shoals Canal, which improved transportation and attracted new industries. During this resurgence, La Grange College (now the University of North Alabama) opened, featuring a picture-perfect campus designed by celebrated landscape architect Frederick Law Olmsted.
Florence's history as a hotspot for music is perhaps its greatest claim to fame. William Christopher (W.C.) Handy, known as the Father of the Blues, was born in a cabin here in 1873, and his name and likeness continue to inspire music events and festivals. Many of the most notable names in American music history have taken the stage in legendary venues in Florence and nearby towns like Muscle Shoals—known as the Hit Recording Capital of the World in the 1960s. FAME Studios and Muscle Shoals Sound Studio were the recording spaces for many hit songs from artists like the Rolling Stones, Bob Dylan, Aretha Franklin, Percy Sledge, and Carrie Underwood.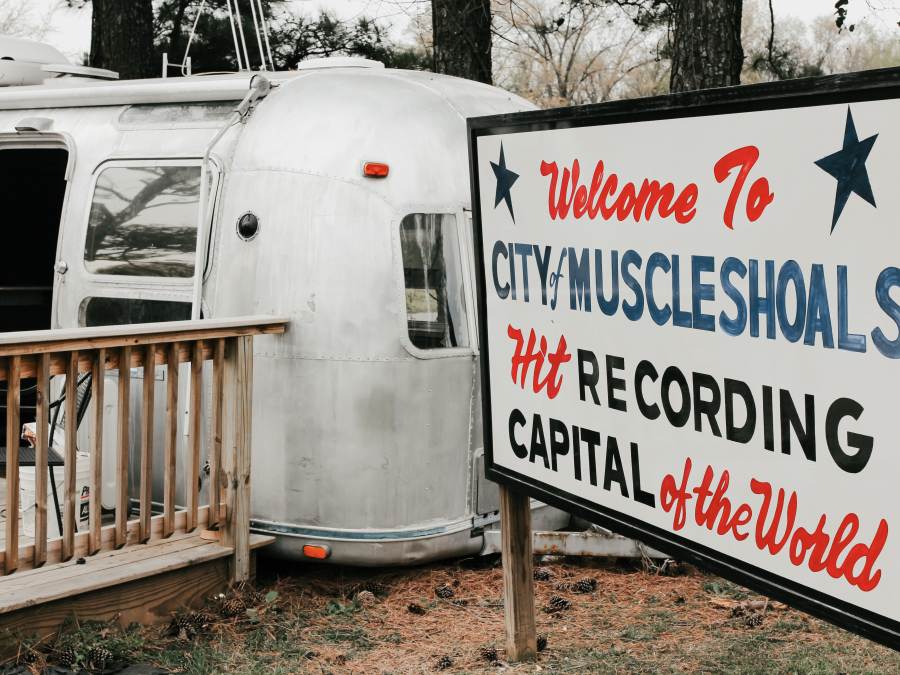 In addition to its reputation as a must-visit city for music lovers, Florence also honors another local hero, Helen Keller, who was born just a few miles away in Tuscumbia, with a festival held each June. Today, visitors can tour Ivy Green, her childhood home.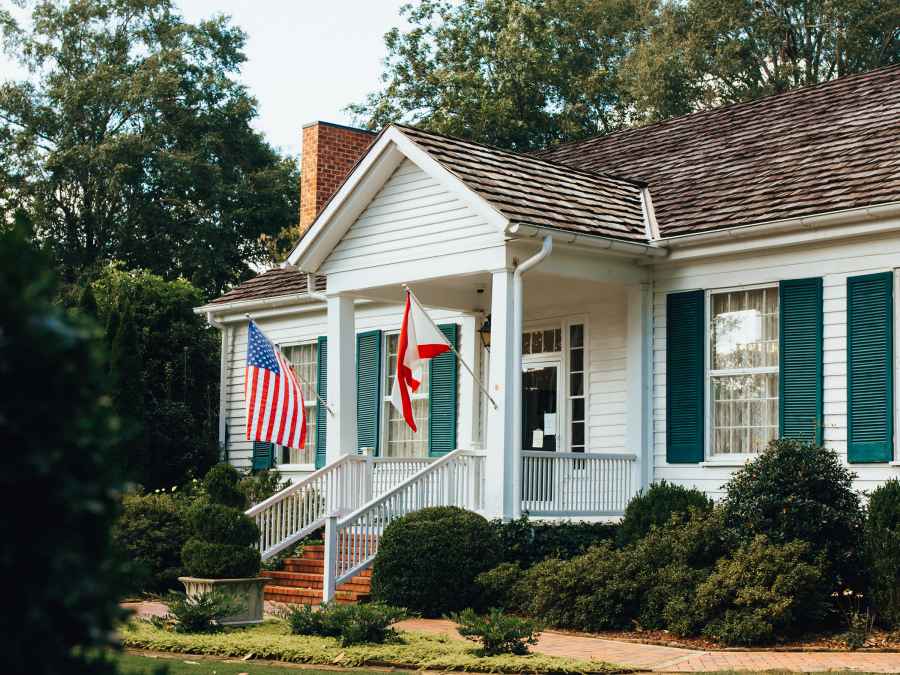 With a population of just over 40,000, Florence is flourishing again today with a vibrant downtown. Although many original buildings were destroyed in the Civil War, many structures dating from the late 1800s are still standing in the downtown area, thanks to the work of the Florence Main Street program and Florence Historic Preservation Commission. To attract more businesses, residents, and visitors, the Downtown Florence Alliance, creates programs, festivals, and events to bring people and energy to the city's historic core.
Beyond its cultural appeal, residents and businesses are drawn to the Shoals region for its reputation as a booming center for technology and industry. The region is home to more than 400 aerospace and defense companies and a rapidly growing information technology sector. And, true to its roots as a center for performance and innovation, the Shoals Economic Development Authority has also recently launched a new program, Shoals Music Makers, which offers incentives for music recorded in the county. Florence and the Shoals are also focused on sustainability and new energy sources, with two hydroelectric dams and two utility-scale solar farms.
Even with this focus on the future, Florence hasn't lost sight of its past. As part of the town government, the Florence Historical Board oversees 11 historic districts, each reflecting different architectural styles and traditions that help residents to understand how the city grew and evolved, giving it its unique sense of place. The board operates under a set of guiding principles that embrace Florence's unique sense of place, yet also recognizes that preservation needs to be balanced with adaptation and innovation—making it a shining example of placemaking excellence and an iconic destination, much like the Italian city that shares its name.
For more information, visit www.visitflorenceal.com.