Called "the most livable place," Bozeman Delights with Beautiful Views and More
Tucked away in southern Montana, the charming city of Bozeman is sometimes called "the most livable place," thanks to its picture-perfect location near the Rocky Mountains, its enticing outdoors amenities, and its thriving cultural scene. Visitors flock to Bozeman all year long for its breathtaking scenery, world-renowned fly fishing, hiking, biking, rock climbing, skiing, hunting, backcountry exploring near Yellowstone National Park, and impressive wildlife.
Long before its emergence as a popular destination for travelers exploring the West, Bozeman was home to very early native people, including such Tribes as the Shoshone, Nez Perce, Blackfeet, Flathead, and Sioux, who were drawn to this area rich with game, water, and useful plants.
Today Bozeman is home to 48,330 people and is also home to Montana State University, but its history is years in the making. In 1864 gold was discovered just west of the present-day town. Pioneer John Bozeman established the Bozeman Trail to follow the gold. Many who followed this trail later returned to the valley to take up farming and other business pursuits. Because of the growing economic activity in the area, on July 7, 1864, Daniel E. Rouse and William J. Beall drafted plans to formally establish a town, which was named Bozeman. The town grew slowly, reaching a population of 3,500 by 1900, despite the added influences of the Northern Pacific Railroad, which completed its line through the town in 1883, and Montana Agricultural College (the predecessor of Montana State University), which held its first classes here in 1893.
Today, the largest industries in Bozeman fall in the educational, retail, and hospitality spaces, and indeed, the city thrives as a university town and tourism hotspot. Located just 90 miles from Yellowstone National Park, Bozeman is a popular draw for park-bound visitors. Like visitors, local residents love Bozeman for its proximity to two world-class ski resorts, low crime rates, welcoming a sense of community, great schools, beautiful parks, hundreds of miles of trails, eclectic neighborhoods, and city officials' rising focus on diversity, equity, and inclusion. In fact, as home to the Montana Racial Equity Project, Bozeman is a center for advocacy and frequently hosts events focusing on such issues.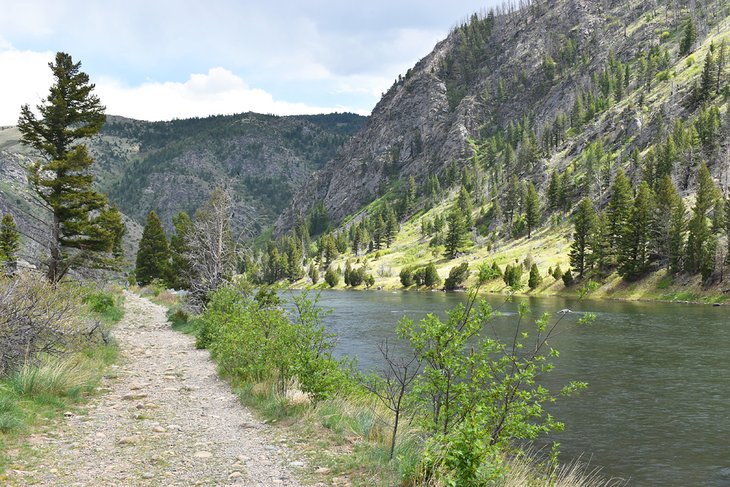 With so many positive qualities, it's no surprise that Bozeman continues to flourish and grow. In 2018, Insider.com declared Bozeman the fastest growing U.S. city of its size. Despite this growth, Bozeman continues to embrace its history and character. The city has identified and preserved ten unique historic districts, each with its own distinct personality and significance. One example is the Bon Ton Historic District, home to a unique combination of vernacular and high-style residential architecture dating from 1880 to 1937.
The city is always looking for ways to strengthen its economic base and improve the quality of life and economic well-being of its residents, considering critical issues such as the rising cost of housing. As in many other desirable communities, some Bozeman residents have been forced to leave because of the skyrocketing rent and salaries that haven't kept pace. The city is exploring strategies to address this issue.
Filled with history, adventure, and community, Bozeman is a prime example of placemaking excellence in a scenic location.
Read More about Bozeman here.