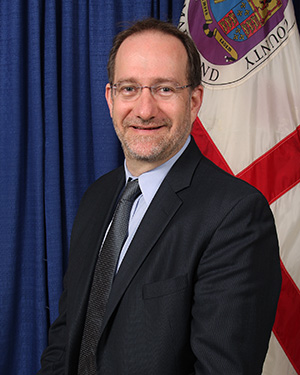 Thanks to the hundreds of Prince George's County residents and community leaders who took action, the County Council approved Peter Shapiro's nomination to lead the Planning Board this spring. Scenic Prince George's joined a group of like-minded community organizations to urge the Council to approve his appointment.
In a message to supporters, Scenic America and Scenic Prince George's President Mark Falzone stated, "Peter Shapiro supports Scenic Prince George's goal of making our county a more desirable place to live and work for current and future residents and businesses, while also preserving the unique qualities of our communities."
An accomplished leader and administrator, Shapiro served for nine years as Executive Director of the Prince George's County Revenue Authority and is a former member and two-term chair of the Prince George's County Council. While serving on the County Council, he took the lead on high-profile community revitalization projects such as developing the Gateway Arts District, which brought some $500 million in new investments to the County's Route 1 corridor. An advocate for smart growth, Shapiro is known for his inclusive approach to management.
Shapiro assumed his new position in April 2022.