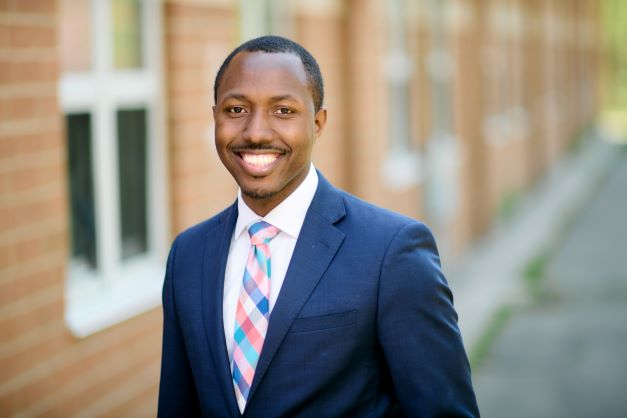 Jazz Lewis' first experience with activism came while he was a student at the University of Maryland facing an unexpected tuition hike.
"It would have priced me out," he notes. To show their frustration with this unfair change, Jazz (his real name, as he points out) and some of his fellow students sat on the steps to the university's administration building, refusing to leave until officials found a way to keep the increase in check. They were successful.
After graduating, Jazz took this same desire to bring about change and advocate for better quality of life to the workplace. He became an organizer for a labor union, helping people up and down the East Coast as they dealt with health challenges, spikes in energy rates, and home foreclosures.

"It let me know that policy really matters. It can change lives," he said.

Now Jazz brings that same spirit of activism as a change-maker in Prince George's County, Maryland, where he was born and raised. He currently serves in the Maryland State House of Delegates, representing the state's 24th district since 2017.
As a state delegate, Jazz has successfully fought for quality-of-life improvements for Prince George's residents. For example, after a major grocery store chain pulled out of a planned development in Seat Pleasant, he found money to help a nonprofit grocery store to set up shop in the same location. He secured state funding to create a multimodal trail to encourage biking and walking along the Central Avenue Corridor. He led the way to create curbside composting sites in several county neighborhoods, with plans for more on the horizon. He championed a $250,000 grant for Scenic Prince George's County in the Maryland capital budget to advance the organization's work to advocate for scenic concerns.
Much of Jazz's current work has focused on economic development and community revitalization efforts in the central part of the county, which has taken a backseat to high-profile projects in the southern part of the county at National Harbor, and in the northern section, near the University of Maryland. He worked to secure $400 million for development along Metrorail's Blue Line Corridor to fuel the revitalization of the area regardless of whether Washington, DC's professional football team stays or leaves its long-time home in this area.
Beyond his work at the state and local level, Jazz has also been a voice for his fellow Prince George's County residents on the national level. For eight years, Jazz worked as a top aide to U.S. Majority Leader Steny Hoyer (D-MD), advancing the Congressman's work to ensure housing affordability and expand support for small and minority-owned businesses.
After stepping down from his role with Rep. Hoyer last fall, Jazz is now heavily focused on local matters. This community focus will enable him to carry on with the work he has championed thus far, creating a more scenic Prince George's County.