Whether photography is your profession or your hobby, or you're just a casual admirer, you'll find almost limitless Instagrammable places in the US. You can take gorgeous photos in scenic and aesthetic places everywhere, but here are a few of the best spots for unforgettable and iconic North American photography.
Half Dome, Yosemite National Park
An instantly recognizable image from countless photos over the years, Half Dome at Yosemite National Park is a must-see for nature photography enthusiasts. It was famously photographed in 1927 by Ansel Adams in a black-and-white shot that went on to spur the US environmental movement. Today, Half Dome's photographs are no less popular and no less stirring.
While you're at Yosemite, you can keep an eye out for wildlife, too—just remember to be safe! This National Park is an excellent place for nature photography in the US, so be sure to soak it all up.
Los Angeles County Museum of Art (LACMA), California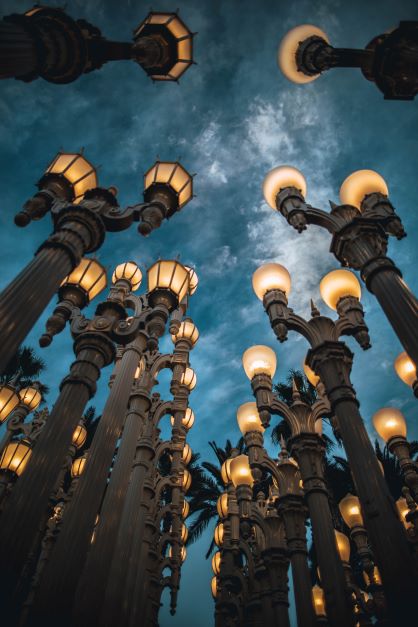 Lovers of travel photography know that eye-catching Instagram spots aren't just in nature, but in the city as well. At LACMA, you'll find some of the most beautiful, unique, and memorable art Los Angeles has to offer. Snapshots of the Urban Light installation are particularly popular on Instagram.
Bonneville Salt Flats, Utah
The Bonneville Salt Flats in Utah are an amazingly surreal experience. The only salt flat in the US, it's an expanse of 30,000 acres of dazzling white salt crust. When there's a bit of water on the surface, the Bonneville Salt Flats transform into a jaw-dropping mirrored surface that's perfect for the best scenic shots and fun trick photography.
Maroon Bells, Colorado
The Maroon Bells in Colorado claim to be the most photographed mountains in North America. Their unique shape and coloring make them perfect for incredible scenic shots, particularly during the golden hour.
Valley of Fire, NV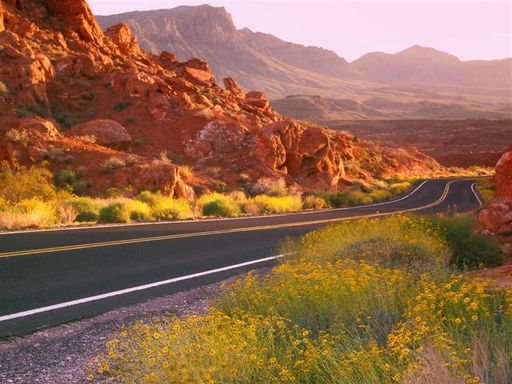 Valley of Fire State Park is "world-renowned for its 40,000 acres of bright red Aztec sandstone outcrops nestled in gray and tan limestone." An impressive geologic display, it's a must-see in Nevada, and the prime place for photos that capture the essence of the American West.
White Mountain National Forest, New Hampshire
White Mountain National Forest is full of gorgeous scenery, and is one of the best places to view fall foliage when autumn rolls around. Traverse White Mountain Trail, the area's National Scenic Byway, for a series of beautiful shots.
Rosemary Beach, Florida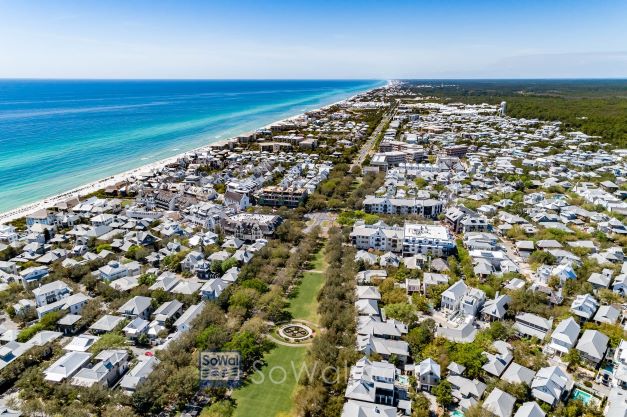 Situated in Florida's scenic Walton County, Rosemary Beach is a stunning stretch of white sands and turquoise waters. You'll easily fill up your camera roll with gorgeous ocean views, especially during sunrise and sunset.
From coast to coast, the US is bursting with incredible places that offer beauty, history, and character. Here at Scenic America, we're working to preserve these places and the Scenic Byways, landscapes, and towns that define our nation's visual character. Read about our principles of conservation, see what we've accomplished in 2021, or sign up for our newsletter to stay up-to-date on our work and how you can help.
Scenic America's mission is to preserve and enhance the visual character and scenic beauty of America. Donate today to help us protect our beautiful places and the heart of our country's character!