The term "energy equity" is generating a lot of buzz these days as people become increasingly aware of how disadvantaged communities are disproportionately impacted by pollution, a lack of investment in clean energy solutions, limited access to energy-efficient housing and transportation, and a lack of understanding about renewable energy choice.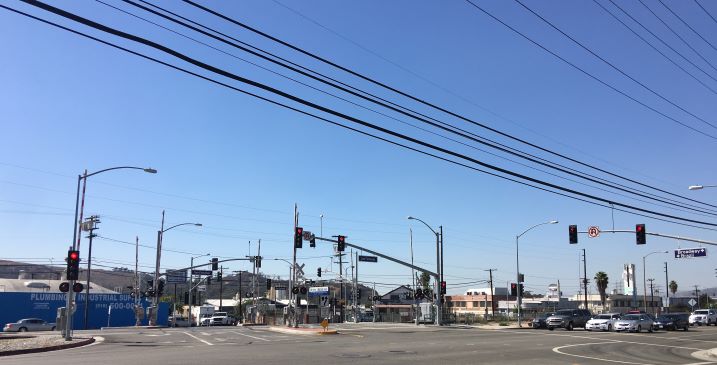 These marginalized communities often also suffer from a lack of scenic equity. Unsightly utility infrastructure, billboards, and thoughtlessly planned developments are often located in the same places that suffer from energy inequity. People living in these areas often lack representation in the community planning process and fall victim to the preferences of well-funded developers and advertising companies. As a result, the scenic qualities of their communities suffer, impacting property values and the quality of life for the residents.
By urging energy equity, expanding energy choice, and promoting greater use of clean energy sources, we can also enhance the scenic qualities of our communities.
Undergrounding utility infrastructure makes communities safer and more visually appealing while also improving the resiliency of the power grid—and with fewer service outages, economic vitality is improved.


Utility undergrounding also improves the property values of the surrounding area, attracting more visually appealing and socially responsible development. A 2016 Texas study found that nearby house prices rose by 5-20% after wires went underground.


Encouraging the use of renewable energy reduces air pollution, making it easier, safer, and more enjoyable for people to enjoy parks and open spaces.


Planting more trees and preserving parks and open spaces also improves air quality, promotes health and wellness, and provides shady respite from extreme heat.


Removing digital billboards reduces a community's electricity usage while also addressing the traffic safety concerns and inappropriate messaging that often targets the same marginalized communities.


Just as there are barriers to achieving energy equity and greater adoption of renewable energy resources, scenic equity also poses its share of challenges. Communities and political leaders often lack knowledge about what resources exist to support utility undergrounding projects or to embrace the benefits of clean energy. Misinformation about the true costs and benefits of these projects and energy resources may discourage people from pursuing them.
To encourage energy equity, to expand the use of clean and renewable energy solutions, and to protect the scenic qualities of our communities, education and outreach are essential tools to give all people a voice to help shape the future of their communities.
On the federal level, President Biden announced last year his commitment to energy equity. Through the Justice40 Initiative, the administration aims to deliver 40 percent of the overall benefits of federal climate, clean energy, affordable and sustainable housing, clean water, and other investments to disadvantaged communities that have been historically underserved and overburdened by pollution.
To promote clean energy, President Biden issued an executive order in December 2021 calling for the federal government to support the growth of the nation's clean energy and technology industries as it works toward creating a carbon pollution-free electricity sector by 2035.
At Scenic America, we believe a similar, and parallel, focus should be placed on scenic equity. Just as all people deserve equitable access to energy and greater access to clean energy solutions, so, too, do all people deserve to live, work, and play in beautiful places. Marginalized people should have a voice in the decisions that affect the aesthetics of their community. America's beauty belongs to all of us.