Scenic America's first president Ed McMahon developed an interest in land use planning and landscape conservation as a result of serving a tour of duty in Germany as a young soldier in the US Army. A native of Birmingham, Alabama, Ed spent two years traveling throughout Europe from his post at US Army headquarters in the postcard-perfect town of Heidelberg, Germany.
"Travel teaches you many things, not the least of which is that the world doesn't have to be ugly," he said. "I learned this when I returned home to Alabama from Germany, where the countryside was free of billboards, strip shopping centers and overhead power lines. The roads were lined with trees and they didn't have sprawl. On the other hand, in America we were tearing down historic buildings and replacing them with the banal or worse. We were letting look-alike fast food joints, soulless subdivisions and cluttered commercial strips turn the American landscape into a 'geography of nowhere'."
Spurred by this new-found appreciation for community character and scenic beauty, Ed returned to school, where he earned a master's degree in urban studies and community planning from the University of Alabama at Birmingham. Recognizing the intersections between community planning and regulation, he also attained a law degree from Georgetown University.
On a return trip to Alabama, Ed's interest in land conservation was heightened by an intriguing discovery on a hike in Desoto Falls State Park in Northeast Alabama, the site of Alabama's highest waterfall. Ed and his wife spotted a "For Sale" sign next to the waterfall. After inquiring with state park officials, Ed learned that Alabama only owned one side of the river and that a private developer was planning for a housing development on the other side.
Ed made it his mission to save the waterfall. His quest brought him into contact with other conservation-minded people and organizations in Alabama. He ultimately convinced the Nature Conservancy to buy the threatened land and add it to the state park. Building on this accomplishment, Ed was soon applying his passion for nature and scenic beauty and his legal expertise to other conservation issues in both Alabama and in Washington, DC.
While working on legislative issues on Capitol Hill in the early 1980s, Ed learned about a fledging organization, then known as the Coalition for Scenic Beauty, that shared many of his interests in scenic conservation. He quickly got to know the organization's founders, in particular Charlie Floyd, Ruth Becker, and Marion Fuller Brown.
"I was inspired to learn there were other people as interested as I was in preserving America's scenic beauty."
After joining with Charlie Floyd on the initial fundraising efforts, Ed agreed to become the organization's first full-time employee and its first executive director. Ed left his teaching position at Georgetown University Law School, hired a small staff, and became a registered lobbyist for the organization, which soon changed its name to Scenic America. The new organization then embarked on an ambitious campaign to make scenic conservation issues a priority at the federal, state, and local levels.
Together with Charlie Floyd, John Miller, and other supporters, Ed took the compelling story of billboard proliferation to the national media. They generated hundreds of editorials and news stories, appeared on numerous national and local news programs, and generated growing support for reforming the 1965 Highway Beautification Act. These efforts led to passage of federal legislation to create a national system of scenic byways and passage of the Transportation Enhancements Act which, among other things, provided funding for billboard removal and scenic enhancements along US highways. Ed and the coalition of groups working with Scenic America were even able to get legislation banning new billboards along federal highways passed in the US Senate, but the effort was eventually stopped short in the House of Representatives.
Over the course of Ed's tenure, Scenic America worked closely with local and state governments to pass sign ordinances, tree protection legislation, and other measures to protect community character and identity. Scenic America also generated widespread press coverage, created a national membership, and generally gave the "ugliness industry" fits. Ed was particularly adept at generating editorials, op-eds and letters to the editor where he coined phrases like "litter on a stick" and "driving through the Yellow Pages".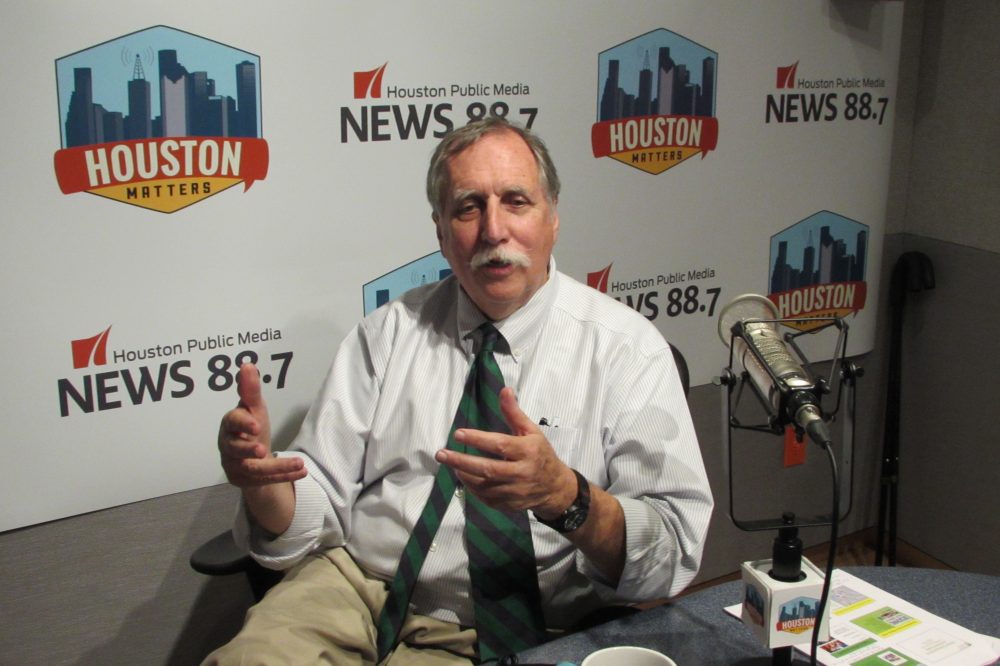 After leading Scenic America for five years, Ed stepped down as president (then called executive director), but continued to serve on the Board of Directors and helped to hire Sally Oldham, his successor. After a brief stint at the Environmental Law Institute, Ed Joined The Conservation Fund, a national land conservation organization, where over the next 15 years he directed their outreach and education programs and helped to purchase more than five million acres of land of natural, scenic, or historic value.
In 2004, Ed joined the Urban Land Institute, where he holds the Charles E. Fraser Chair on Sustainable Development and Environmental Policy. In this role, Ed leads ULI's worldwide efforts to promote environmental sensitive polices and practices. He also works directly with communities and landowners on a variety of land use issues. Ed continues to hone his passion for landscape preservation and writes extensively on land use policy and economic development. He has given more than 1,000 speeches on the importance of preserving community character and identity, gave a TED Talk on the "Value of Uniqueness" and continues to be quoted regularly in major newspapers and magazines.
Ed and Sherry, his wife of 50 years, live near their two children and grandchildren in Takoma Park, Maryland. In addition to his work at the Urban Land Institute, Ed currently serves as the Chairman of the Board of the National Main Street Center, but he also continues to support Scenic America with both donations and advice.
Looking back on his career in advocacy and conservation, Ed reflected that "place is more than a location on a map. A sense of place is a unique collection of qualities and characteristics – visual, cultural, natural, and architectural that give meaning to a location. Sense of place is what makes one part of America different from another, but sense of place is also that which makes our physical surroundings valuable and worth caring about. I will always support Scenic America's mission because it stands for the proposition that America does not have to be ugly, that progress does not demand degraded surroundings and that every community can grow without destroying the places and vistas that people love."