The Scenic Ohio chapter has been active in their communities, working on scenic conservation projects.
In collaboration with the Ohio Department of Transportation, the Ohio Rest Areas Landscape Design Manual emphasizes the use of native plantings to create "more parklike rest stops" and provides information for landscape architects and design teams to enable a new standard for the site landscape within Ohio's Interstate Rest Areas. Objectives include designing the rest areas' landscapes so that they fit in effortlessly with the natural environments, designing the landscapes for moderate maintenance, to include regenerative plantings, and to ensure safe ramps and building areas, and to ultimately create parklike rest stops where visitors can learn more about Ohio's tourist places.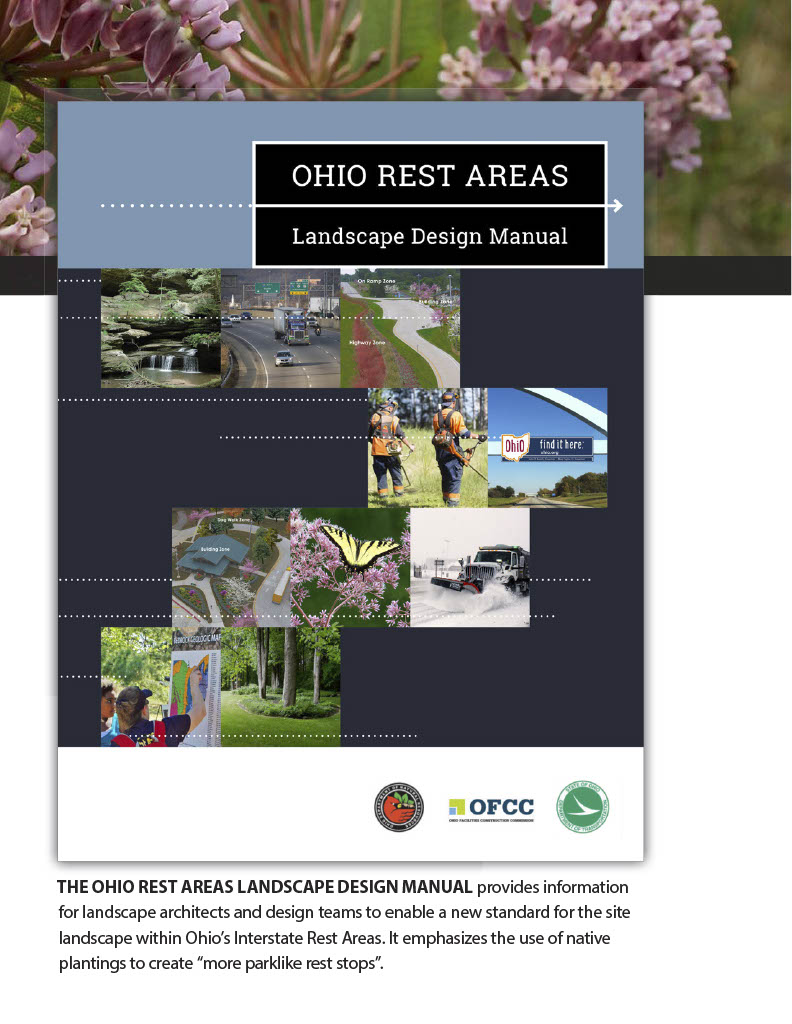 Scenic Ohio is also working to highlight the Ohio Literary Trail, a program that shines a spotlight on the state's unique role in shaping culture and literature worldwide. An interactive trail map guides visitors to more than 70 sites across Ohio that pay tribute to authors, poets, illustrators, libraries, and creative influencers who lived in the state, including Mildred Wirt Benson, Zane Grey, James Thurber, Louis Bromfield, and Paul Laurence Dunbar. Hosted online by the Ohioana Library Association, the trail includes a downloadable map that provides links to every destination, with background information, details, and directions.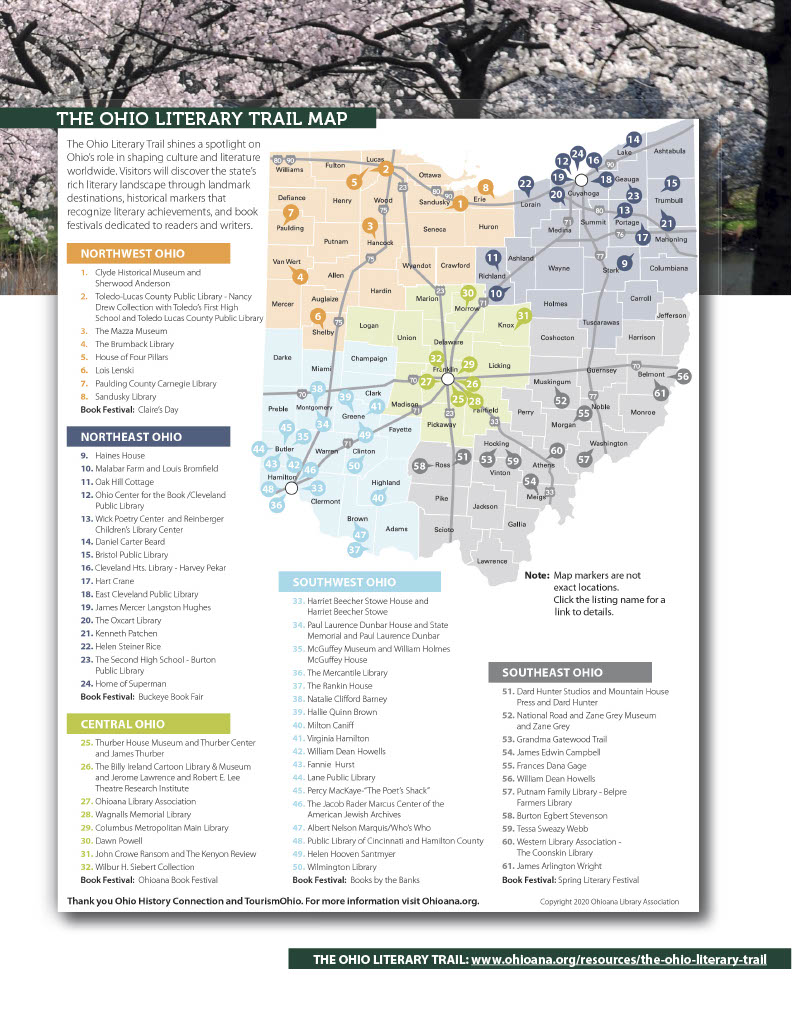 Lastly, Scenic Ohio is working to develop the Ancient Ohio Trail Byway, which would connect eight ancient Native American sites of the Hopewell culture that are over 2,000 years old. They are exemplary archaeological sites that are currently managed by the National Park Service and Ohio History Connection. These sites have been nominated for UNESCO World Heritage designation.
Learn more about their work on their newly redesigned website.
Keep up the great work Scenic Ohio!