This past week, three Scenic America chapters and affiliates scored notable gains in their high-stakes billboard and signage battles. Thanks to their quick strategic work—bolstered by the Scenic America national organization—Scenic Utah, Scenic Los Angeles, and San Jose demonstrated how to affect real change in their communities.
Through the efforts of Scenic Utah, on February 24 the Utah state senate voted down a damaging bill that would allow regular billboards to be converted into digital billboards without input or approval from the impacting communities. (Read more about Scenic Utah's leadership in tackling this threat head-first here).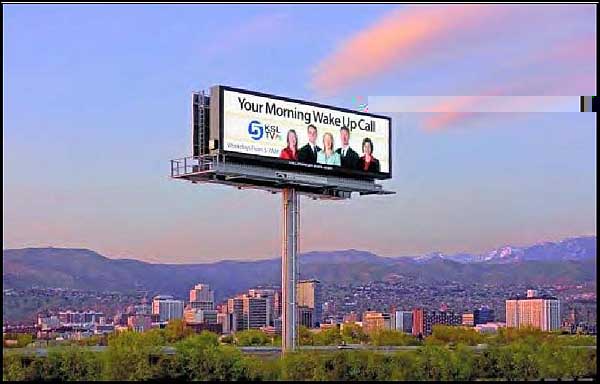 On February 25, the San Jose City Council voted to shelf a proposal that would allow for new free-standing digital billboards on private properties along the freeways, along with additional signage on private buildings downtown—a plan that could result in as many as 112 new digital billboards throughout the city. However, the council pledged to move forward with another plan to erect small signs on light poles, restrooms, and other public facilities downtown. Leaders also indicated that they would not block the construction of 22 new digital signs and billboards on city-owned sites as allowed in a plan approved in 2018.  Scenic America co-founder John Miller has played a leading role in galvanizing the opposition to the San Jose plan.
Also on February 25, Scenic Los Angeles secured a win by urging locals to speak out against a proposed change to the citywide sign ordinance that would allow for more widespread signage in broader geographies than had been previously permitted. After hearing from dozens of Scenic Los Angeles supporters, the Los Angeles City Planning Commission voted to a version of the sign ordinance that restricts new digital billboards to regional commercial centers only.
While Scenic supporters in these geographies are celebrating these recent wins, they recognize that challenges to these decisions—and other threats to scenic beauty—are likely to be lurking right around the corner, and constant vigilance is necessary.