Byway leaders are always on the lookout for changes to their communities, and members of the Friends of A1A Scenic & Historic Coastal Byway are no different. With the removal of 10 billboards in Flagler County in the early 2000s, members of the 72-mile National Scenic Byway organization were thrilled to learn of the removal of a long-standing billboard in St. Johns County in early January.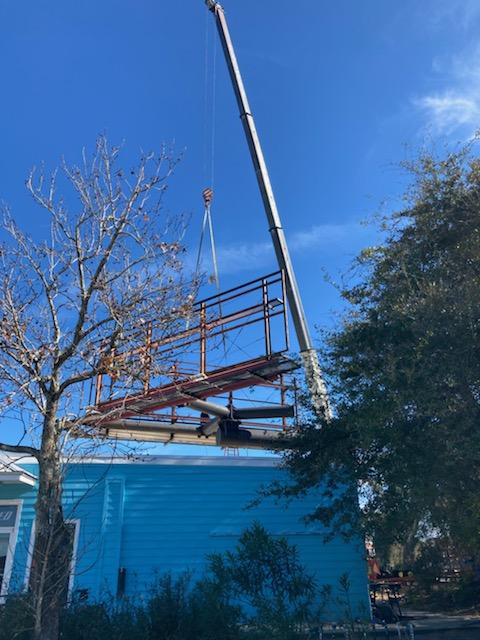 Eagle-eyed board member Bob Samuels spotted a crane working on a billboard along the route in St. Augustine Beach and stopped to inquire, learning the billboard's lease had not been renewed by the owner and that the sign was being permanently removed.
"When I saw the large crane by the billboard, as a scenic byway board member I was immediately curious about what was going on. When I spoke to the crew there I received great information that it was not a repair but an actual removal and that it would not be replaced," said Samuels, a byway representative of St. Augustine Beach for the past 12 years. "The removal of any billboard along the scenic byway is always a benefit for all of us, and the entire community."
Billboard removal is cause for great celebration among members of the Friends of the A1A, a 20-year old organization dedicated to preserving, protecting, promoting, and enhancing the beauty of this coastal byway, just as it is to the entire scenic community.