Get the printable version
Each two-page document includes information about the state's scenic byways program, in addition to a listitng and map of all state and national scenic byways within its borders.
Download the PDF
Arizona Byways
In 1982, Arizona enacted ARS 41-512 through ARS 41-518. These laws helped establish Arizona/s Parkways, Historic and Scenic Roads Program, administered by the Arizona Department of Transportation (DOT). The Parkways, Historic and Scenic Road Advisory Committee (PHSRAC) oversees the designation process and reviews byway requests recommendations. Members are comprised of six members representation various counties appointed by the Arizona state governor, and five members from five state agencies. Arizona boasts 28 scenic byways, two of which are All-American Roads: Route 66 and the Red Rock Scenic Byway.
Key Points
Arizona is home to 5 national scenic byways and 23 state or other federal agency scenic byways.
Tourism in Sedona, home to the Red Rock All-American Road, generates 10,000 jobs and $13.5 million in tax revenue annually, saving each household $2,630.
Grand Canyon National Park had a cumulative economic output of over $1.1 billion in gateway communities in 2019.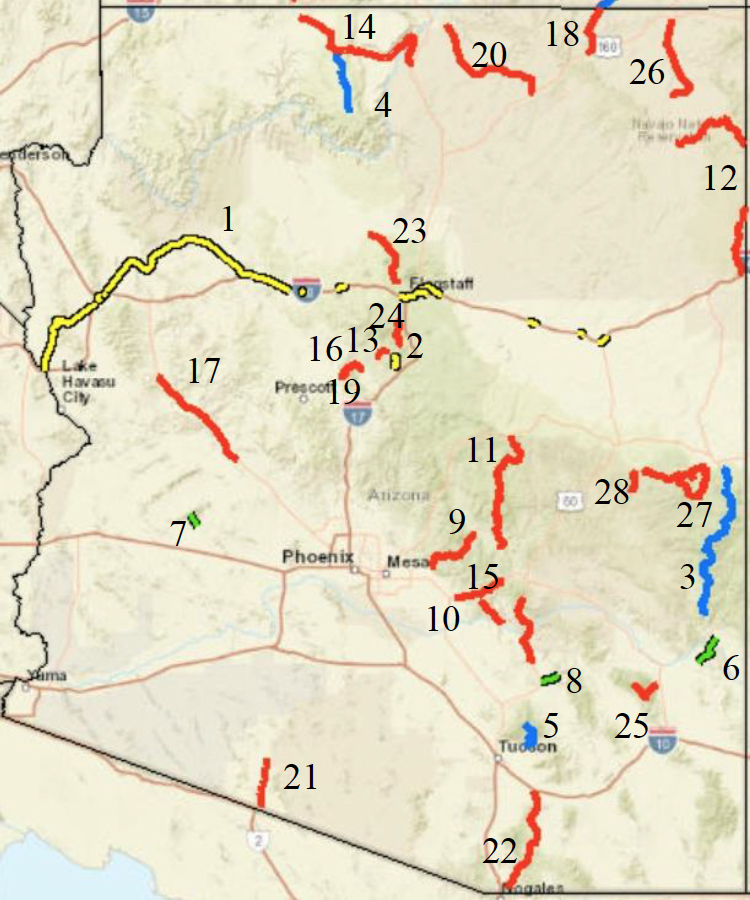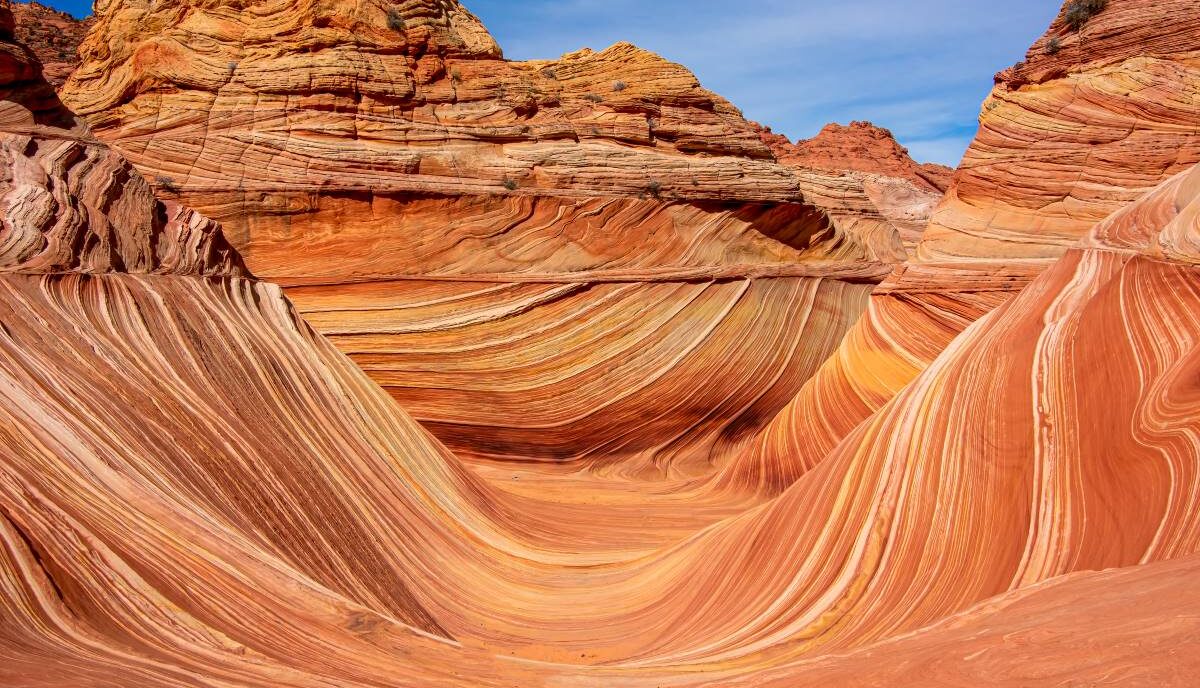 About the National Scenic Byways Program
The National Scenic Byways Program, established by Congress in 1991, recognizes historic, scenic, and culturally important roads, all of which promote economic development and tourism in communities around the U.S. There are more than 1,200 byways in all 50 states.
All scenic byways exhibit one or more of six core intrinsic qualities — scenic, historic, recreational, cultural, archaeological, or natural. For a road to be named a national scenic byway, it must first be designated a state, tribal, or federal agency scenic byway. Once achieving that, a road may apply for national scenic byway designation, but its intrinsic quality must be of regional significance. All-American Roads are the very best of the national scenic byways, demonstrating at least two intrinsic qualities of national significance.