Our Mission
Scenic Tennessee's mission is to protect, promote and enhance the scenic character of the Volunteer State through education, advocacy and action.
Our Affiliates & Affiliations

Scenic Knoxville was formed in February 2008 as an affiliate of Scenic Tennessee and Scenic America. Galvanized by the emergence of digital sign technology, the new organization took on, and won, a campaign to ban digital billboards within Knoxville city limits, a move that significantly strengthened the city's 2001 ban on new billboards, by prohibiting the digital conversion of previously static signs.
In the years since, Scenic Knoxville has racked up a host of equally impressive victories, including a ban on digital billboards in Knox County; a ban on new electronic message centers in the city (and tighten restrictions on existing EMCs); and passage of a new city sign ordinance that has dramatically improved Knoxville's appearance by reducing new business sign heights, implementing procedures for quicker removal of abandoned signs and numerous other significant changes.
In 2016, Scenic America recognized the extraordinary achievements of this all-volunteer organization by presenting Scenic Knoxville with its highest honor, the Stafford Award.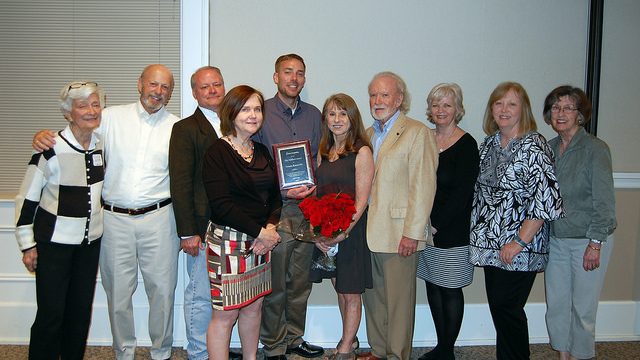 ---

Scenic Tennessee is a member organization of Tennessee Conservation Voters, a coalition of conservation groups and individuals dedicated to raising voter awareness, advocating stronger laws and holding elected leaders accountable for safeguarding the environment of Tennessee. As a 501(c)(4) nonprofit organization, TCV represents the collective interests of its member groups at the legislature, through effective lobbying and administrative advocacy.
Our Awards
Bronze Award, 2015 Tellies
Gold Award, 2014 MarCom Awards
Award of Distinction, 2014 Videographer Award
Emerging Media Leader Award, 2014 Summit International Awards
Contact Us
Scenic Tennessee
45 Burris Court
Mount Juliet, TN 37122
(615) 294-2651
margedavis@scenictennessee.org