Scenic Missouri is an active member of the state-appointed Missouri Scenic Byways Advisory Committee, and our goal is to help establish a byways program of the highest quality and that attracts tourists from across the midwest, nation and globe.
Missouri's Scenic Byways Program
Missouri has an abundance of special roads that offer travelers wonderful scenery, history, culture, recreation and other qualities that showcase our splendid heritage. Ten of these roads are officially designated as Missouri Scenic Byways and offer visitors unique and memorable Missouri experiences.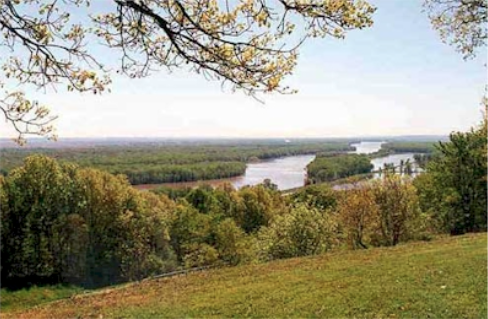 What Roads are Designated as Missouri Scenic Byways?
Little Dixie Highway of the Great River Road: Route 79 in Pike County
Cliff Drive: Kansas City
Crowley's Ridge: Various Routes in Dunklin County
Spirit of Kansas City Location: Kansas City
Old Trails Road: Route 224 in Lafayette County
Ozark Mountain High Rd: Taney and Stone County
Santa Fe Trail Byway: Route 24 in Lafayette County
Historic Route 66: Statewide
Stars and Stripes Byway: Route 25 in Stoddard County
Ozark Mountain Parkway: Route 265 in Stone County
Additional information about Missouri's Byways can be found at MODOT's website and America's Byways.
What are the Benefits of a Scenic Byways Program?
Missouri is a unique state with a variety of natural scenery, recreational areas, parks, historic sites and communities. Roadways provide easy access to these areas and the scenic byways program is designed to promote their special qualities. One of the key benefits of the program is the added economic opportunities and increased tourism provided to communities along the designated route. A program promoted statewide through maps and other literature can expand the number of visitors to an area, which can generate economic growth and increase community recognition. In addition, Missouri Byways communities have received over $3 million in grants between 2000 and 2007.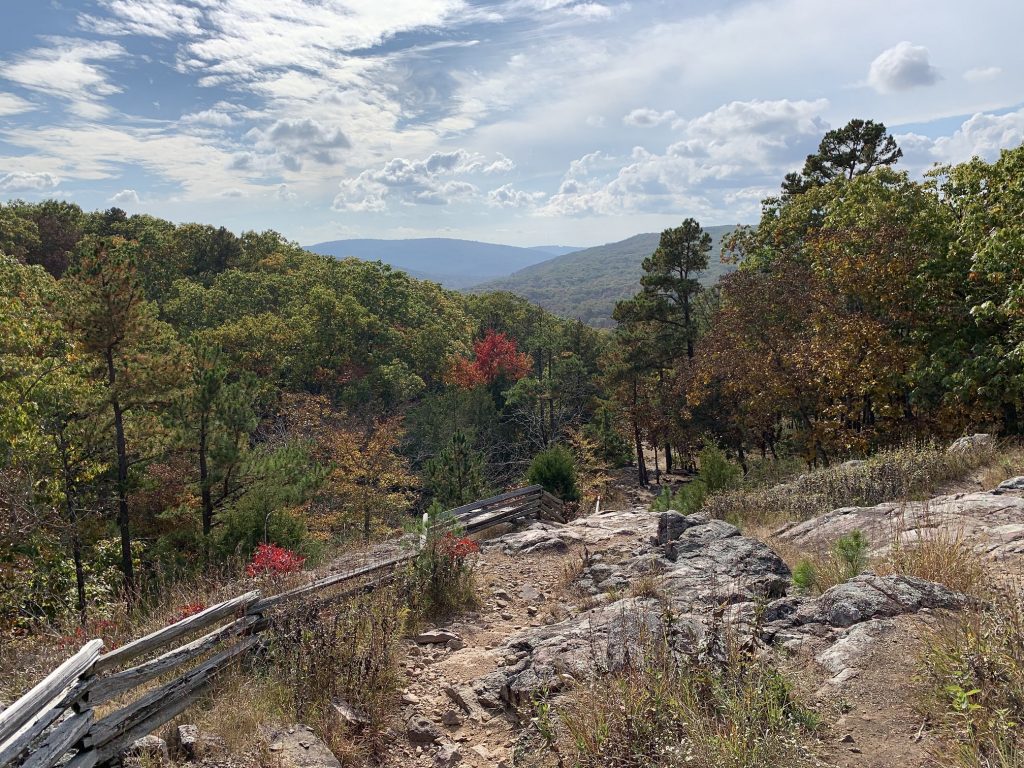 How does a Roadway become a Scenic Byway?
Any agency, group or individual can nominate a route for scenic byway designation. However, there must be local governmental support and commitment for designating the route a scenic byway, since the purpose of the program is to preserve and improve the scenic value of the route. A corridor management plan outlining specific strategies and actions to manage the route must also be developed and included with the nomination. The corridor management planning process establishes community-based goals and implementation strategies for the scenic byway to utilize community resources efficiently to conserve intrinsic qualities of the scenic byway and enhance its value to the community.
What's the Review Process?
Nominations may be submitted at any time to the Scenic Byways Advisory Committee. This committee meets semi-annually and is composed of individuals representing tourism, the motoring public, the conservation department, historic preservation, outdoor advertising, state parks, and transportation.
More information is available by contacting The Missouri Department of Transportation Scenic Byways Coordinator at 1-888-ASK-MODOT or (573) 526-3690.
Please contact us if you would like more information about Scenic Byways!
Learn more about state scenic byways here.
Learn more about our other issue areas: