Scenic Missouri is an organization dedicated to the enhancement and preservation of Missouri's scenic landscapes and communities. We are the only statewide nonprofit focused on the visual quality of our beautiful state. Our major issues are:
Education, Billboard Control & Community Appearance
"Communities should be planned with an eye to the effect made upon the human spirit by being continually surrounded with a maximum of beauty."

Thomas Jefferson
Scenic Missouri provides educational and technical services to communities across the state on aesthetic issues including billboard and sign control, landscaping standards, tree preservation, and the regulation of communication towers.
On the state level, our past successful advocacy significantly improved what was one of the weakest billboard laws in the nation. Our legislative priority today is to defeat attempts to erode state law by allowing nonconforming billboards to be upgraded to digital technology or be rebuilt during highway construction.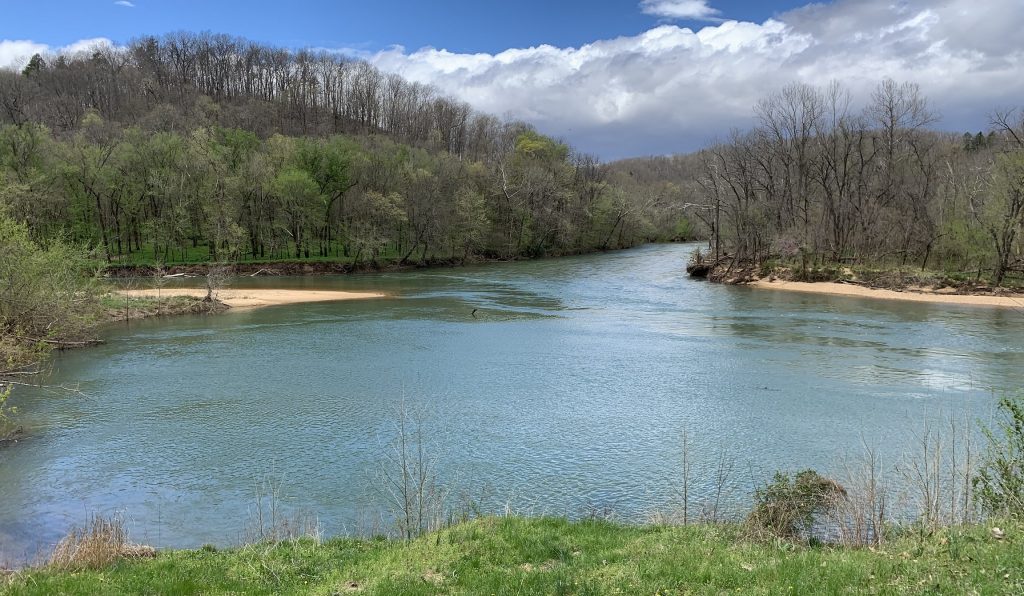 Scenic Byways/ Heritage Tourism
"Thanks to the Interstate Highway System, it is now possible to travel across the country from coast to coast without seeing anything."

Charles Kuralt
The Scenic Byways program recognizes highways rich in scenic, historic and other special qualities. Scenic Missouri has helped develop the Byways program and by law is represented on the Missouri Scenic Byways Advisory Committee. We work closely with MODOT on the direction of the program and provide technical services for byway communities. With Missouri's abundance of natural beauty and visually distinctive communities, our goal is to increase Missouri heritage tourism by helping to establish one of the premiere scenic byways programs in the nation.
Green Highways Initiative
"By making our roads highways to the enjoyment of nature and beauty we can greatly enrich the life of nearly all our people in city and countryside alike."

President Lyndon B. Johnson
Our Green Highways Initiative advocates for the inclusion of environmental stewardship best practices as Missouri engages in highway projects. Through a strong commitment to utilizing Green Highway tools, such as native landscaping, eco-system restoration, scenic easements and alignments that respect the landscape, Missouri can create a 21st century highway system that enhances the environment, natural beauty, and community character of our beautiful state.
Our Board of Directors
President: John Hock, Ballwin
Board Members:
Carol Grove, Columbia
Erik Hermanson, Chesterfield
Kyna Iman, Bridgeton
Karl Kruse, Columbia

Board of Advisors:
Gene Bushman, Jefferson City
S. Bryan Cook, Clayton
John C. Danforth, Clayton
William Least Heat-Moon, Columbia
Lotsie Hermann Holton, St. Louis
Peter Herschend, Branson
Robin LaBrunerie, Columbia
John Laney, Lee's Summit
Pat McLarney, Kansas City
Steve McDowell, FAIA LEED AP, Kansas City
Sondra Murray, Kirksville
Tom Nelson, FAIA, Kansas City
Brad L. Simmons, FAIA, Kirkwood
Hon. Michael L. Wolff, St. Louis
Scenic Missouri, Inc. is a tax-exempt organization under section 501(c)(3) of the Federal Tax Code. As such, our Federal Tax Form 990 is available for inspection. For more information, please contact us.