2022 Award Recognizes Scenic America's Work to Secure Scenic Priorities in the Infrastructure Investment and Jobs Act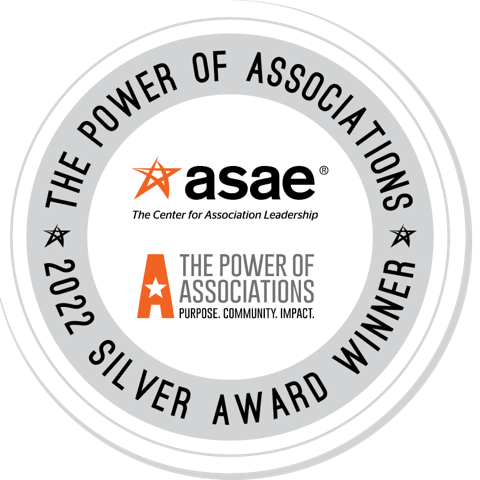 For the third year in a row, Scenic America has earned recognition from the American Society of Association Executives (ASAE) for its outstanding advocacy work. This year, Scenic America landed a "Power of A" Silver Award for its success in securing support for key priorities in the Infrastructure Investment and Jobs Act, which was signed into law in November 2021.
Thanks to Scenic America's efforts, the sweeping $1.2 trillion infrastructure legislation includes three provisions to encourage utility undergrounding. The law amends the Stafford Act to allow communities impacted by natural disasters to access FEMA funds to support undergrounding. It also amends the $31.6 billion-per-year National Highway Performance Program to allow undergrounding as an eligible expense for active projects and includes a new $5 billion grant program to enhance resiliency of the power grid.
In addition, in the legislation includes $300 million per year to support gateway communities adjacent to national parks and public lands, providing these communities more flexibility for landscaping, historical markers, and removal of visual blight.
ASAE is a national organization that represents more than 46,000 association executives and 7,400 organizations. Each year, ASAE highlights exemplary work by nonprofits through its "Power of A" Awards program.

According to ASAE, the awards "recognize and celebrate the extraordinary contributions associations make to society by enriching lives, creating a competitive workforce, preparing society for the future, driving innovation and making a better world."
This marks the third year in a row that ASAE has honored Scenic America with a "Power of A" award for its advocacy programs. In 2020 and 2021, the organization received "Power of A" Gold awards for its efforts to revive and secure funding for the National Scenic Byways Program.
"With this year's award, we demonstrated that our advocacy successes extend beyond our work on scenic byways to other aspects of our scenic conservation mission," said Mark Falzone, president, Scenic America.
"From the moment that Congress started developing this massive infrastructure package, we knew it was critical that scenic conservation issues were being addressed by law makers. We are thrilled to see our priorities reflected in the final legislation and honored to receive a Power of A award from ASAE for the third year in a row," he added.
In keeping with the spirit of the "Power of A" award, Falzone also acknowledged how partnerships and collaboration with like-minded allies contributed to Scenic America's success.
"We are grateful to all of our partners and to the thousands of Scenic America supporters andour partner organizations who contacted their senators and representatives urging them to address these issues in the infrastructure legislation," he added.
Scenic America will receive its formal recognition from ASAE during an event this fall.
To learn more about the awards and to view a full list of winners, visit https://powerofassociations.org/awards/.