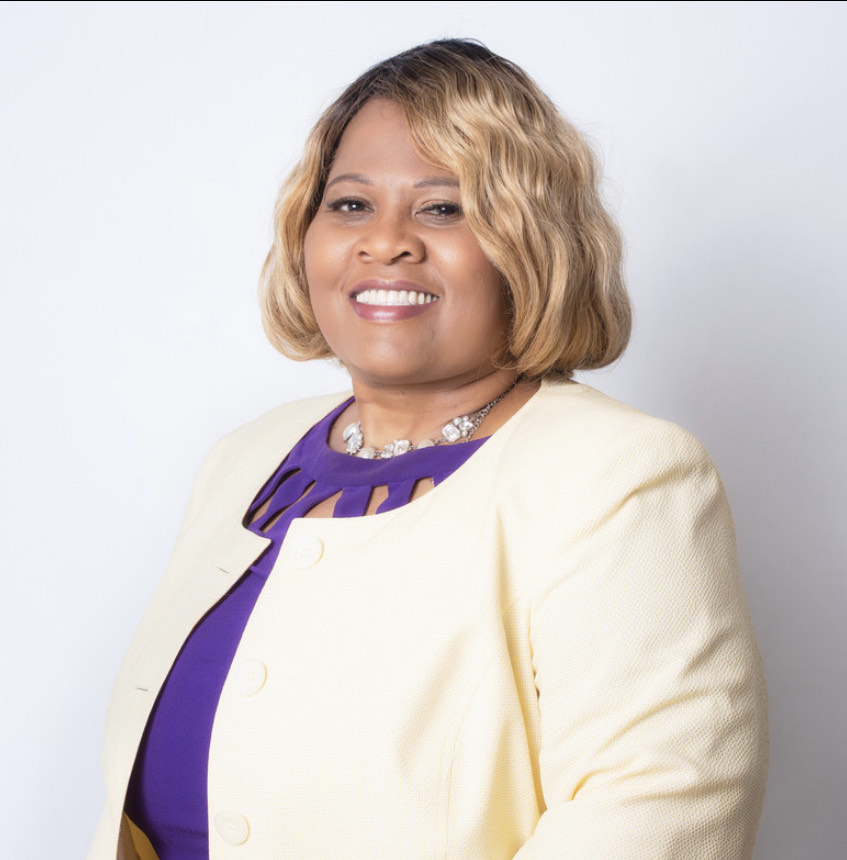 To many Prince George's County residents, Belinda Queen is known as "Mama Queen," and for good reason. A vibrant and energetic community activist, Belinda always puts the people at the forefront of any endeavor she undertakes to improve the quality of life for Prince George's County residents, whether fighting for better schools or more scenic streets.
Belinda appreciates how the scenic qualities of a place can deliver a positive impact on the people who live and work nearby– and how discovering beauty in other locations can inspire you to seek it within your own community.
"I am a traveler. When you look at different cities, you bring things back with you," she explained. As such, she regularly speaks out to encourage development that improves the liveability of her District 6 community and encourages job creation and economic opportunities for county residents.
A native of central Prince George's County, Belinda learned the importance of caring for one's community from her grandparents. Her grandmother, "Mother Mable," instilled a strong work ethic and tireless passion for helping people in Belinda from an early age, taking her to community meetings and encouraging her involvement with the 4H club. Because Belinda's grandfather was the pastor of a church, her family often provided food and clothing for people in need.
"That's where I got my foundation. You stand up and speak out for the people. I try to do the same for my kids, to show them the reason why. There's no greater feeling than the one you get when you help people."
Throughout her career, Belinda has always sought the chance to help people. After graduating from Prince George's County's Northwestern High School, Belinda became a word processing specialist at Verizon, where she worked in various roles before ultimately finding her groove in customer service. She later returned to school, earning a degree in accounting from Strayer University. Today she continues to help people by assisting them in preparing their taxes.
True to her "Mama Queen" nickname, Belinda raised 21 children, including three of her own, nine stepchildren, and 11 foster children. As a parent and community activist, she found herself concerned about quality-of-life issues in her Prince George's County community, from crumbling school infrastructure to safety to thoughtless development.
Her concerns about the deteriorating conditions of many of the county's schools escalated after her youngest child graduated. To prompt change, she become part of the PTA and served as vice president of the Home Owners' Association Coalition. She was elected to the county's Democratic Central Committee in 2014 and won a seat on the school board, serving from 2018 to March 2022.
As a member of the school board, she pushed for the construction of six new schools to compensate for years of under-investment and neglect. She points to Central High School as an example–her "proudest project,"– where critical improvements had been pushed back and stalled for years. She took action to urge a massive two-year, $39 million renovation, creating a bright and modern learning environment that's a source of pride for administrators, teachers, and students.
To encourage other quality of life improvements for county residents, she has also held leadership roles on the Maryland Parks and Recreation Advisory Board and the Coalition of Central Prince George's County Community Organizations, and she has joined Scenic Prince George's in its work to encourage thoughtful and responsible community development. She is particularly interested in improving the area's liveability by encouraging healthy economic growth, attracting more healthy food options, fighting trash and potholes, protecting green spaces, promoting small businesses, and urging job creation. 
She credits her successes with her keen ability to connect with the people, and to put the priorities of residents ahead of business interests. And as she looks across the community today, she sees opportunity for growth and new energy.
"Leaders in the county are beginning to see that changes need to be made. We have to invest in our own county, and we have to stop letting people come in and take from us."
She also notes the importance of staying on top of issues and opportunities as they come up, when there is still time to shape the outcomes.
"If you want to make a difference, you've got to be at the table. Otherwise you're just voting for chocolate or vanilla."