A Passion for Place and a Vision for Views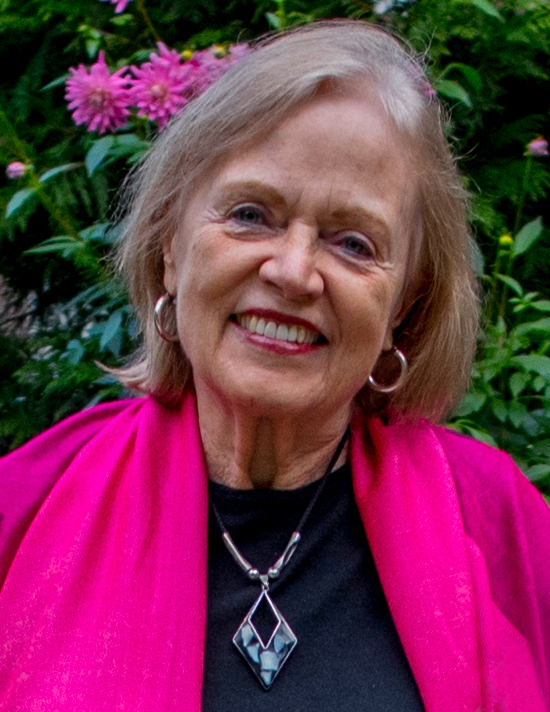 A true Scenic Hero, Meg Maguire has enjoyed an impressive career as a leader in government, media, and community activism, including an eight-year tenure as head of Scenic America.  
Meg credits this spirit of activism to her early exposure to different countries and cultures. Her father's role with USAID prompted the family to move to Pakistan when Meg was 11 years old. After returning to the U.S. to finish high school, she accompanied her parents to Zimbabwe (then Southern Rhodesia).

"That was the year that I grew up and became interested and engaged in the world," she recalls.
Acting on this inspiration, Meg pursued a bachelor's degree in sociology and anthropology from Randolph-Macon Women's College in Lynchburg, VA, and a master's degree in sociology from Rutgers University, where she became particularly interested in the relationship between sociology and architecture.
"I became fascinated with creating and sustaining places and with the power of good design," she notes.
After graduating, she returned to Randolph-Macon to teach sociology, then landed a job as a budget analyst at the Department of City Planning in New York. From there, she moved to the city's Parks Recreation and Cultural Affairs Administration and then served as assistant general manager of the New York State Park & Recreation Commission for the City of New York.
Meg's success in these roles made her an attractive candidate for a national position. In 1977, she was appointed deputy director of the Heritage Conservation and Recreation Service at the U.S. Department of the Interior, where she found herself, "very much engaged in open space and park issues." In this position, she helped to administer grant programs such as the Land Water Conservation Fund and the Historic Preservation Fund; and led a team to create the Urban Park and Recreation Recovery Program.
While saddened to leave this post with the change of the administration, she applied her experiences to her next venture, teaming up with a production-savvy colleague to form a media company. Together they created award-winning multimedia productions for high-profile nonprofits and government agencies.
"I had learned so much from working with communities all over the country that were doing truly fantastic things. It was the best of the American spirit at work. And I wanted to tell those stories and sho the beautiful consequences people can achieve together."
After more than a decade in media production, Meg returned to public policy to assist with the launch of Bill Clinton's national service program, AmeriCorps. Two years later, in 1996, she was hired as Scenic America's third executive director, a position she held through 2004.
During Meg's tenure, Scenic America made significant strides in its work helping communities to secure land covenants to protect scenic viewsheds. Under her leadership, Scenic America played a pivotal role in the creation of the Journey through Hallowed Ground National Scenic Byway, which travels 180 miles between Gettysburg, PA, and Monticello in Charlottesville, VA, preserving its surrounding views. Building on this focus on viewsheds, Scenic America created a "Last-Chance Landscapes" program to save natural areas and stunning vistas threatened by development.
The organization also undertook extensive scenic analysis and made recommendations to communities in California's Central Valley, which sparked local actions on billboard control, redesign and beautification of community gateways, and more sensitive siting of some buildings. She initiated an active technical assistance publications program to help guide community planning and focused on growing and sustaining Scenic America's affiliate program.
Since departing Scenic America, Meg has kept up her commitment to community activism and scenic conservation, tackling related projects in her adopted hometown of Washington, DC. In 2000, while still at Scenic America, she took up the fight against huge wall signs in DC. Later, she worked with the Committee of 100 on the Federal City to challenge digital billboards, eventually bringing the story about the unethical tactics of the outdoor advertising industry to a journalist who followed the money and exposed the misdeeds of a high-profile council member who was forced to resign.
"Digital billboard proliferation can't go unchecked, especially in our nation's capital," she says. "We need to educate city planners and regulators about the intolerable impacts of these monstrosities on neighborhoods in our cities. Too many still don't get it."
Beyond battling billboards, Meg plays an active role in other DC community issues, such as affordable housing. She became involved with a local grassroots organization, Empower DC, to advocate for substantial changes in the city's comprehensive plan to ensure greater racial and economic equity. Building on this work, she joined forces with Ward 3 Housing Justice to form a new nonprofit, NW Opportunity Partners Community Development Corporation, to advocate for the development of affordable housing and economic development in the most affluent area of the city.
An active member of the First Congregational United Church of Christ of Washington, DC, she served for eight years as the chair of its Site Development Task Force to build a new mixed-use church building at 10th and G Sts. NW in downtown DC. Meg is currently helping to lead the National Sanctuary Memorial to Enslaved Black Laborers, a long-term effort to create a citywide system of memorials in each ward with an anchoring site on the National Mall to honor the enslaved people who built much of the city and the Native Americans who originally owned the land.
It's a pursuit that brings together her passion for racial justice, her interest in place, and her experience in bringing projects to life.
In contemplating the work ahead, she explains, "My mind wants to construct a to-do matrix. But working with the artists envisioning this space, I don't need to be in control but instead can become part of the creative process."