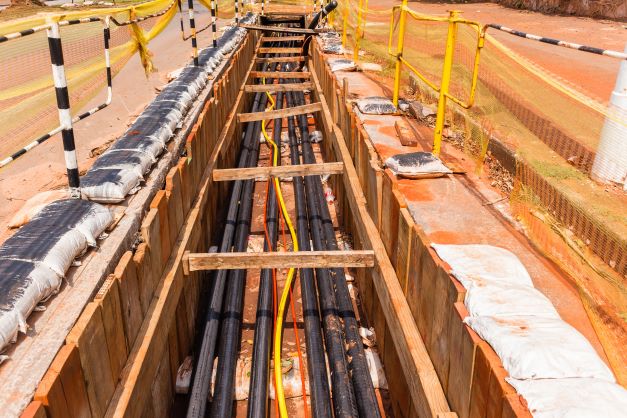 Thanks to the advocacy efforts of Scenic America and its allies, the Infrastructure Investment and Jobs Act signed into law in November 2021 includes three provisions to support communities interested in pursuing solutions to bury their utility infrastructure underground.
New $5 Billion Program to Enhance Resiliency
Section 40101 (Public Law No: 117-58) establishes a new $5 billion program to enhance the resilience of the electric grid (which includes undergrounding of power lines).

In April, the White House released a guidebook with preliminary information about this program.

On May 4, 2022, the Department of Energy issued a Notice of Intent to Issue Formula Grant Administrative and Legal Requirements related to this program, which closed June 2, 2022.
A draft allocation of funds by states and tribal entities is available here.

Applications are expected to open in the 4th quarter of 2022.
Amendments to the Stafford Act to Support Undergrounding
Section 40102 of the Infrastructure Investment and Jobs Act (Public Law No: 117-58) amends the Robert T. Stafford Disaster Relief and Emergency Assistance Act to utilize disaster mitigation programs to underground wires. Communities that suffer from weather events or other natural disasters will now be able to use these federal relief funds to bury any utility infrastructure downed by extreme weather or other natural disasters.
National Highway Performance Program Support
Section 11105 (Public Law No: 117-58) makes the undergrounding of utility wires an eligible expense in the $31.6 billion per year National Highway Performance Program when carried out in conjunction with a project already underway.