Scenic Walton Executive Director is Making Waves on the Local, State, and National Scene
As executive director of Scenic Walton, vice chair of Scenic America's board of directors, and a member of the Scenic Florida board of directors' executive committee, Leigh Moore is actively shaping the scenic conservation movement on the local, state, and national levels in a way that few others can claim.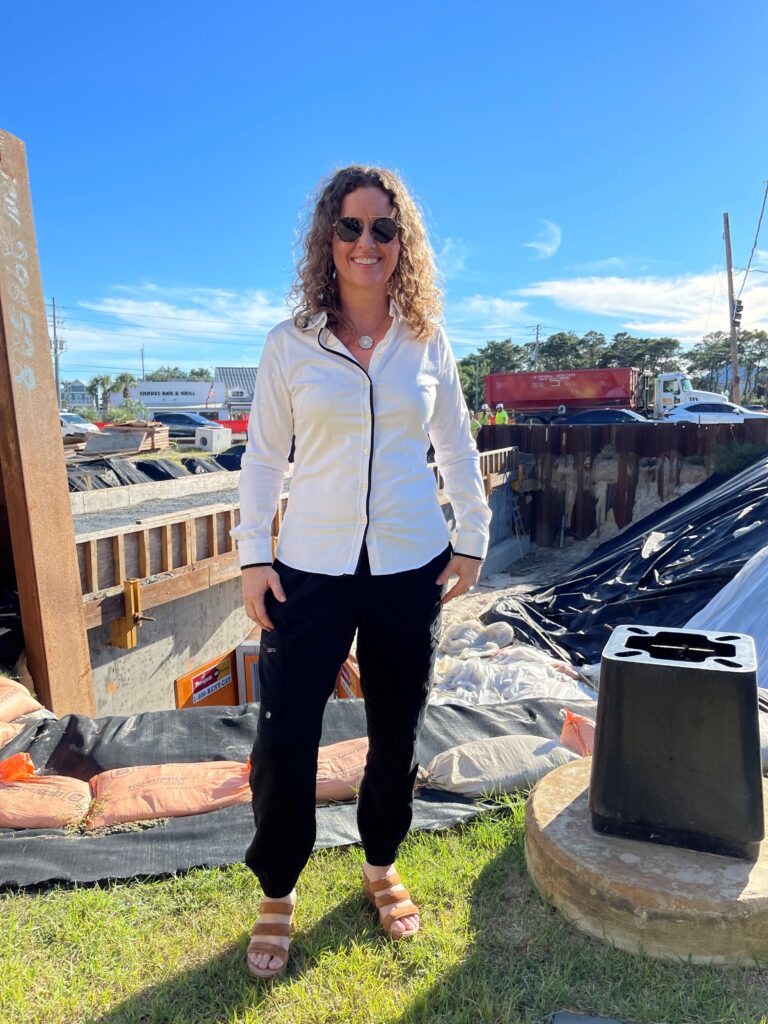 A native of Forest Park, Georgia, Leigh moved to Walton County from Atlanta in 2007 after spending 13 years in various leadership roles at SunTrust Bank. Searching for a change of scenery and a change of pace, she also discovered a passion for scenic conservation.

"I answered a want ad in the paper and ended up with a part-time job as the executive director of the Scenic Corridor Association (SCA), the organization which would later become Scenic Walton," said Leigh.
Under Leigh's leadership, the SCA formed a sister nonprofit, the Scenic Corridor Foundation (SCF), which enabled the organizations to tackle more program and project work. She forged relationships with leading players in the Walton community who shared her interest in responsible growth, including the Howard Group, one of the area's premier real estate development companies. She admired their focus on beautification, landscaping, utility undergrounding, and other quality of life improvements, which aligned nicely with the SCA and SCF's joint mission.
After leaving the area for a brief stint in Los Angeles, Leigh returned to Walton County to work for the Howard Group as its vice president of community affairs. In this role, she was tasked with initiating and supporting projects designed to improve the safety and scenic qualities of communities in South Walton County and Destin. She also joined the board of the SCF, ultimately serving as the board president.
"The Scenic Corridor Foundation was a very small, lean, and mean organization that was getting some things done. But we wanted to expand and grow and do more of what we were doing in a meaningful way. There were so many opportunities to make a difference, but we were barely chipping away at them," she noted. "But we also needed to build our internal infrastructure to be able to expand and pursue our mission in a bigger and broader way."
While pursuing avenues for growth for the SCF, Leigh first learned about Scenic America.
"I had no idea that an organization like Scenic America or Scenic Florida even existed or that anyone else was in this game," she explained. "I thought we were out here in northwest Florida doing this kind of work on our own."
Guided by Leigh's findings as she attended more Scenic gatherings and learned more about the national organization, the SCF changed its name to Scenic Walton and broadened its geography to include all of the rapidly growing county. In support of this growth, Scenic Walton became a chapter of Scenic America in 2019, and in 2020, Leigh was hired as its full-time executive director.
Starting a new role in fundraising and community development during a pandemic proved challenging, but Leigh quickly found her footing. To attract new supporters while re-engaging her existing donors, she developed a fundraising model that is reaping early returns: Scenic Walton seeks out new projects that align with its mission, with strong public appeal, and which can easily garner support from the local government.
"The local government can compete for dollars for infrastructure projects more easily if the design is already in place, so we raise money to pay for designs for projects that serve our mutual interests," she explained. "This makes us much more of a partner. We're bringing resources to the table instead of just asking for local government resources to be allocated. We will both be able to get a lot more done more quickly."

Scenic Walton's most notable accomplishment to date is its work on the Inlet Beach Underpass project, a roadway improvement effort slated for completion May 2022. The new underpass will provide a safer way for pedestrians and cyclists to navigate one of the area's busiest and most dangerous intersections. While the Florida Department of Transportation (FDOT) is funding most of the extensive infrastructure project, Scenic Walton sourced FDOT, County, and private funding to support the effort and will continue to collaborate on landscaping efforts as it nears completion. The project also calls for a community artwork component, which Scenic Walton is currently coordinating in partnership with the Cultural Arts Alliance of Walton County.
In addition to the underpass project, Scenic Walton has also led the charge on several median landscaping projects and is currently partnering with three other nonprofits on a beautification project at Oyster Lake, a rare coastal dune lake. The organization is pursuing stronger tree protections in the Walton County Land Development Code. To support this ambitious work program, Leigh is heavily focused on fundraising and has driven a ten-fold increase in revenue over the past five years. Additionally, in partnership with the Howard Group, Leigh is playing a pivotal role in an extensive utility undergrounding project in Destin, Florida.
While much of her day-to-day work is focused on significant projects and fundraising efforts on the local level, Leigh also relishes her work on the national level, where she is helping develop Scenic America's strategy around utility undergrounding, among her other duties as the board's vice-chair.
"I love my work with Scenic America. Under Mark Falzone's leadership, the organization is taking things to an entirely different level. We are affecting change on the national level, which trickles down to every state and city. We have a huge opportunity to continue to grow our mission and reach. It'll take more resources, but it will be so well worth it," she said.
The professional wins are important to Leigh, of course, but her commitment to the cause runs deeper.
"Through my work with the Scenic Corridor Foundation and the Howard Group, I developed a passion for what we do—Scenic Walton, Scenic Florida, and Scenic America, and I also fell in love with the work. It's how I make a living, but I'm also personally invested in it," she said.