From boom to bust and back, this quirky mining town stays true to its roots.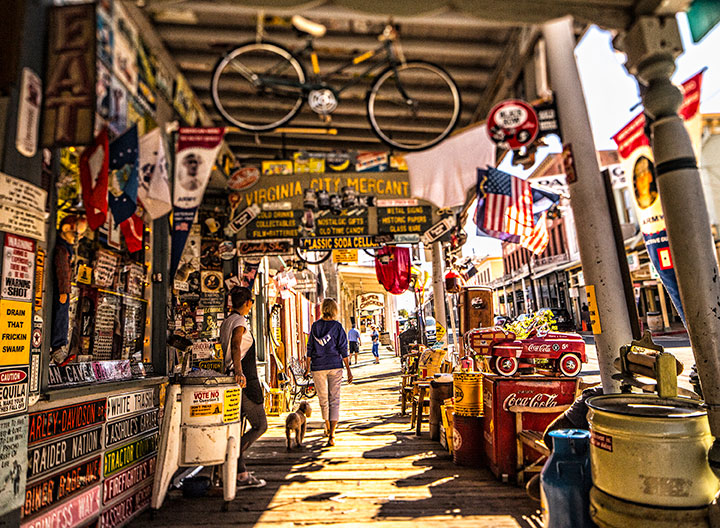 In the mid-1800s, settlers flocked to the area that would become the town of Virginia City, Nevada, after miners discovered a huge vein of silver nearby. After following a boom-bust-boom cycle over the course of more than a century, the town has become a hugely popular draw for travelers intrigued by its frontier ghost town flavor, small-town charm, and quirky cultural scene. Retaining the spirit of its past while welcoming a host of modern-day visitors, Virginia City is a case study in placemaking in the American West.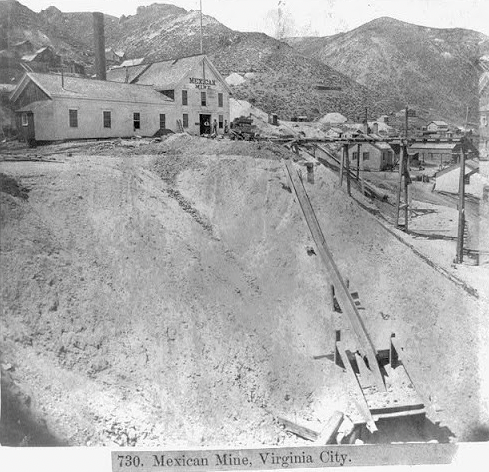 Located 20 miles southeast of Reno and perched on the slope of Mount Davidson at 6,200 feet, Virginia City is a living postcard from another time. Its main street beckons with locally owned shops, boarded sidewalks, and historic buildings with intact facades, giving travelers a taste of life in the mountain mining town more than 150 years ago.
Today, tourism has replaced mining as the town's major industry and source of livelihood for many of its nearly 1,000 residents. With its proximity to major resorts and casinos in Reno and Lake Tahoe, unconventional atmosphere, gorgeous mountain scenery, and rich—and possibly haunted—history, Virginia City traditionally welcomes between 1.2 and 1.5 million visitors each year.
Because many of the town's 85 mom-and-pop businesses depend on a thriving tourism industry, COVID-19 delivered a sizeable blow to Virginia City last year. Despite the region's relatively quick reopening, local hospitality officials projected a decrease in hotel tax revenue—the major source of funding for its tourism marketing efforts—of 40 percent or more in 2020-21. Payroll protection and small business loans, combined with marketing efforts targeting residents, helped to buoy many of the independent businesses, keeping them afloat.
Such ups and downs are nothing new to Virginia City. The area first boomed with the discovery of silver ore in 1859 in nearby Comstock Lode, the first major silver discovery in the U.S., which fueled a mining frenzy. By the 1870s, Virginia City had grown into an important industrial center, thanks to its proximity to the mines and its location between Denver and San Francisco. At peak, Virginia City and its neighbor, Gold Hill, boasted some 25,000 residents, making it one of the largest cities in the nation and giving Nevada a sufficient population to qualify for statehood. It was also considered one of the richest cities in America, with abundant gold and silver attracting investors and development—and 100 saloons operating at peak.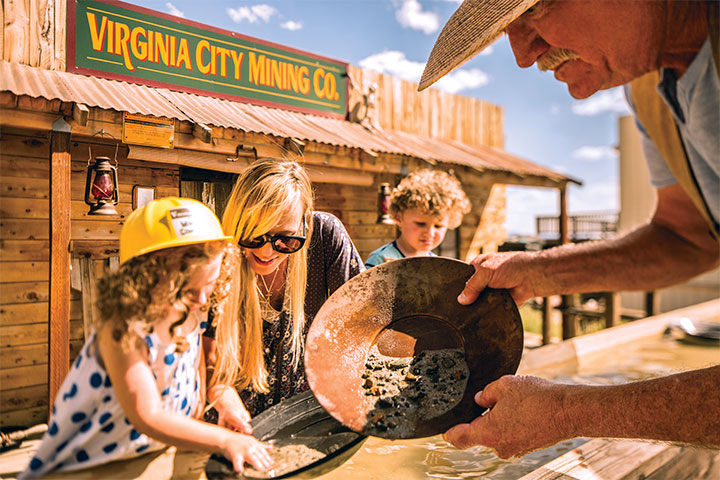 After gold and silver fever subsided, Virginia City faded into a ghost town, and its population dwindled to less than a thousand people by the time of the Great Depression. However, the town came roaring back in the 1960s, thanks to the popularity of the television program, Bonanza, which inspired thousands of visitors from around the world to pay a visit to Ponderosa Ranch, catalyzing the town's rebirth as a tourism destination.
Now designated as a National Historic District, Virginia City has become a must-see for many travelers exploring the American West. Some of the town's most noteworthy attractions are housed in historic buildings that date to frontier days. The Historic Piper's Opera House continues to dazzle audiences today just as did in the past, when it played host to President Ulysses S. Grant, Buffalo Bill, Mark Twain, and others. Fourth Ward School, built as a state-of-the-art school in 1876, is now home to a museum dedicated to the American West.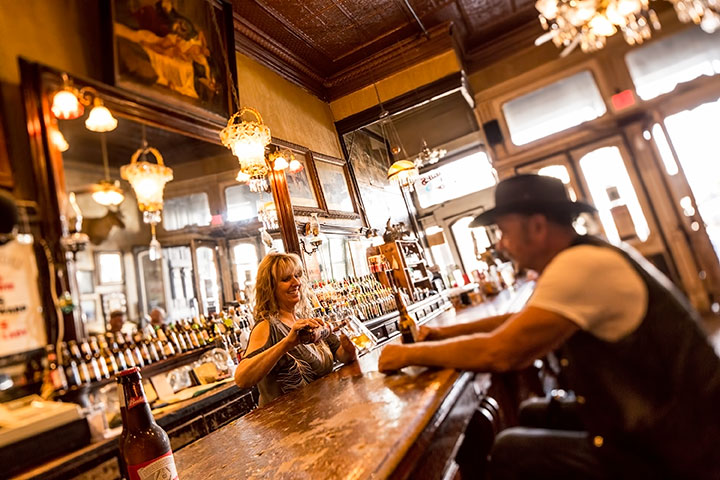 Today's visitors can still catch a ride on the Virginia & Truckee Railroad, known for its ornate coaches that once carried visiting dignitaries as well as millions of dollars of gold and silver ore from the mines. Ghost tours abound, visiting reputedly haunted sites such as the Washoe Club, considered the most haunted spot in town, and an 1876 gem, the Silver Queen Hotel, which continues to host brave overnight visitors who are intrigued by the paranormal.
Virginia City also adds to its quirky reputation with a calendar of events that includes the International Camel and Ostrich Races, World Championship Outhose races, and an annual "Rocky Mountain Oyster" Fry.
After canceling most of its major events for the year in 2020, Virginia City came roaring back in 2021, and its admirers responded with enthusiasm. The town's annual July 4 celebration attracted a strong crowd equal—or perhaps greater—than a typical year's 8,000 to 10,000 attendees, giving a much-needed boost to the local business community. Local hoteliers reported strong summer visitation numbers, too. The trend is expected to continue into the fall, bolstered by rising demand for national parks and other outdoor recreation hotspots.
Despite the challenges, the scrappy town has also found ways to embrace the peculiarity of the times with its own distinctive character. For example, on its website, the tourism department reminds visitors that bandits have been social distancing by wearing masks since 1859.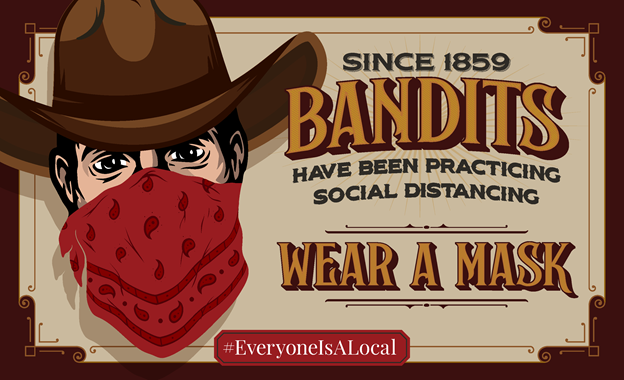 It's the kind of message you would expect in quirky Virginia City—where the town's unconventional personality and fascinating history are woven into every aspect of the community.