Scenic America Board Chair and Scenic Pittsburgh Executive Director Has Built a Career on Promoting Safety and Scenic Conservation in the Steel City and Beyond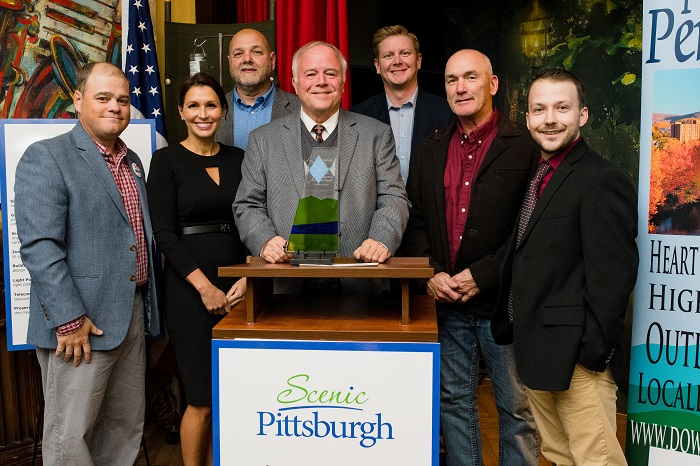 Mike Dawida has been the Executive Director of Scenic Pittsburgh for more than 10 years, and currently serves as Scenic America Board Chair. Both roles capitalize on his uncanny ability to connect with people and build consensus around the things he cares about, like scenic beauty.
Whether he is approaching the leaders of small former mining or steel towns, or the heads of Pittsburgh's largest foundations and businesses, he reiterates the same message.
"I start by saying 'beauty is good for business,'" he says. "Because no matter what, we all have the same goals – making sure that our communities thrive. And for them to thrive, we have to preserve what makes them beautiful and unique."
Mike's ability to make connections has helped him through a long political career. He served in the Pennsylvania House of Representatives from 1979-88, and the Pennsylvania state Senate from 1989-1996. From 1996-99, he was on the Board of County Commissioners for Allegheny County, where Pittsburgh is located. Before he entered politics, Mike worked with troubled teens in Pittsburgh and St. Paul, Minnesota and obtained a law degree from Minnesota's Hamline University in 1977.
"Over my career, I tried to focus on getting things done. When I saw something I could change for the better, I would try to change it," he says. "And keeping things beautiful has always been important to me."
Mike sponsored many pieces of legislation that did, indeed, change things for the better – and have even saved thousands of lives.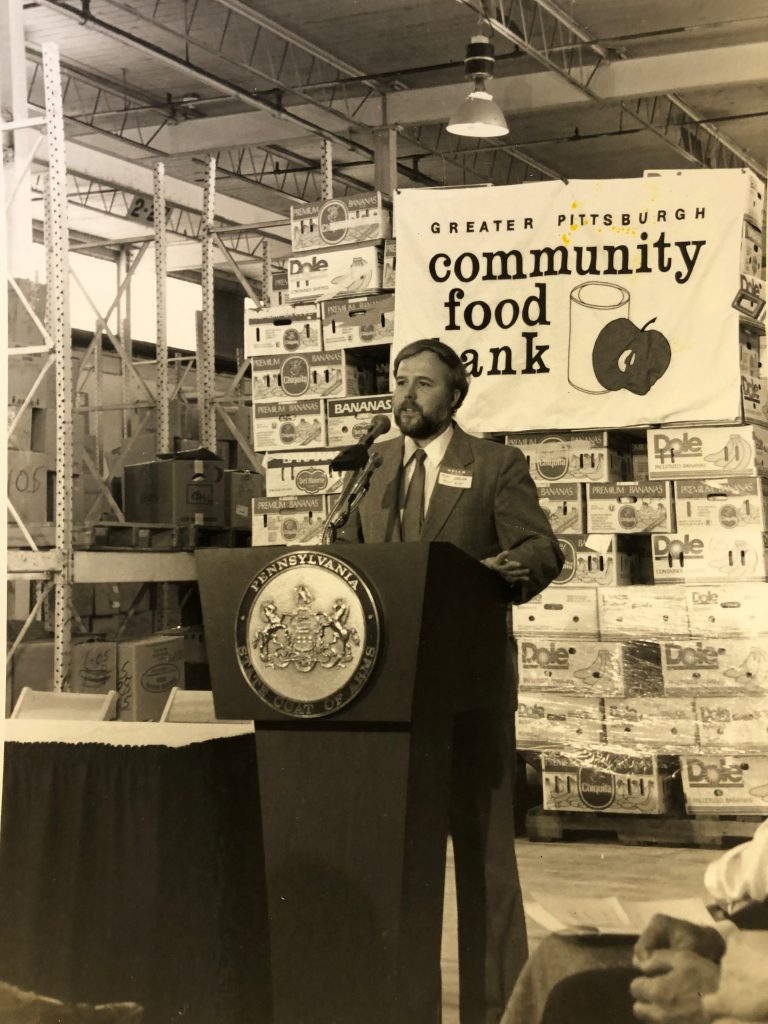 While a House representative, he oversaw legislation that prohibited indoor smoking in most Pennsylvania businesses – a law that has since become the model across the nation. In 1990, as state Senator, Mike introduced and sponsored the Pennsylvania Food Donor Act, which made it easier for restaurants to donate leftover food to food banks and shelters without fear of lawsuits. He commissioned studies to better understand the growing homeless population in Pennsylvania's cities. And in 1994, he introduced and authored the landmark Pennsylvania Organ Donation Act, which encouraged the donation of organs by registering when applying for drivers' licenses. Again, this act was used as the national model for organ donation legislation.
Mike also oversaw the deal to build PNC Park, widely acknowledged as the most beautiful baseball field in the U.S., and the David L. Lawrence Convention Center. The Convention Center was built to LEED Silver standards, and when it was completed, was the largest green building in the world.
During his time as Commissioner, Mike acquired a reputation as someone who could find creative ways to fund development projects that were thought too ambitious for others to tackle. He oversaw a deal that repurposed the historic Allegheny County Jail building in downtown Pittsburgh as the new Family Court facility. The deal saved the building, which despite being a National Historic Landmark, had sat vacant for years and could have been demolished.
He also managed the Waterfront project, which created a shopping, entertainment, and housing development on the brownfield site of the former Homestead Steel Works.
When his political career ended in 2000, Mike looked for other ways to serve his community. He practiced law and taught college students at Indiana University of Pennsylvania. But it was not until 2009, when he was invited to interview for the Executive Director position at Scenic Pittsburgh, that he was able to turn his attention fully to keeping things beautiful.
He took to the challenge immediately. Under Mike's leadership, Scenic Pittsburgh has authored legislation to regulate billboards in the City of Pittsburgh; helped create a law that would tax billboard companies' revenue in the City; and has acted as legal consultant to many communities seeking to regulate or prevent billboards.
More recently, Scenic Pittsburgh has expanded into greenspace restoration and consulting with municipalities in their 10-county region with their zoning. The organization has also founded a Scenic Award series to recognize excellence in preserving and promoting scenic beauty.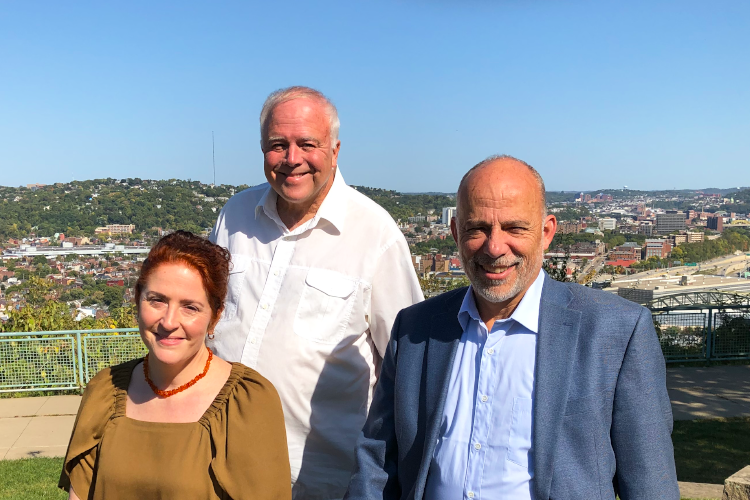 Mike still lives in the same home and neighborhood in Pittsburgh that he did back in 1979, and continues to think of his work in terms of public service.
"It's hard to get people to listen at first, sometimes," he says. "They think making scenic beauty a priority is going to hurt business, or will be politically unpopular."
But once you get them to look around, he adds, it gets easier.
"If you can get people to recognize what's beautiful about their own neighborhood, if you can get them to really see billboards, and how ugly they are, they often become converts."
It's just like back when he went door-to-door, asking directly for his neighbors' votes during his campaigns.
"You've got to make that connection. And remember that every person you talk to, everyone you can reach, that's the one who could make the difference."