Big scenic news came from Texas this month. A bill to create a state scenic byways program cleared the state legislature, Houston raised concerns over new digital sidewalk signs, and progress continued on the U.S. Supreme Court's upcoming review of an off-premise sign case in Austin.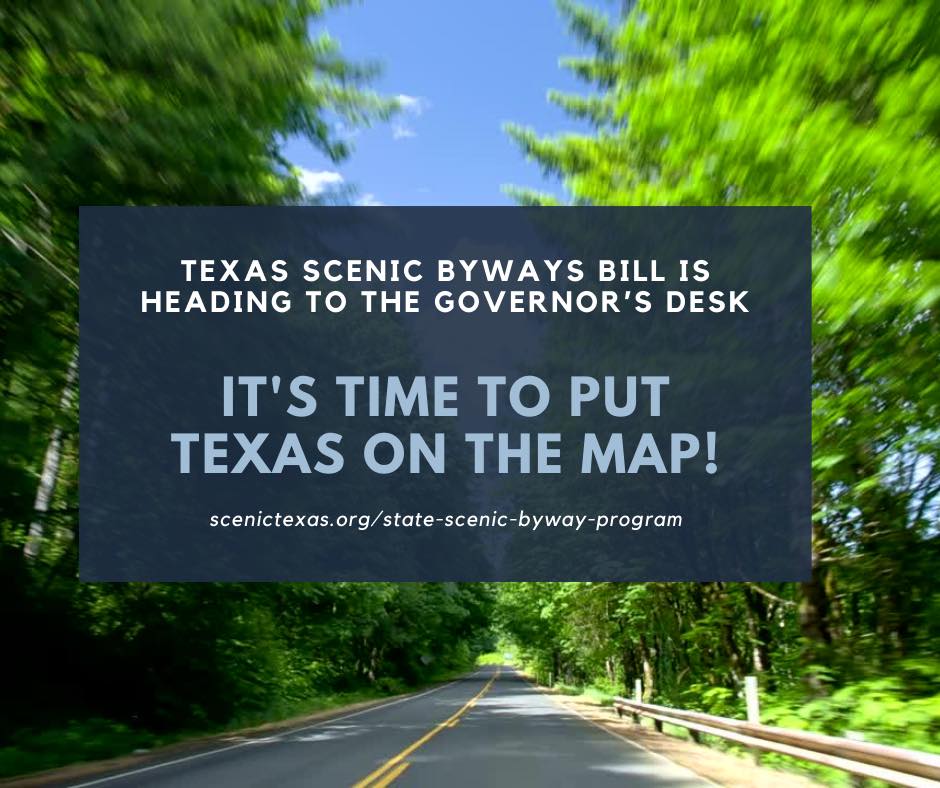 On the byways front, Scenic Texas came one step closer to establishing a State Scenic Byways Program. On May 11, the Texas State Legislature passed a bill to create a byways program for the Lone Star State (view the full press release here). Texas is currently the only state in the nation that is not part of the National Scenic Byway Program, but that will change once this bill is signed into law by Governor Greg Abbott. In anticipation of the program's approval, Scenic Texas created a permanent page for the program on its website.
Also in May, Scenic Houston carried out a citywide campaign to oppose the opening of the city's billboard ban to digital advertising kiosks. With the help of scenic friends in San Antonio and Miami (via Scenic Florida) who provided information about similar kiosks in their cities, Scenic Houston fielded a quick and aggressive campaign to mobilize residents against the development. The campaign, which enabled residents to contact city councilmembers quickly using Scenic America's advocacy platform, yielded well over 28,000 messages sent to city councilmembers by more than 1,800 respondents and coverage in all major news outlets. At the vote, several councilmembers noted the importance of Scenic Houston and some even said that they had changed their votes because of the "overwhelming" response. The council voted 9-8 to allow the kiosks. Although the battle over kiosks was lost, it was a success in terms of doubling Scenic Houston's mailing list and greatly expanding its profile in the ongoing war against billboard blight.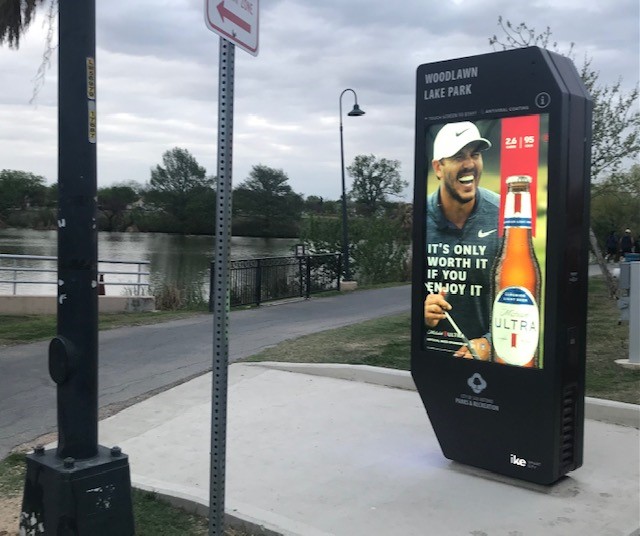 Looking ahead to next month, the U.S. Supreme Court will decide June 17 whether to grant review in Austin v. Reagan. Scenic America and 32 chapters or affiliates filed an amicus brief in this case in March, and Scenic Texas has continued to lead the nationwide effort supporting the litigation. The case presents a fundamental question of whether off-premise sign (billboard) regulation is prohibited by the free speech clause of the First Amendment. Whether or not the Court grants review, it will have a nationwide impact. Ideally, it will provide a solid footing for billboard bans and a general clarification of sign law. On the other hand, the Court's decision could wipe out thousands of federal, state, and municipal billboard regulations.