Making Cultural Headway in the Missouri Heartland
Recognized as one of the nation's top 10 college towns and one of the best places in the nation to live, Columbia, Missouri, is known for the small-town comforts, community spirit, and big-city culture that make it a prime example of placemaking excellence.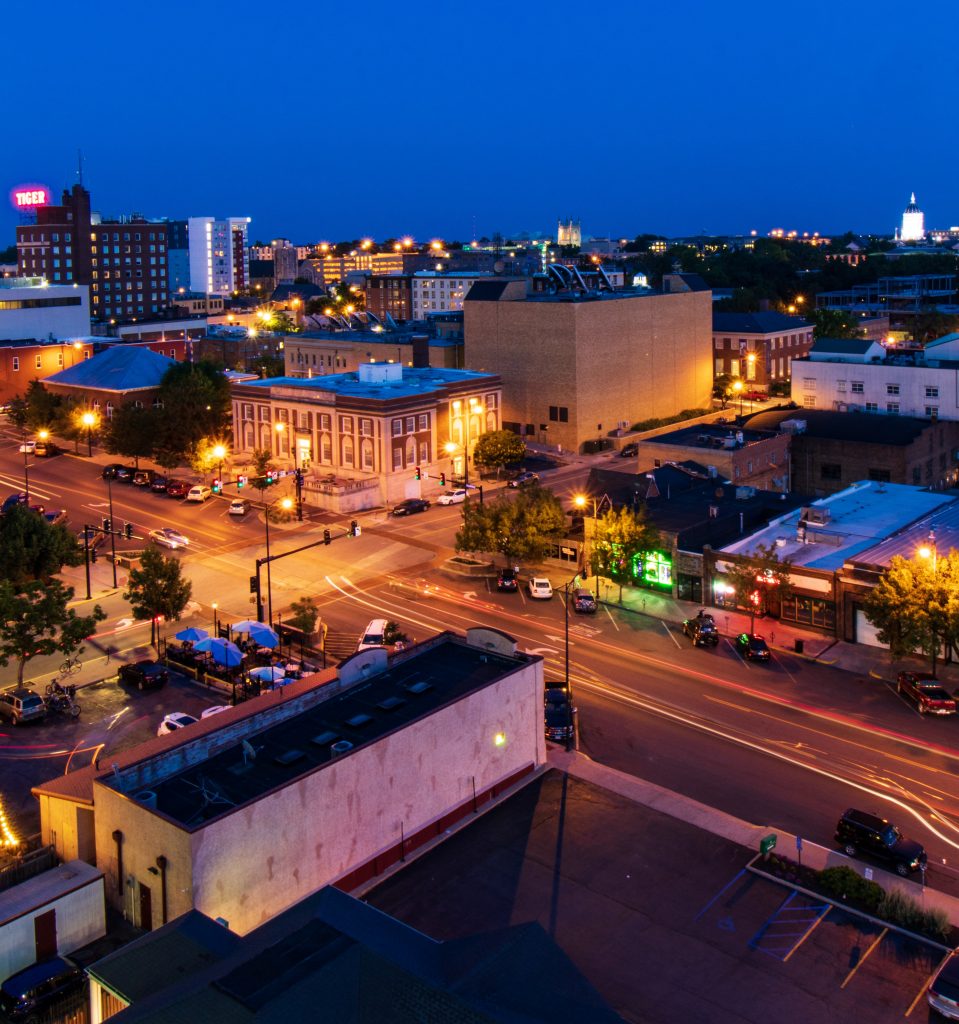 Affectionately known as "CoMo," Columbia was founded in 1821. It is nestled in the heart of Missouri, midway between St. Louis and Kansas City near the Missouri River. The city is surrounded by sweeping prairies and valleys, intricate cave systems, majestic cliffs, and gurgling creeks, plus forestland where coyotes, foxes, and deer freely roam.
Although Columbia boasts two small, private, higher educational institutions, Stephens College and Columbia College, it is best known as the home of the University of Missouri, or "Mizzou." The university's most lauded architectural features—including Jesse Hall, the neo-gothic Memorial Union, and the David R. Francis Quadrangle—have become some of Columbia's most significant and recognizable landmarks. Mizzou's picturesque campus sits within walking distance of the downtown core, fostering a comfortable symbiosis between the student population academic community and the residents and business community.
Apart from its distinction as the home of the state's flagship university, Columbia's wide-open skies and acres of green space also make it unique among mid-sized midwestern cities. In fact, Columbia boasts an admirably high ratio of green space to population, with its 123,195 residents spread comfortably across the city's 65-square-mile footprint. By comparison, St. Louis packs about 300,000 people into a geography of similar size. Within the town boundaries, there are more than 42 parks, including Rock Bridge State Park, the Mark Twain National Forest, Stephens Lake Park (known for its 11-acre lake), and the MKT Nature & Fitness Trail, a 4.7-mile urban walkway through the city's greenbelt. The 185-mile Katy Trail State Park, the largest rails-to-trails conversion in the nation, also winds its way through the city.
Tim Teddy, Columbia's director of community development, also notes that the town isn't hemmed in by boundaries with other municipalities or geographic features. "Without any true suburbs or natural barriers, there's no natural horizontal limit to our growth."
As Tim acknowledges, the absence of growth barriers or other factors that might shift the development focus to one part of the city to another is both a challenge and an opportunity.
"In most towns or cities, you prioritize development in certain parts of the city and focus on specific zones or neighborhoods," he explains. "On one hand, we aren't as limited, but on the other hand, we aren't as focused."
Tim is also mindful that further expansion can breed urban sprawl, straining the city's capacity to deliver essential services. However, as he continues, he notes that Columbia's 1-2% annual growth rate is both modest and manageable.
Like other university towns, Columbia deftly navigates its "town and gown" relationship with Mizzou. The changing demands of the growing student population sparked a boom in purpose-built housing in high-rises downtown, which some locals claim threatens the historic feel of the neighborhood. Just the same, however, officials recognize the important role the university plays as an economic generator for the town.
Even beyond the bustling university scene, Columbia is also a popular destination for festivals and sporting events that enhance its reputation as a thriving cultural center. Although COVID-19 impacted the town's line up of events, in most years people travel to Columbia en masse to take part in unique art, film, and culinary festivals, such as the True/False Film Fest, Art in the Park, the Roots 'N Blues 'N BBQ, and the Show-Me State Games, an annual statewide amateur Olympics-style sporting event. While in town, visitors, students, and locals commingle at notable restaurants, including Booches, established in 1884, and Shakespeare's Pizza, known across the country for its pizza. The city's cultural scene also comes to life in its art galleries, museums, farmers markets, botanical gardens, a historic battlefield, music venues, and other performing arts stages and spaces.
It's Columbia's cultural line up, paired with its charming cafes, inventive restaurants, and friendly people that make Tim, a native of Illinois, proud to call Columbia home.
"My office is in the downtown area, and I just love being here. You can walk down an alley to a cool coffee shop and run into people that you know. Our downtown isn't overwhelming, but it has a great urban feel. Our skies are quiet. We see more hot air balloons than aircraft."
As with all roles in urban planning, Tim acknowledges the responsibility he has in helping shape Columbia's future. Just the same, he is proud of how the town has embraced good placemaking principles to create a desirable town to live, play, and work.
"I enjoy being able to step back and look at the big picture. It's important to note that we plan with the community, we don't plan the community. The community is bigger than all of us," he says.
Learn more about Columbia at visitcolumbiamo.com.