Construction on the Inlet Beach Underpass in Walton County, Florida, has begun. Our Scenic Walton chapter has worked tirelessly over the last several years to coordinate the effort to make this important safety improvement happen. Walton County officials held an official groundbreaking ceremony for the underpass on March 26.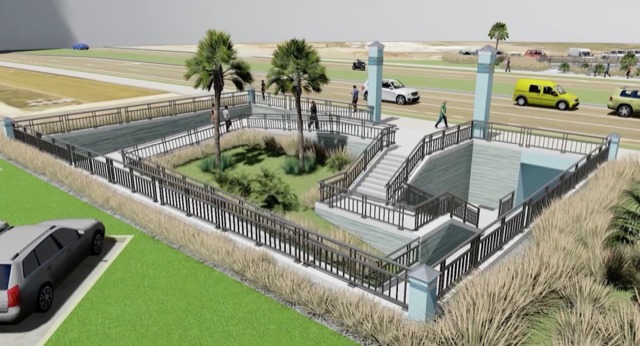 According to the Florida Department of Transportation (FDOT), the first construction activities include installing signage, erosion control, removing streetlights, and clearing areas for pipe installation.
Crews have already removed streetlights at the U.S. Highway 98 and County Road 30A intersection.
The FDOT has created a Facebook page named, "My U.S. 98 Underpass at Inlet Beach", where ongoing information about impacts to traffic and construction updates will be posted.
Once the underpass is complete, it will provide safe passage for pedestrians and cyclists through a lighted tunnel. FDOT will also install landscaping in the area of the underpass once construction is complete.
Scenic Walton is also partnering with the Cultural Arts Association to create a public arts component so that the Inlet Beach Underpass is as unique and special as the National Scenic Byway it connects to.