You can access this article on the NEXTpittsburgh site here.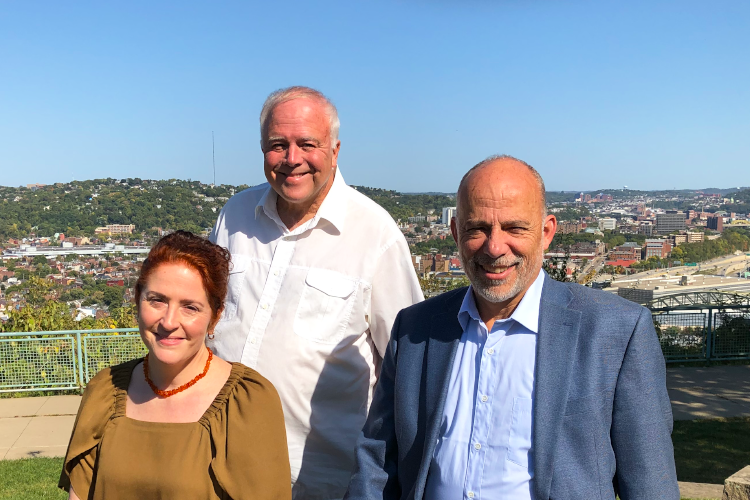 Next month is Scenic Pittsburgh's 10th anniversary, but staff isn't planning a celebration. Executive Director Mike Dawida, former PA state senator and representative, as well as former Allegheny County Commissioner, says with the region reeling from the economic blow of the COVID-19 pandemic, they don't have the time — even if they could hold an event.
"I've seen this region in good times and bad over the years, but right now we're seeing how an acute event like the pandemic is hitting towns and neighborhoods that have been trying to catch up since the steel mills closed," he says. "And when it comes to helping these places get healthier and really thrive, we believe it's their scenic resources that are the key."
That's why the nonprofit, which has the mission to protect, enhance, and promote the scenic beauty of southwestern Pennsylvania, has never been busier, added Dawida — especially since communities have seen how important outdoor public greenspace is to people during the pandemic.
He points out that multiple studies prove the health and economic benefits of green space and scenic beauty, and that people in the hospital recover more quickly if they can see even one tree from their window.
"We like to say that we sit right where economic development, health, and environmental and historic preservation come together, and this region seems to be in crisis in every one of those areas right now – with economic and health concerns leading the pack."
People tend to associate Scenic Pittsburgh with billboards – specifically, the ongoing, multi-year fight to remove the Mount Washington billboard, which the organization has labeled an eyesore on an otherwise scenic hillside.
But their work goes well beyond the battle against the billboard companies. With the motto "Beauty is Good for Business," Scenic Pittsburgh offers all levels of consultation and advice on zoning, scenic preservation and strategic planning to any community in their 10-county region that needs it.
As a former politician, Dawida is a particularly good spokesperson for the importance of what the organization calls scenic resources.
"We advocate for communities saving the things that make them unique," says Dawida. "The green spaces, the rivers, the historic buildings and the overlooks – these are economic and health resources for their residents that have a real return on investment."
"These places are leaving quantifiable benefits and money on the table if they don't make the most of what they have – or they let it be destroyed."
Assistant Director David Demko says that it's sometimes a challenge for the organization is convince community leaders in former mining and steel towns and disadvantaged urban neighborhoods that they will do better long-term if they prioritize their scenic resources.
"We get it – these communities are looking for revenue, and they see a big box store or a billboard moving in and they're happy to have them. They don't ask for concessions, or realize they have the power to demand changes," he explains.
The organization believes that prevention in the form of strong zoning ordinances and strategic planning is the best solution. That's why they focus on motivating communities to change, or even overhaul, their ordinances and create community standards that are aimed at preserving and improving the scenic beauty they have.
But if a fight is what's called for, Scenic Pittsburgh is ready for it. They monitor zoning disputes across southwestern PA and work closely with law school interns to investigate ways the law can protect communities' rights against what they term "scenic blight": billboards and oversize, light-up signage, poorly planned development, and removal of trees and greenspace.
"We get calls all the time from people needing guidance," says Demko. "We try to help everyone we can. And we're getting ready to roll out more information on how people can take the lead in protecting scenic resources in their own neighborhoods."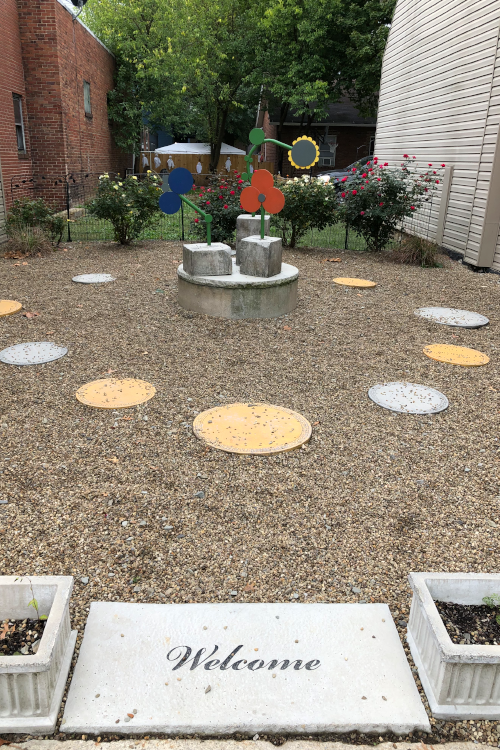 Although COVID created an uptick in the need for their services, Scenic Pittsburgh has been in expansion mode since 2019, when they achieved three milestones:  a new strategic plan, the hiring of Communications Director Kate Angell, and becoming the first full chapter of the national organization Scenic America.
"With Kate on board and the partnership with Scenic America, we got a lot more capacity," says Demko. He says that prompted a greater focus on proactively reaching out to their 10-county region, which includes Allegheny, Armstrong, Butler, Beaver, Fayette, Greene, Indiana, Lawrence, Washington, and Westmoreland county.
The strategic plan also helped them see that they had another challenge to overcome: the perception that scenic beauty shouldn't be a first-level concern for disadvantaged communities with "bigger problems."
"There's the assumption out there that scenic beauty is only for the wealthy, or that communities can get around to it when they can afford it," says Kate Angell, communications director. "We believe that everyone deserves beauty, and should be able to benefit from their community's scenic resources. And that can't wait until everything else is done."
Dawida echoes that thought when he points out the great scenic beauty that the region is known for.
"Southwestern PA has one of the richest legacies of beauty in the nation," he says. "We've also got a lot of people who want to see it preserved for future generations.
That's what we're here for: to help unlock the benefits of all that irreplaceable beauty so we can hand it down to our kids and grandkids."
Learn more about Scenic Pittsburgh at www.scenicpittsburgh.org or contact Kate Angell, communications director, at kangell@scenicpittsburgh.org.