The Federal Highway Administration (FHWA) has officially opened the nomination process for the first new round of National Scenic Byway nominations in twelve years.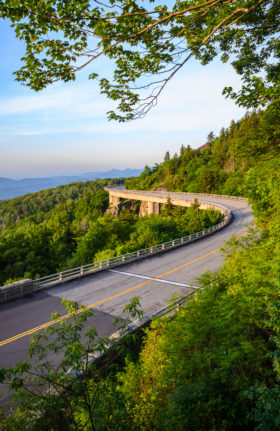 This exciting development is the direct result of more than two years of hard work by Scenic America and our allies to revive an important program that brings national and international attention to our country's most unique roadways and critical economic benefits to the mostly rural communities they traverse.
Click here to access the FHWA's nomination site.  Scenic byway stakeholders please note: applications are due by May 15.
Also note that FHWA will hold a free, public webinar to provide more information about the nomination process on February 26.  Click here for more information and to register for the webinar.
Scenic America again thanks our champions in Congress for their leadership in getting the Reviving America's Scenic Byways Act passed last year, especially Rep. David Cicilline (D-RI) and Rep. Garret Graves (R-LA) in the House, and Sen. Susan Collins (R-ME) and Sen. Ben Cardin (D-MD) in the Senate.
And of course we thank the many Scenic America supporters who wrote, called and otherwise expressed their support for scenic byways and our important work of preserving and enhancing the visual character of our country during this process.
We look forward to the U.S. Secretary of Transportation announcing the next round of National Scenic Byway designations later this year.