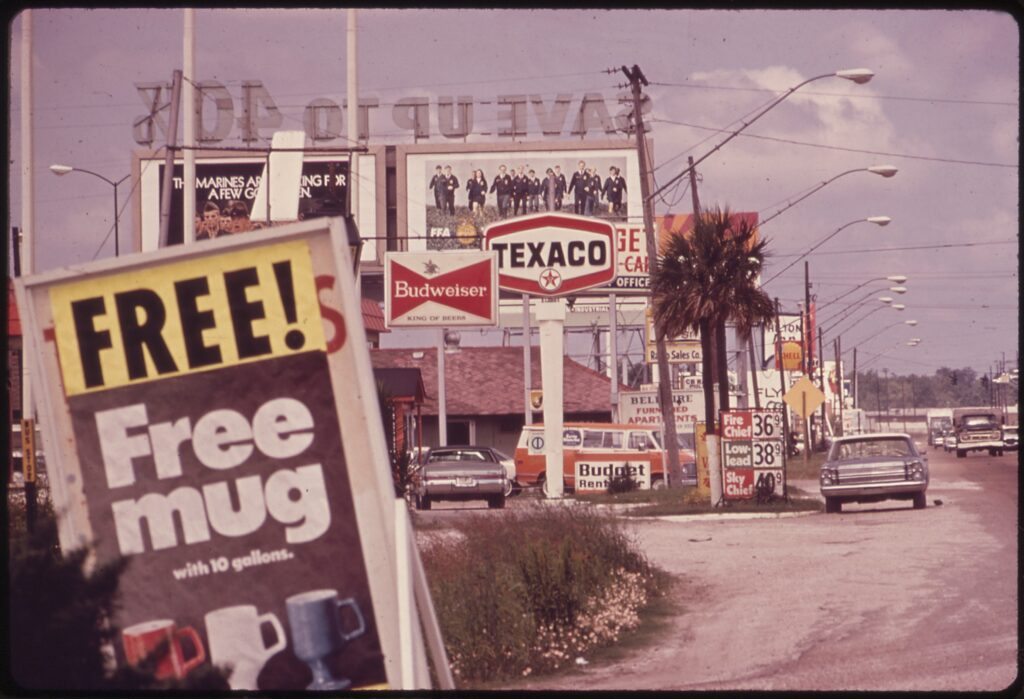 University of Michigan law professor and HBA expert Roger A. Cunningham summarized the objectives of the HBA, at the time of its passage, as follows:
"Unless a state is willing to accept a ten percent reduction in its portion of federal highway funds it must establish 'effective control' of outdoor advertising along the interstate and primary federal-aid highways within its boundaries.

Effective control means that no signs visible from the main traveled way shall be permitted within 660 feet of the highway right-of-way unless exempted by the Act.

The several broad exemptions that are created by the Act include all advertising signs in zoned and unzoned commercial and industrial areas, as well as official signs and signs advertising the sale or lease of the property on which they are located or other activity 'conducted on the property in which they are located.'

In practice, this means that almost all existing off-premises advertising signs in rural areas will be prohibited, since few rural areas contain sections zoned or developed for commercial or industrial use. In urban areas, most of the existing off-premises advertising signs are located in areas zoned for commercial or industrial use and consequently will not be subject to removal…unless they fail to conform to certain size, lighting, and spacing standards.

New off-premises advertising signs may be established in commercial and industrial areas so long as they conform to such standards, which must be 'consistent with customary use.'"[1]
In effect, the HBA:
Created an imaginary corridor around the Interstate System, extending 660 feet to each side, delineating the area in which states would control outdoor advertising.
Established a 1968 deadline for 'effective control' of outdoor advertising and outlined financial penalties for states that failed to do so.
Gave billboard operators a five-year grace period to continue operating non-conforming signs.
Provided for logo signs on the Interstate System and for information centers in safety rest areas.
States that were subject to an earlier outdoor advertising control law called the Bonus Act (Public Law 85-381, April 16, 1958) were required to continue to control signs under both programs. Compensation was required for signs removed because of the HBA.
---
[1] Roger A. Cunningham, Billboard Control under the Highway Beautification Act of 1965, 71 Mich. Law R. 1296, 1371 at 1297-98 (1973) (footnotes omitted). This law review article by Professor Cunningham has been called "the most comprehensive examination of the Highway Beautification Act." James Lynch, Comment, The Federal Highway Beautification Act After Metromedia, 35 Emory L.J. 419 at 427 (1986).