"I want to make sure that the America we see from these major highways is a beautiful America."

President Lyndon B. Johnson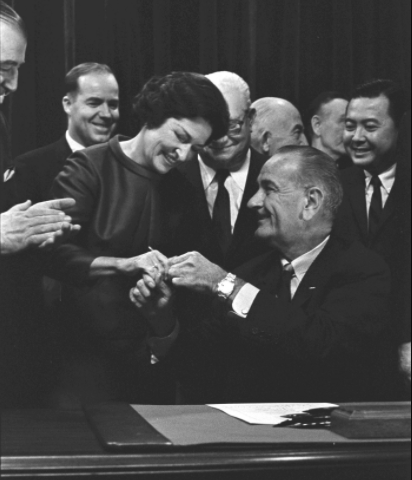 In 1965, the Lyndon B. Johnson Administration took action to enhance the beauty of America's roadways through the Highway Beautification Act (HBA), which was signed into law on October 22, 1965 (Public Law 89-285). The HBA sought to limit billboards, junkyards, and other visual clutter that impacted the appearance of interstate highways.
Purpose of the Highway Beautification Act
In the legislation, President Johnson called "for Congress to 'mak[e] our road highways to the enjoyment of nature and beauty [so that] we can greatly enrich the life of nearly all our people in the city and countryside alike."
In Title I of the Act, Congress explained:
"The Congress hereby finds and declares that the erection and maintenance of outdoor advertising signs, displays and devices in areas adjacent to the Interstate System and the primary system should be controlled in order to protect the public investment in such highways, to promote the safety and recreational value of public travel, and to preserve natural beauty."
Title I of the law deals with outdoor advertising, while other sections of the law focus on junkyard control and landscaping and scenic enhancement of federal-aid highways.
View the full text of the HBA here.
Lady Bird's Law
A First Lady known for her interests in environmental causes and scenic beauty, Lady Bird Johnson championed the beautification effort and adopted the cause as her own. As she stated, "Ugliness is so grim. A little beauty, something that is lovely, I think, can help create harmony which will lessen tensions."
In taking up the scenic highway cause, Mrs. Johnson built on the efforts of the National Roadside Council, which had emerged in the 1920s to battle billboards and other forms of visual blight popping up along the growing national road system. Made up primarily of women, the National Roadside Council lobbied the Outdoor Advertising Association of America for fewer billboards and more advertising restrictions. As Elizabeth Lawton, the driving force behind the National Roadside Council, stated, "beauty and the billboard cannot exist on the same landscape."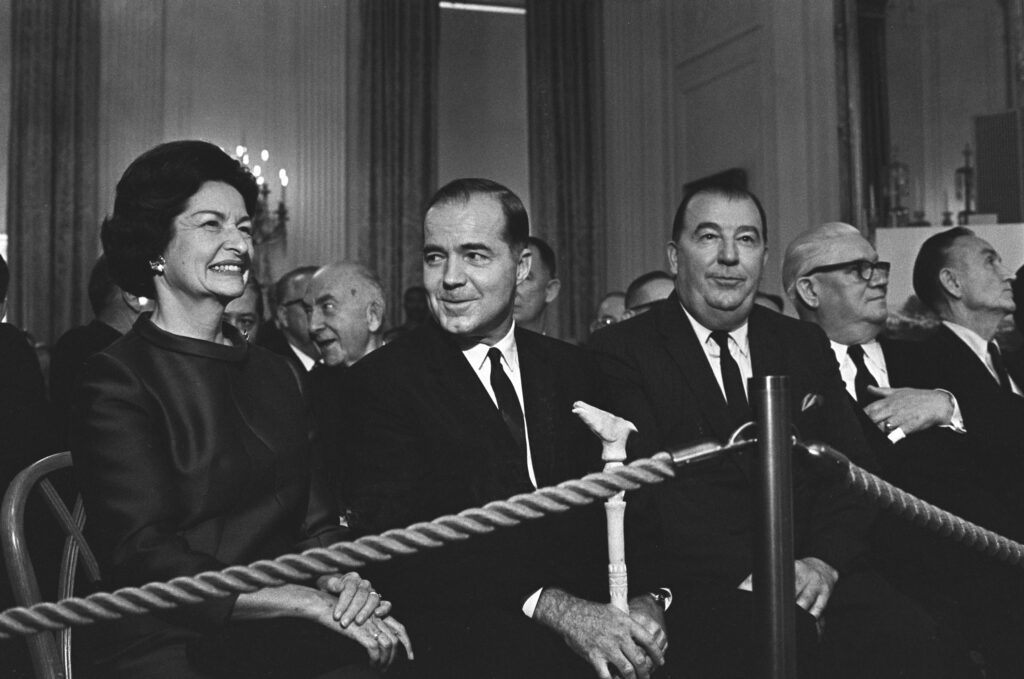 The LBJ Presidential Library notes the importance of the law to both President and Lady Bird Johnson: "Just before the 1965 Congressional session ended, Johnson called his Cabinet and top staffers to a meeting. He admonished them, 'The Congress is about ready to adjourn, and they haven't passed Lady Bird's Highway Beautification Act…Now, she wants that bill. And if she wants it, I want it, and by God, we're going to pass it.' The bill passed soon after."
Beyond Lady Bird's passion for the cause, President Johnson was also a strong proponent for beauty in his own right. At the time of the HBA passage, he stated, "I want to make sure that the America we see from these major highways is a beautiful America."