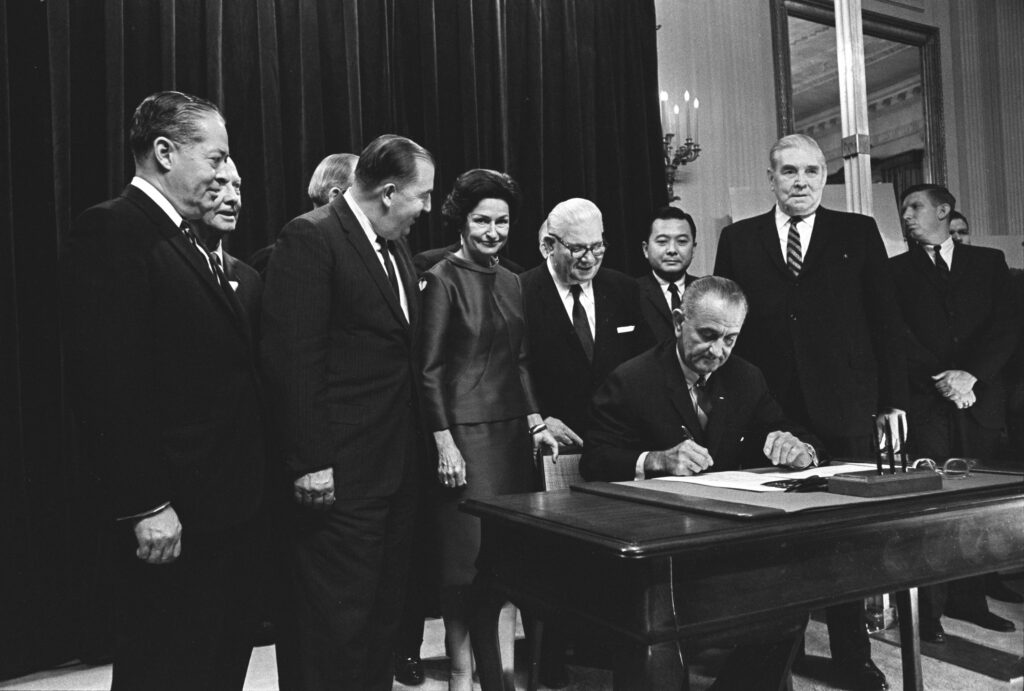 The Highway Beautification Act (HBA) has been the subject of significant controversy since it passed in 1965. The HBA was intended to protect natural and scenic beauty along federal-aid highways by, among other things, controlling billboards in rural, scenic and agricultural areas.
Click on any headline below to read more, or read the full text of the HBA here.
Known as "Lady Bird's Law," the Highway Beautification Act addressed the challenge of bringing beauty to the nation's highways by controlling outdoor advertising, junkyard control, landscaping, and scenic enhancement of federal-aid highways.
The Highway Beautification Act requires states to maintain "effective control" of outdoor advertising or else be subject to a loss of 10 percent of their Federal-aid highway funds.
Although only 32 states were in compliance with the HBA by 1970, Congress increased funding and the Federal Highway Administrator applied pressure so that almost all states were in compliance by 1972.
Advocates of scenic conservation argue that the HBA falls short of the mark in establishing a legal framework for enforcing and policing the outdoor advertising industry.
Since the passage of the HBA in 1965, billboard litigation has largely centered on challenges to state and local billboard laws. Some of these decisions may have implications for the HBA today.
Each state was required to enter into a mandatory agreement with the federal government that set forth sign controls in commercial and industrial areas based on customary usage within the individual state at the time the agreement was signed.