Estimated time to complete: 10 minutes
Why We Are Asking
Scenic Pittsburgh is a nonprofit organization that focuses on preserving scenic beauty and ensuring that everyone can benefit from a community's scenic and historic assets. In partnership with the Fineview/Perry Hilltop Citizens Councils, we have received a grant from the Buhl Foundation to restore a single-lot greenspace at 1715 Lanark Street, across from Fineview Park. This lot will serve as a convenient connector between Fineview Park and the nearby streets, so that residents do not need to go to the end of the block to access the park. We are asking for your input to make sure this future space reflects the community's needs.
We want to thank you in advance for sharing your time and ideas with us.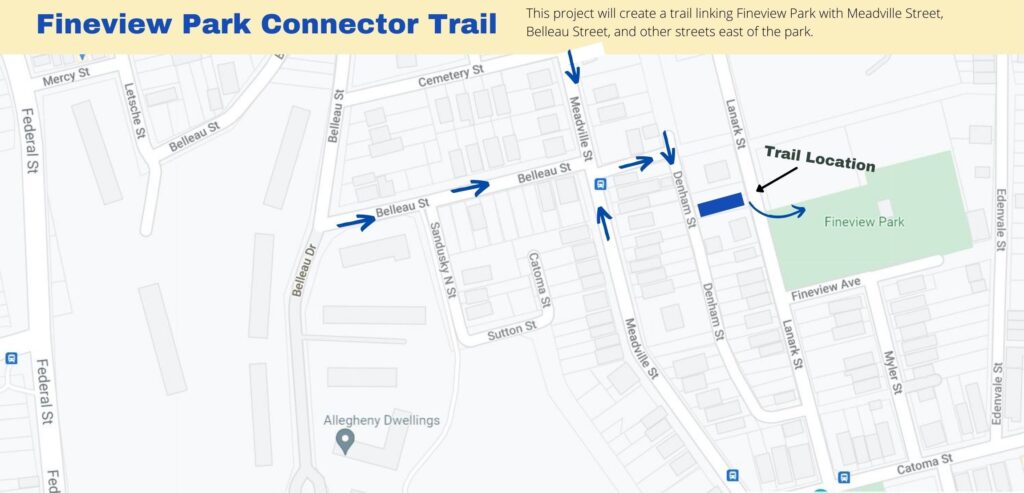 About Scenic Pittsburgh and Greenspace Restoration
We've been working to fight blight and billboards since 2010, and over the last few years we have also done greenspace restoration projects. We have another project going on right now in the Fineview neighborhood, and we expect to open it to the public this summer along with the Lanark site.
We focus on quickly restoring sites so that people can enjoy the space safely, and so that they are a community asset rather than a source of blight. We mainly do 3 things:
Clean up trash and dumps
Tame vegetation
Install paths
What Now?
We hope to start work on the Lanark site this spring and will post updates through the Fineview/Perry Hilltop Citizens Councils. Please distribute this survey to other community members so we can hear what they think. Thank you!