Scenic Pittsburgh bought an empty steep-slope lot above Fountain Street from Pittsburgh Public Schools in 2017, and since then we've been working to create an urban forest patch on the wooded city-owned lots around it. But the history of this 2.2 acre wedge of land between Fountain and Henderson goes back a lot longer than that: it was once a crowded residential area of the Northside, home to many multi-level houses and scores of working families.
Below are some photos that document what the Fountain Street Overlook area looked like 100 years ago, what it looked like when we started work, and photos documenting the years of work done on the site. We hope you agree that the transformation has been remarkable. Thank you to the Historic Pittsburgh database for the vintage photos and maps.
Historic Photos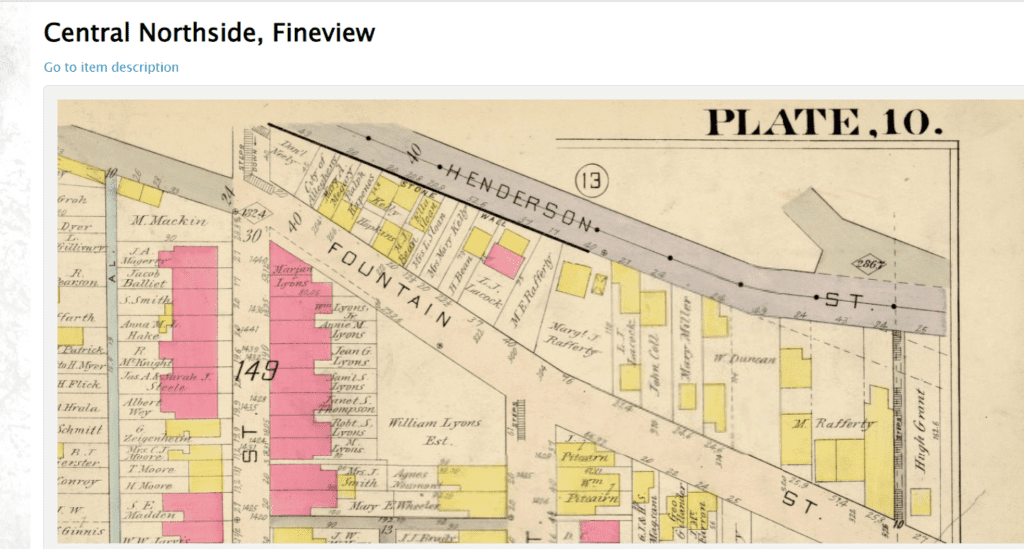 Before Cleanup Started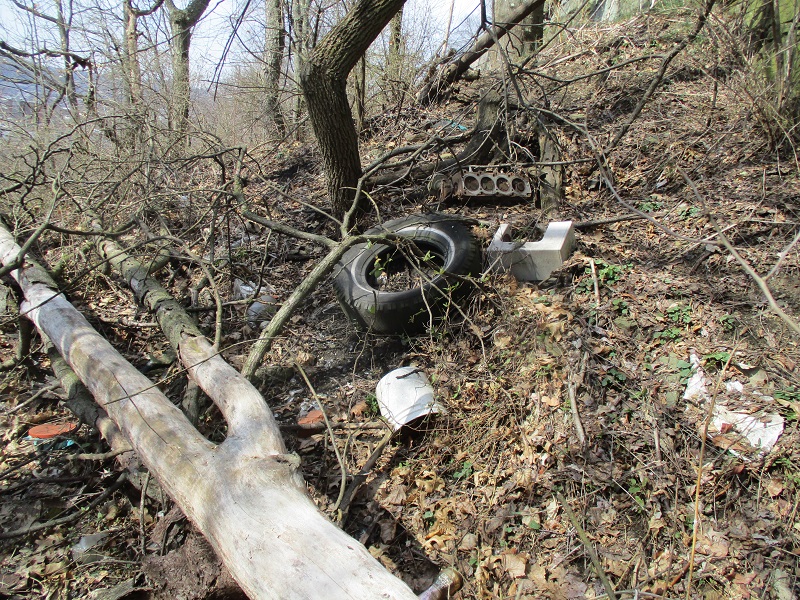 Since trash has been accumulating for decades, there are layers that continue to be revealed as soil shifts. We call what we do with our partners "restoration" because these lots have enormous potential – but they've been neglected for so long that just cleaning them up and returning them to a healthy baseline can take time.
The Restoration Process
The photos below have been taken over a span of years, showing how we've worked with our partners to cut paths, clean up the garbage and make the space accessible. We've also started remediation of the site using native shrubs and grasses to help stabilize the hillside and hold back the invasive plants such as knotweed, honeysuckle, vetch and bindweed.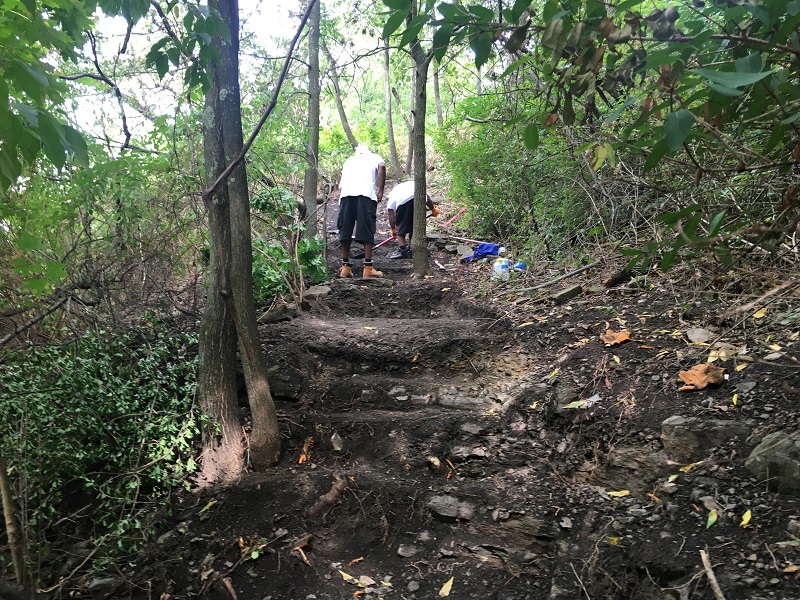 Earth Day Native Shrub Planting
On Earth Day, April 2022, we planted 50 native Maple Viburnum bushes on the Fountain Street Overlook. We were lucky enough to receive these plants and protectors free from the Keystone 10 Million Tree project, which is part of the Chesapeake Bay Foundation. These bushes will help hold back invasive species, and are also deer-resistant, drought-resistant and thrive on steep-slope lots. They also produce flowers and fruits that will benefit native pollinators and wildlife.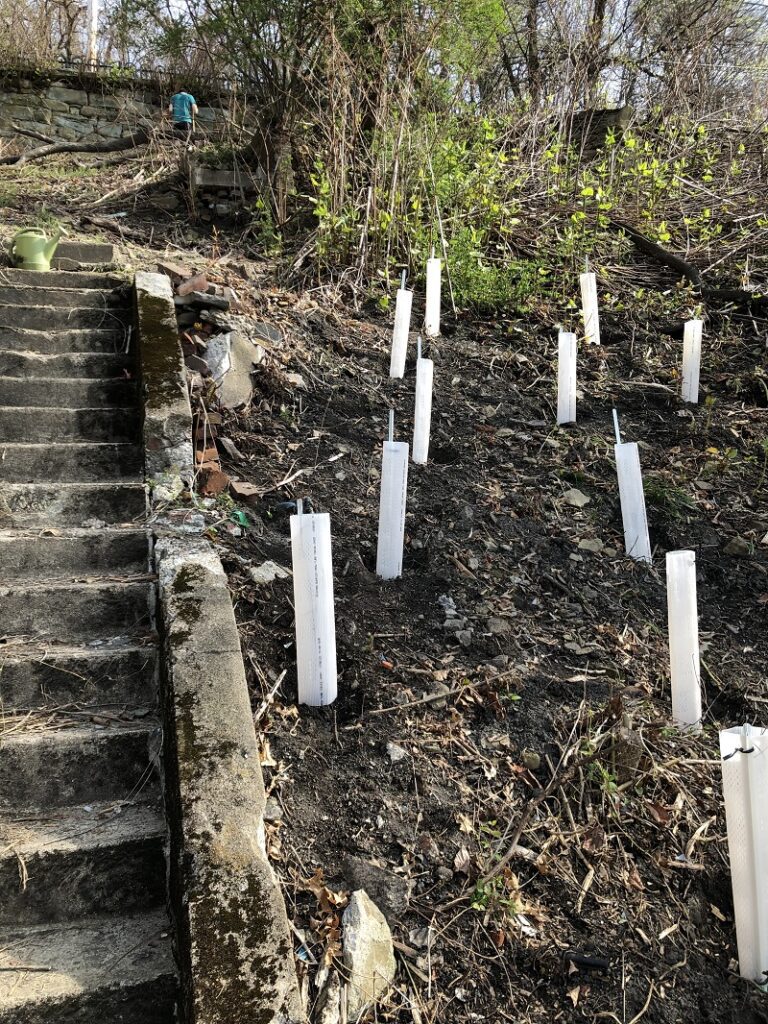 More about our greenspace restoration partnership.