Find out more about our issues:
---
A Plan for Addressing Litter, Illegal Dumping, Waste/Recycling, Visual Blight, and Vacant Properties:


A Budget-neutral Solution
---
The Problem
Pittsburgh continues to receive national and international recognition for being a post-industrial success story, and one of the "most livable" cities in the U.S. Although we are no longer the "smoky city" of the past, we continue to encounter issues that negatively affect how clean and scenic our communities really are. Our growing reputation as a sustainable city is being eroded by litter, illegal dumpsites, visual blight, vacant lots, and decaying abandoned structures. In addition, we lack a comprehensive plan to deal responsibly with recycling, trash, and other waste and are unable to maintain the thousands of vacant lots and abandoned buildings that dot our landscapes.
Making Pittsburgh a cleaner city with a comprehensive waste reduction plan, increased recycling options, and better maintenance of land and structure assets isn't just a matter of surface beauty. Trash, dumps, visual blight, derelict buildings and overgrown lots impact every aspect of Pittsburgh's future economic viability, as well as the physical and mental health of its residents.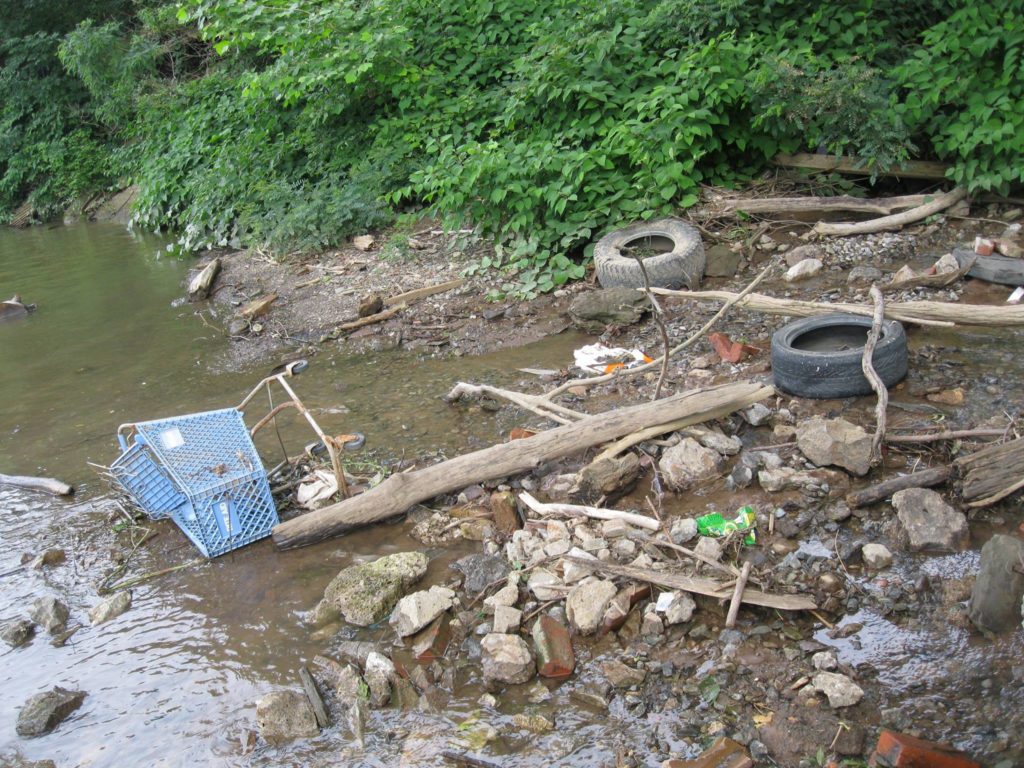 Show your support for the CleanPGH Resolution and collecting Pittsburgh's billboard tax by signing the petition.
Without action, the City of Pittsburgh stands to lose much of its hard-won reputation as one of the nation's most livable communities, and its residents will sacrifice significant economic opportunity and quality of life.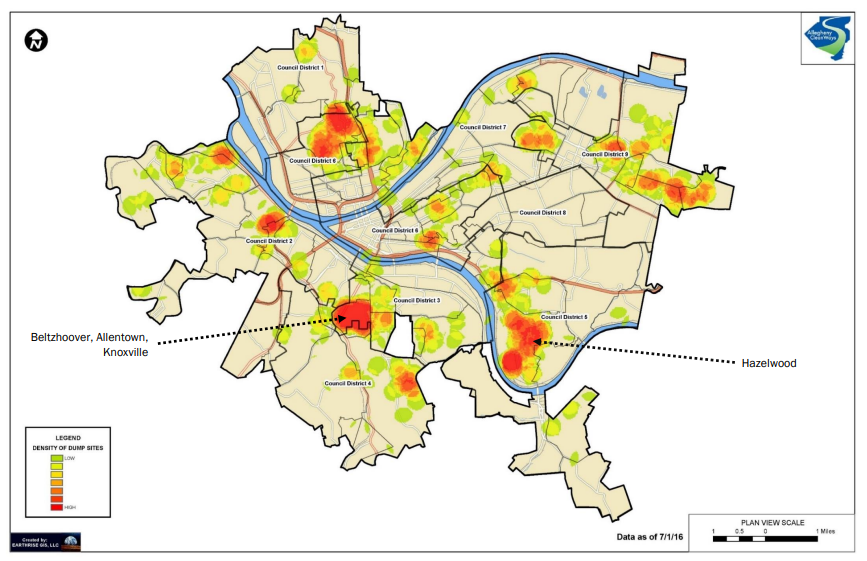 There exist multiple ambitious plans commissioned by the city that address the above issues. However, even with broad support from elected officials and the public, these plans remain without the funding to implement them. In 2015 the goal of "Zero Waste by 2030" was adopted and the City released a comprehensive plan for reaching that goal, Roadmap to Zero Waste. The City's OnePGH Resilience Plan, produced in 2017, includes initiatives for developing a "circular economy," including comprehensive garbage reduction and recycling facilities, dedicating more greenspace; and putting vacant buildings and lots to their "best and highest use." Yet Pittsburgh's most obvious environmental problems remain unaddressed.
---
CleanPGH Resolution: A Model for the Nation
The Solution
The CleanPGH Resolution offers a solution to address our litter, dumping, recycling, visual blight and vacant property issues with the goal of Pittsburgh's recognition as the cleanest city in the nation. Scenic Pittsburgh, Allegheny CleanWays, and the Pennsylvania Resources Council have joined together to offer the CleanPgh Resolution. This resolution is a compilation of initiatives already identified, and supported, by the city, but includes the proposal of dedicated funding source.This dedicated, significant, and continuous funding source already exists in the form of the uncollected billboard tax, passed by the city in 2013 and levied on billboard companies. If the billboard companies would step up, act in good faith, and pay that tax, which amounts to millions of dollars, the CleanPGH Resolution could serve as a model for the nation. The plan in effect taxes one form of blight to mitigate another. This solution makes the entire CleanPGH Resolution budget-neutral.
Why now? Making Pittsburgh cleaner and greener isn't just a matter of surface beauty. Trash, overgrown lots and lack of usable greenspace impact every aspect of Pittsburgh's future economic viability, as well as the physical and mental health, and quality of life, of its residents. Just as important, multiple studies show that urban blight plays a role in contributing to the overall and violent crime rate. ​
Areas of urgency:
Litter and Illegal Dumpsite Cleanup. The scope of the litter and illegal dumping problem in the city is significant. Allegheny CleanWays has identified hundreds of illegal dump sites through its dumpsite assessment program. Periodic cleanups of litter and illegal dumpsites in city neighborhoods and on our riverfronts and public stairways have helped mitigate the problem, but support for these efforts need to be greatly expanded if we ever hope to really get ahead of these issues.
Comprehensive Recycling and Waste Reduction. Recycling and waste reduction is a key component to keeping o​ur city clean and increasing the level of sustainability. For decades PRC has worked to create and implement waste reduction, recycling and reuse options for the residents of Pittsburgh. Taking these efforts into the future would include the creation of a one-stop drop-off facility and transfer station where all trash, recyclables, reusables, hard-to-recycle items, household hazardous waste, electronics, bulk items, food and compostable waste can be sorted according to stream. This would include enhanced collection/diversion/reduction opportunities along with expanded educational efforts focused on changing public perception and habits.
Vacant Lots and Abandoned buildings. Maintaining these properties is a huge burden, both financially and administratively, for the city and the process to sell or repurpose them moves too slowly. This land remains unusable as safe and accessible greenspace or repurposed housing stock. For lots that include buildings, basic "core-and-shell" measures are needed to prevent deterioration and preserve these structures so they might be sold and generate revenue for the City.
Pittsburgh risks losing its status as a most-livable city and destination for new businesses if it fails to address trash and blight. Cities across the nation are moving forward on comprehensive plans to reduce waste and are adopting higher standards for recycling and trash disposal. By adopting the CleanPgh Resolution, Pittsburgh can employ a unique solution – using one form of blight to mitigate others – and set an example for the nation.An achievable plan. The plans the City has produced covering trash, abandoned lot and waste reduction are comprehensive and well-conceived, but lack two key resources to put them into action: administrative capacity and funding. The CleanPGH Resolution provides for both resources, although the efforts described here require long-term commitments by all stakeholders and an investment of millions of dollars annually.
Implementation Partners. Partners committed to this plan are currently Scenic Pittsburgh, Allegheny CleanWays, and the Pennsylvania Resources Council. We anticipate several other related non-profit organizations will join or simply apply for funding for their projects once this plan kicks off.

Administration. Administration of the CleanPGH Resolution requires the formation of Public/Private Partnerships and a Trust Fund. The Partnership would include the partners listed above, working with the members of the Clean Pittsburgh Commission, along with the City Council and the Mayor. The Clean Pittsburgh Commission would review and approve projects and expend money from the Trust Fund to pay for them. One advantage of this administrative structure is that the Clean Pittsburgh Commission already exists, and includes representatives from various City departments, local non-profits, individuals and community groups that are directly connected to the environmental quality of life of Pittsburgh residents.
Funding. Funding for the CleanPGH Resolution will come from the Billboard Tax, signed into law in 2013 . This piece of legislation was opposed by billboard companies who are using the legal system to delay payment. We believe final settlement would result in the collection of millions of dollars of back taxes, as well as an ongoing source of funding for the elements of this plan. This funding source already exists under law. All that is needed is for the billboard companies to pay the taxes they owe. Non-payment should result in tax liens on billboard properties and revenue and revocation of zoning permits.
Areas of Plan Focus
Litter and Dump Cleanup
The size of the trash and illegal dumping problem is significant, and again, while a patchwork of City agencies and non-profit organizations are dedicated to these efforts, it's clear that more needs to be done.

The CleanPGH Resolution would allow for:
Continued and regular cleanups of litter in neighborhoods and on riverfronts
Cleanup of 300+ dump sites across the City.
Installation of surveillance cameras at dumpsites
Litter pickup in often neglected areas of Pittsburgh, such as stairways, storm drains, bridges, and underpasses.
Increased dumping prevention tactics such as barriers, place-making, strategic lighting, and strategic trash can and dumpster placement in hardest hit areas
Increased enforcement along with training for law enforcement and magistrates
Waste Reduction and Comprehensive Recycling Services
The Road Map to Zero Waste is an ambitious plan and the CleanPGH Resolution adopts many recommendations from that plan.
Expand hard-to-recycle events in the city
Create a bulky item collection to operate several times per year
Planning and eventual creation of a one-stop drop-off center and transfer station where all area trash, recyclables, reusables, hard-to-recycle items, household hazardous waste, and compost can be brought and sorted according to stream
Construct a P3-owned compost facility for food waste and landscaping waste
Expand electronic waste collection options and hazardous waste collection options
Provide incentives for businesses to undertake voluntary recycling programs in their buildings and at events.
Placemaking, Green Space Recovery, Building Preservation and Beautification
Multiple City agencies and non-profit groups work toward these goals, but it remains an uneven patchwork and the needs greatly outstrip the capacity and funding required.
The CleanPGH Resolution would:
Coordinate the different stakeholders in this area to create a comprehensive maintenance plan for abandoned properties which would address garbage, vegetation and basic building preservation
Recover and maintain greenspace on city-owned land, providing trail access, especially in areas with unique topography and viewsheds or in disadvantaged neighborhoods
Manage vegetation and eliminate invasive species in these greenspaces to create walkable bridges between neighborhoods.
Establish a model of public/private greenspace restoration practices to be replicated throughout the city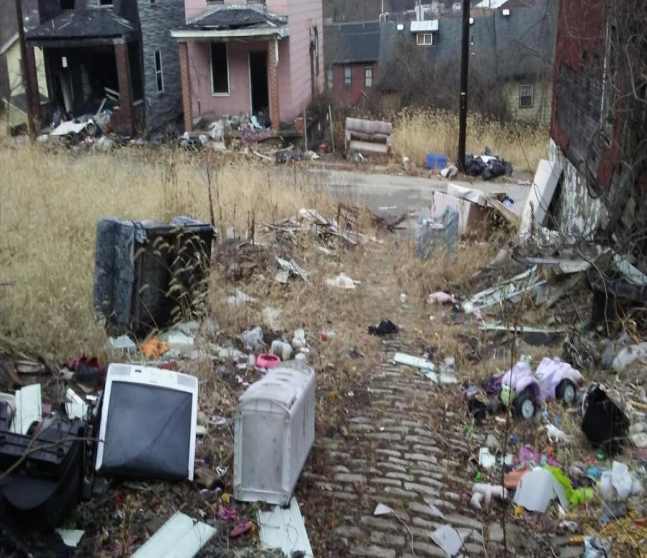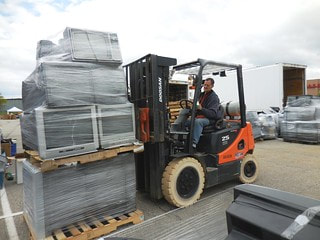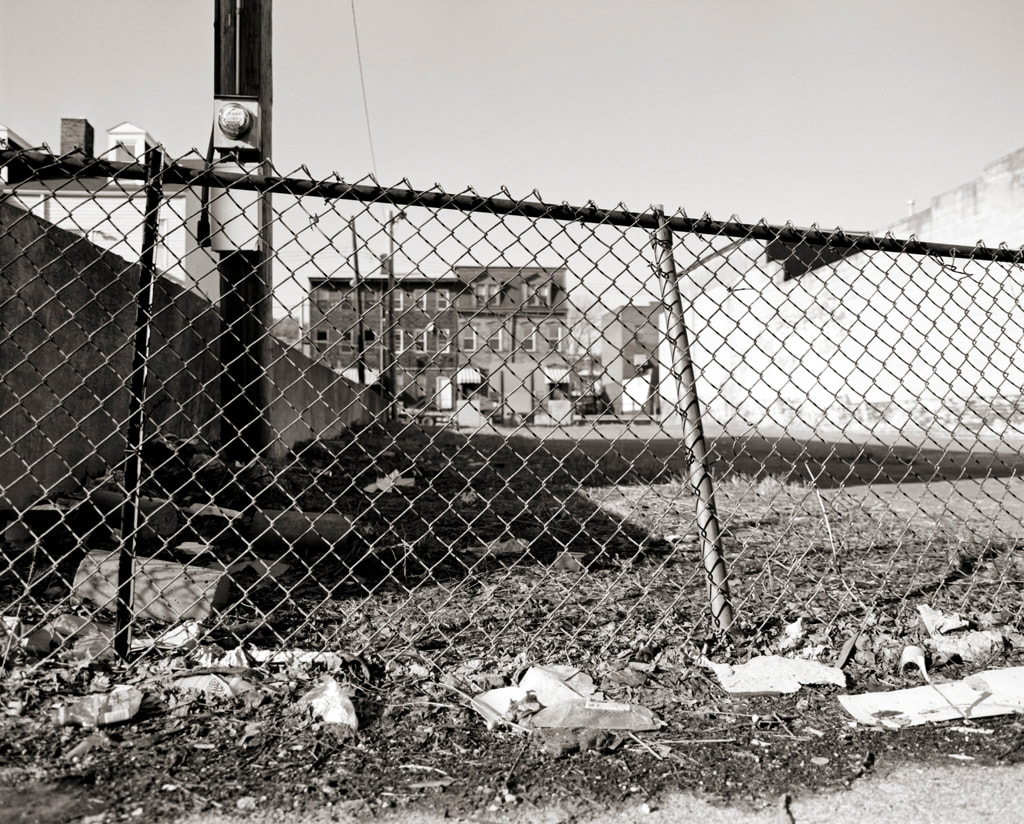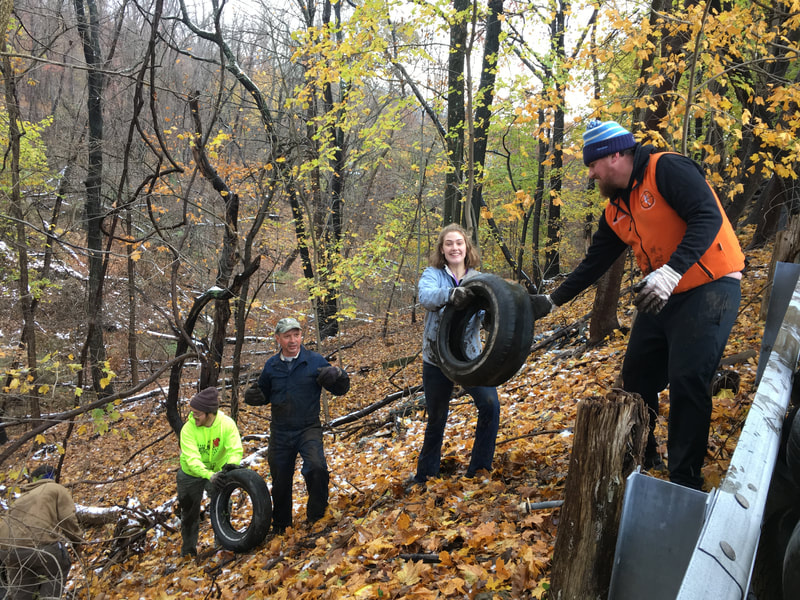 Projected Costs
It is clear that over time the CleanPGH Resolution will cost millions of dollars to implement. If Pittsburgh is to remain committed to a green and sustainable future, we must confront our litter, abandoned property and waste and recycling issues. The CleanPGH Resolution can be adequately funded by simply collecting the back taxes owed by the billboard companies. This solution will have zero impact on the existing budget and will not cost city taxpayers a cent.
The idea of using tax revenue derived from billboard blight to solve our most pressing environmental problems will become a model for the nation.