Scenic Nevada works to protect and preserve the scenic qualities of our state. Read more about our issues below and click on the links for more information.
Billboard Control
We are dedicated to reducing the visual impacts of billboards. Since our formation in 2000, we have worked to reduce the number, height, size, and placement of signs throughout Nevada. Learn more.
Minimizing Cell Tower Impact
We advocate for incentives and controls to encourage wireless telecommunication companies to minimize the impact and visibility of their structures. Learn more about this issue.
Promoting Undergrounding Utility Wires
We support Nevada communities and utility companies working together to reduce the visual impact of utility lines and poles: saving scenic beauty, improving safety, reducing utility disruptions, and increasing property values. Read more about Scenic America's work in this area.
Protecting Nevada's Scenic Byways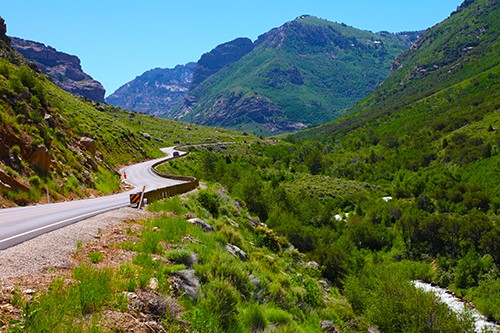 We strive to cultivate strong citizen interest in Nevada's four national scenic byways and 30 state scenic byways by advocating for their protection and promotion as well as encouraging participation in the state's Adopt-a Highway litter control program. There is currently no mechanism in place for Nevada citizens to nominate new routes for byways designations, but we are following the Nevada Department of Transportation's progress to reinstate the program. Learn more.
Sustaining Open Space Plans
We work alongside community members to help municipalities develop open space plans that will preserve our wetlands, wilderness corridors, rivers, drainage ways, flood plains, and animal habitats. Learn more.