With Missouri's abundance of natural beauty and distinctive and historic communities, our goal is to increase Missouri heritage tourism by establishing one of the premiere byways programs in the nation.
Annual Mississippi River Valley Drive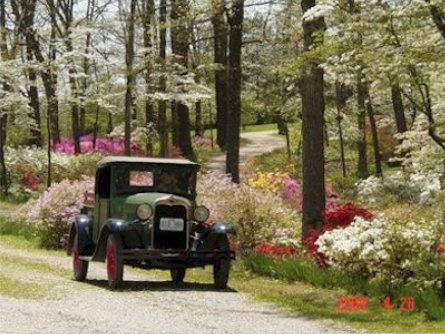 The Mississippi River Valley Scenic Drive takes place in Southeast Missouri during the fourth weekend of April each year.
There is a facebook page that has more information about this drive
The Perryville news did a great job of covering the event in 2019
Heritage Driving Trail in Ralls County, Missouri
Download your own self guided driving tour with descriptions of historic points on interest along the Ralls County Trail (.pdf)
Please visit Missouri Humanities
Missouri State Parks
Historic Tours
"Visitors to Missouri's state historic sites have a wealth of experiences awaiting them, from touring Civil War battlefields to seeing where Harry S Truman and Mark Twain were born. Of the 36 state historic sites, nearly two dozen have interpretative tours designed to give visitors an inside look and better understanding of the events that happened there." Visit their website for more details and latest news from all of the parks.
Learn more about our Scenic Byways work here.
Learn more about our other issue areas: