Scenic America's 2020-21 Annual Report outlines the year's most significant accomplishments, including: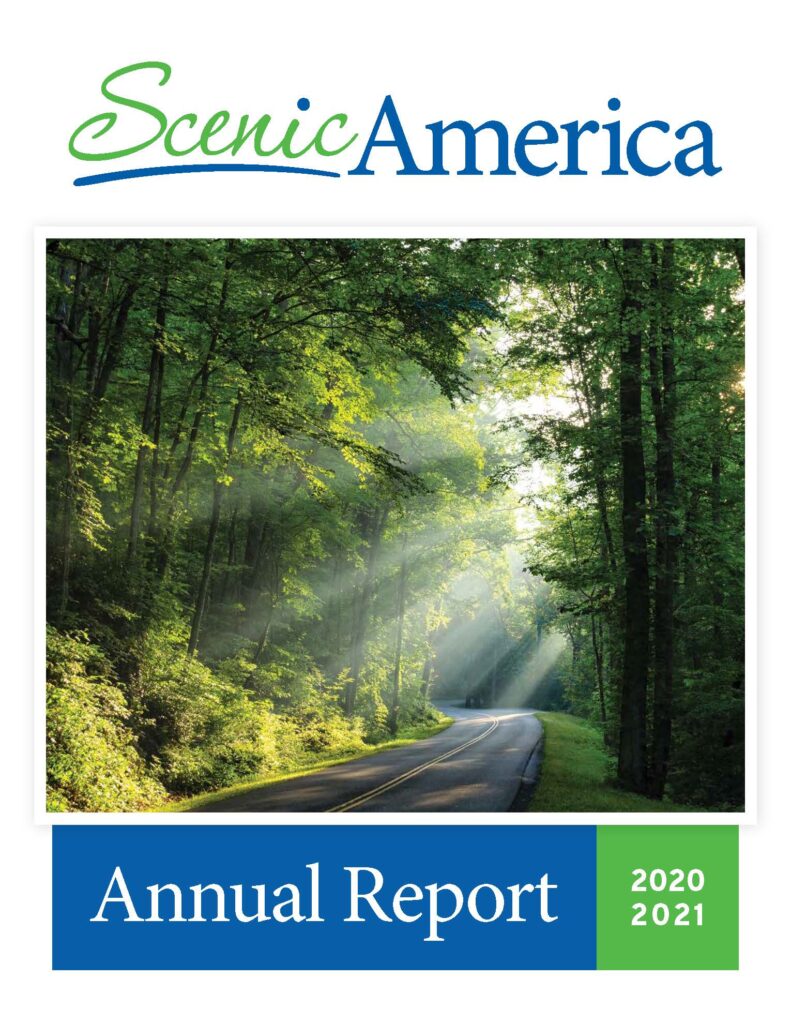 Securing $16 million in dedicated funding for our nation's most significant roadways —the program's first funding in nine years. At the time of this writing, Congress has allocated $64 million in funding for the program for four years beginning in FY23 in the highway bill. We will continue to fight for even more.

Advocating to ensure that both the House and Senate versions of the surface transportation reauthorization bill include other key legislative priorities: allowing communities to use federal funds to support utility undergrounding and increasing funding for programs for gateway communities located just outside of national parks and other public lands.

Celebrating the Federal Highway Administration's announcement of 15 newly designated All-American Roads and 34 new National Scenic Byways, for which we earned widespread national media coverage and drove strong web traffic.

Partnering with supporters, chapters, and affiliates nationwide—from San Jose to Utah to Providence—to help fight the spread of billboard blight on the local level.

Launching interactive educational games on the Agents of Discovery platform to teach students about scenic conservation, both in classrooms and at home.
Learn more about us: