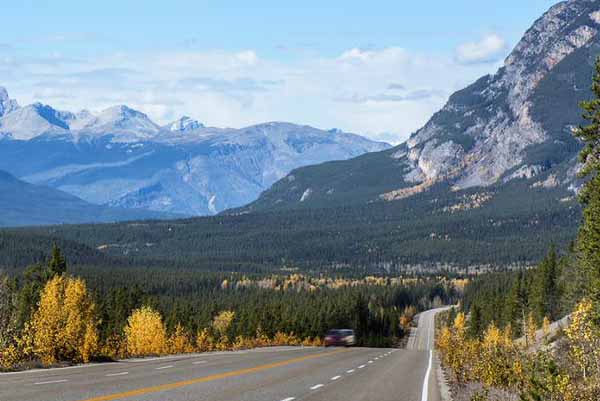 Scenic America is pleased to announce that our advocacy efforts, bolstered by our Scenic Byways Coalition partners and Scenic Byways around the country, and led by key Members of Congress who are strong supporters of the program, succeeded in securing $6 million in dedicated funding for the National Scenic Byways Program in the FY22 Omnibus spending package. The Consolidated Appropriations Act, 2022 was signed into law on March 15, 2022.
This is the second year in a row that Scenic America has successfully worked with Congress to ensure that grant funds are made available for this critical program, which has not been fully funded since 2012. These funds will deliver benefits to the thousands of communities across the country located along scenic byways routes by encouraging travel and tourism and other economic development activities.
The funding comes as welcome news after a particularly challenging budget environment in which a surge in Department of Defense spending and the uncertainties of recent current global events prompted cuts across the board. We are very grateful to our champions in Congress, including Sen. Susan Collins (R-ME) and Sen. Brian Schatz (D-HI), and we appreciate the continued leadership and support of Chairman David Price (D-NC) and Rep. Mario Diaz-Balart (R-FL) for their support to ensure that byways funding remained in the final bill text.
Established in 1991, the National Scenic Byways Program recognizes roadways with outstanding scenic, historic, cultural, natural, recreational, and archaeological qualities. The grant funds are available to the 227 roadways that carry this national distinction as well as to more than 1,200 state and tribal scenic byways in all 50 states. As economic development generators, scenic byways play a key part in the national travel and tourism industry. For example, in 2020:
The Blue Ridge Parkway generated $1.1 billion in economic output and supported 15,500 jobs in North Carolina and Virginia in 2020, according to the National Park Service. During the same year, the Natchez Trace Scenic Parkway brought $159 million in economic output to Alabama, Tennessee, and Mississippi, supporting 1,850 jobs.
During the same year, the Natchez Trace Scenic Parkway brought $159 million in economic output to Alabama, Tennessee, and Mississippi, supporting 1,850 jobs.
Maine's Acadia National Park, which is often accessed by the Acadia All-American Road, delivered $411 million in economic output in local gateway communities, supporting 4,370 jobs in 2020.
Hawaii's Ka'u State Scenic Byway traces the slopes of Mauna Loa in Volcanoes National Park, which reported an economic output of $66.5 million, supporting 552 jobs.
Scenic America is proud to serve as the leading advocate for scenic byways. In 2019, we worked with lead bill sponsors Rep. David Cicilline (D-RI), Sen. Collins, Rep. Garret Graves (R-LA), and Sen. Ben Cardin (D-MD) to re-invigorate the program through the Reviving America's Scenic Byways Act. The act was co-sponsored by Rep. Chris Pappas (D-NH), Rep. Harley Rouda (D-CA), Sen. Jeanne Shaheen (D-NH), Sen. Christopher Coons (D-DE), Sen. Angus King (I-ME), Sen. Elizabeth Warren (D-MA), Sen. Sheldon Whitehouse (D-RI), Sen. Chris Van Hollen (D-MD) and Sen. Maggie Hassan (D-NH).
We secured dedicated funding for scenic byways for the first time since 2012 in the FY 2021 Consolidated Appropriations Act, thanks to Sen. Collins and Sen. Jack Reed (D-RI), and to the leadership of Chairman Price and Rep. Diaz-Balart. Just last February 2021, we celebrated with many of you when new byways designations were announced for the first time in nine years.
We are deeply grateful to our coalition partners and to the thousands of byways supporters across the country who took action to speak out asking your senators and representatives to ensure that this critical funding stayed in place in the final bill language.
"While we are pleased with this outcome, we know that securing long-term, robust funding for scenic byways will take a lot more work. It will be an ongoing fight, and the list of competing interests and priorities is going to grow and change," said Scenic America President Mark Falzone. "Scenic America is proud to lead this charge."